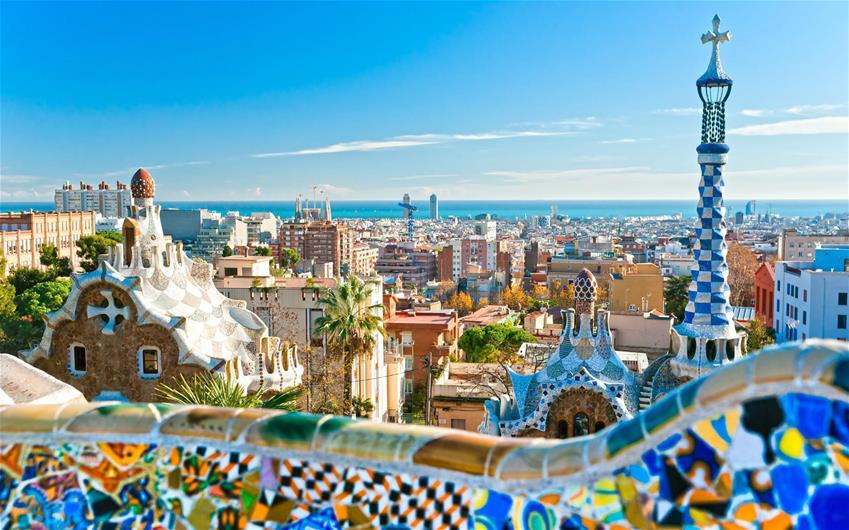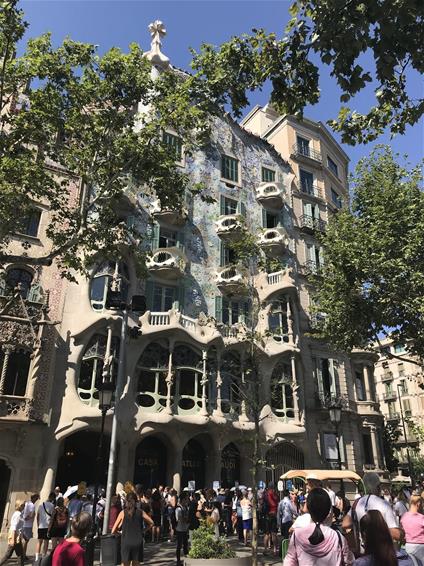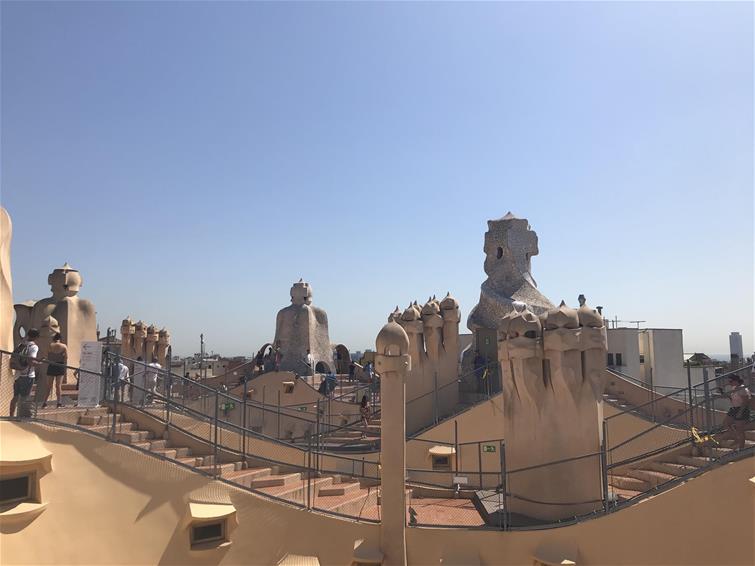 Barcelona is the capital and largest city in Catalonia and is beautiful any time of year but visiting in August for 3 nights is just perfect.
We stayed in the H10 Casanova located in the centre of Barcelona. The hotel is a perfectly restored 18th century building with elegant, simple rooms, the Despacio Spa Centre if you have time (which I didn't) and the Sky Bar terrace with plunge pool, cocktail bar and enviable views of the city.
As we arrived mid-afternoon and as it was 30 degrees, we decided to spend the first afternoon wondering around Las Ramblas, which was a short 10-minute walk from the hotel. We had a refreshing Sangria de Cava or two at Café de L'Opera and just relaxed into the city's atmosphere.
No trip to Barcelona would be complete without a paella so that was next on the list at AmbosMundos in Plaza Real. Considering the fabulous location with a lovely outdoor eating area, the food and drink was not expensive, we paid about 18 euros for a seafood and chicken paella to share. A few drinks at Sky Bar at our hotel was the perfect way to end the first day.
The next morning started with a stroll past Casa Batllo which is the most dreamlike house designed by Antoni Gaudi. Decorated with ceramic and glass, with an undulating roof it is an UNESCO World Heritage site. The queue stretched right around the corner into the next street, so we decided to walk on to La Pedrera – known as the building that embodies nature, which is just a couple of blocks away.
Another UNESCO World Heritage site La Pedrera is also the only Gaudi interpretation centre in Barcelona and is an essential place to visit in order to learn about the architect's entire body of work and his inspiration.
It is hard to describe the iconic Warrior Rooftop with its spectacular stairwell covers and chimneys, the Whale Attic with the whole Gaudí exhibition; the Flower Courtyard and the Butterfly Courtyard. It truly needs to be seen to be believed.
After an experience like this how wonderful that you can head off to a beach so that's what we did. We were heading for Ice Bar but didn't realise it was 17.50 euros each to go in, so instead we watched the sunset at next door Pacha. Ready for a bite to eat we walked down the beach about 50 yards to Agua seafood restaurant. The seafood did look amazing, but we opted for the tapas menu. Relaxed and warm environment perfect for dinner and a few drinks at the end of a busy day.
Park Guell was planned for the following morning – note to self and everyone else, get the skip the queue tickets in advance. They only sell a certain number each day on the gate and they are sold well before 9am. So, as no entry was allowed, we headed off to the Port Vell for a few more Sangrias.
Later we had pre-booked tickets for the Tableo Flamenco Cordobes. The tickets included dinner which was a buffet consisting of a strange assortment of foods, but the wine and beer included before the show was cold and lovely. The Flamenco experience was full of passion and emotion and sitting in the front row was fun if a bit sweaty.
After breakfast the next day we decided to take advantage of the roof top pool area and relax, in fact it was so relaxing we ended up staying there all day. I'd recommend booking a hotel with an outside or roof top pool if possible, as a great way to escape the heat and the crowds for a few hours.
There are many famous sites that we didn't visit this time, but that leaves plenty to do on the next visit – which we will hopefully plan very soon.