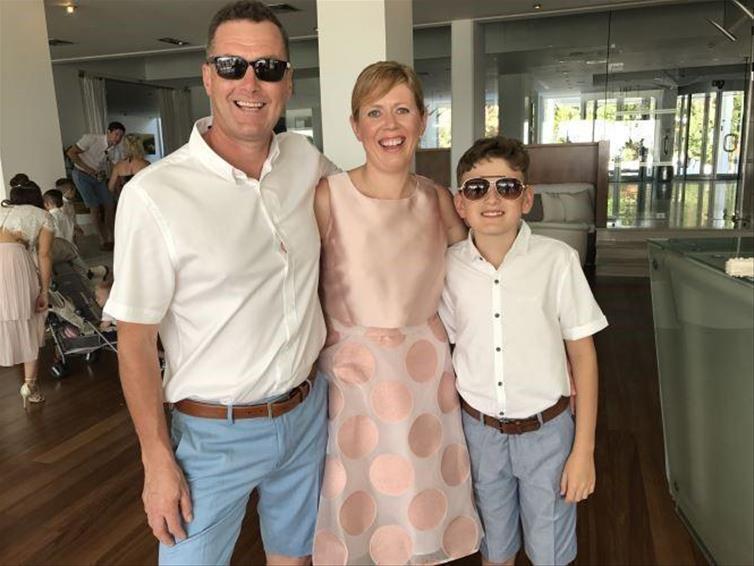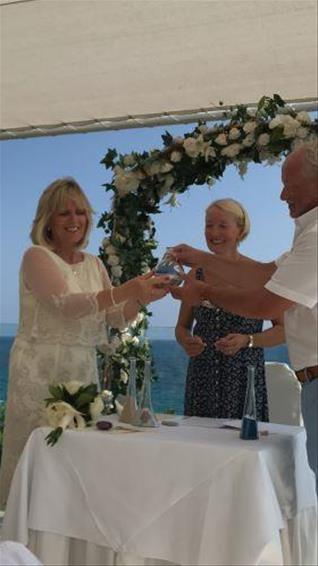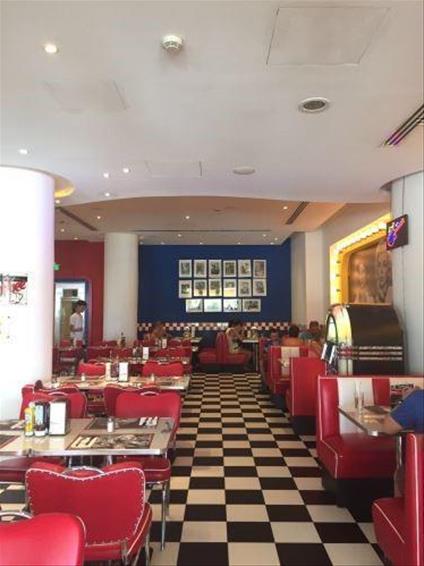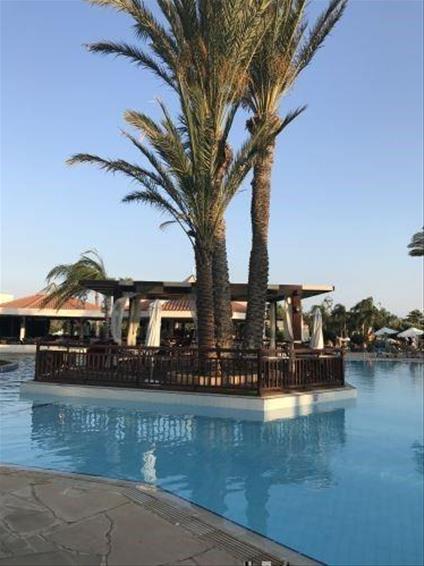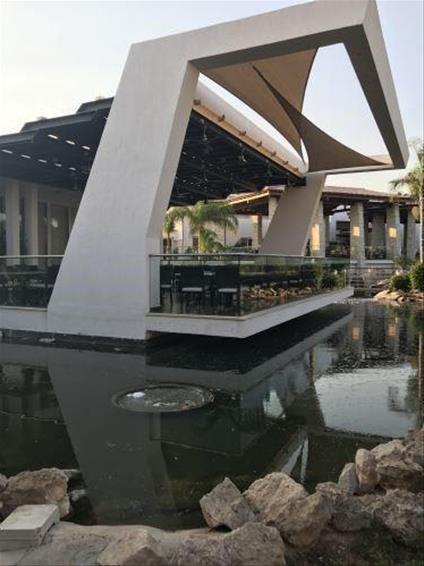 It was June 2016 when my husband's cousin Gary suggested he would like to return to Cyprus and renew his wedding vows. My first reaction was 'yep no problem I can sort that'. Then Gary went on to say how he would like to surprise his wife Jenny and book the holiday to Cyprus and renewal of wedding vows ceremony, and for their children and grandchildren to arrive in Cyprus without Jenny knowing anything. Oh wow was my next reaction and YES we can sort this.
After a lengthy 14 months of planning, organising and arranging secret meetings, a very excited Gary and Jenny jetted off to Cyprus to renew their wedding vows. Jenny knew at this stage that she was having a ceremony to renew their vows on the following Friday but little did she know that 26 friends and family were flying out three days later to meet them.
On 9th of August 2017, my husband, myself and my 11-year-old son Joe arrived at Birmingham airport and greeted the rest of the party with tickets and luggage labels. We all excitedly checked in for our flight to Larnaca airport. Our flight took 4.5 hours flying with Thomas Cook airlines. We had pre-booked our seats in advance and I recommend you do this when flying with kiddies.
Finally, after our private taxi transfer, we all arrived at the Grecian Sands Hotel, Ayia Napa, ready for the moment to surprise Jenny.
Jenny was shocked beyond belief, tears of joy confirmed the happiness of seeing all her children and grandchildren when we all walked into the hotel.
Grecian Sands Hotel is located just minutes from the centre of Ayia Napa which is one of the island's most sought after destinations for sun and relaxation. Set on a golden sandy beach enjoying the crystal-clear waters of the Mediterranean, it's great for snorkelling! You will find lots to do, whether it's lounging around the swimming pool, sipping a cocktail at the bar or relaxing on the beach.
Our room overlooked the pool and had fabulous views of the beach and sea. I would definitely recommend upgrading to a sea view room if you can.
Weddings here at the Grecian Sands are very personal, discreet from other guests staying at the hotel and have stunning views out to the Mediterranean.
Gary and Jenny's ceremony took place outdoors at the very same place they married 11 years previously. The day was perfect, it was lovely to meet the celebrant and wedding co-ordinator after all the emails during the organising. The hotel manager even came to the ceremony to make sure everything ran smoothly. After the ceremony, a red open top bus came to the hotel and took everyone to an idyllic place to have photographs. We had a party atmosphere on the bus with champagne and music – It was fantastic! After the bus ride, we then had a lovely three course meal back at the Grecian sands which took place in a private room with lovely views out to the Mediterranean and the sunset. A great day and evening was had by all.
Out and about around the hotel you have several bars and tavernas all within walking distance. If you like Japanese food then do try Hokkaido Ayia Napa Restaurant. Here you will get an incredible entertaining dining experience. Please do book a table first.
Flames restaurant in Ayia Napa is a good steakhouse with reasonable prices too. If you are looking for a nice restaurant for a special occasion the please do try Sage, this place is really nice!
After a wonderful week stay at the Grecian Sands, it was now time for part two of our holiday in Cyprus. I had made a week's reservation for just myself, my husband and Joe to stay the Olympic Lagoon Hotel – Nissi Beach.
Nissi Beach is located about three miles from Ayia Napa, much quieter with a fantastic sandy beach offering water sports.
The Olympic Lagoon is a large hotel based on all-inclusive. Five different room types are tailored to the different comfort factors of families and couples. A water world of seven swimming pools, sprawling landscaped gardens and sports facilities are balanced by all-new health and wellness facilities. Every meal is an experience with four restaurants and endless dishes to tempt you. Join in the entertainment, for adult's, teens and kids, organised and performed by professional entertainers.
We opted for a sea view room located in the main hotel building. My first thoughts on arrival were that it was a little cramped with three of us in there. However, once we were all unpacked it was fine as we only slept in the room. The beds were large and comfy, with cotton bedding to die for. The bathroom was a little dated but clean and that's all you ask for!
Out and about around the hotel grounds there's plenty of activities to keep young and old occupied all day long. If, like myself, you prefer to relax and read a good book then there is a relaxation pool which is adults only and you'll find a sun bed easily. This pool area was great as you weren't too far away so Joe could find me without any worries.
During this week, we ate in all of the restaurants. There is a choice of Mediterranean, Asian, buffet or American Diner. In the Mediterranean and Asian restaurants, you have to book a table in advance. We loved dining here as its table service and in a quiet location of the hotel.
The American Diner was great for snacks and is like a 50's style diner with pictures of Elvis etc. Food is mainly burgers which is great for the kids.
One note worth making with the Olympic Lagoon is that they have around four weddings a day and it can become very busy with large groups during the summer months.
This was a great family holiday with lots of memories made.