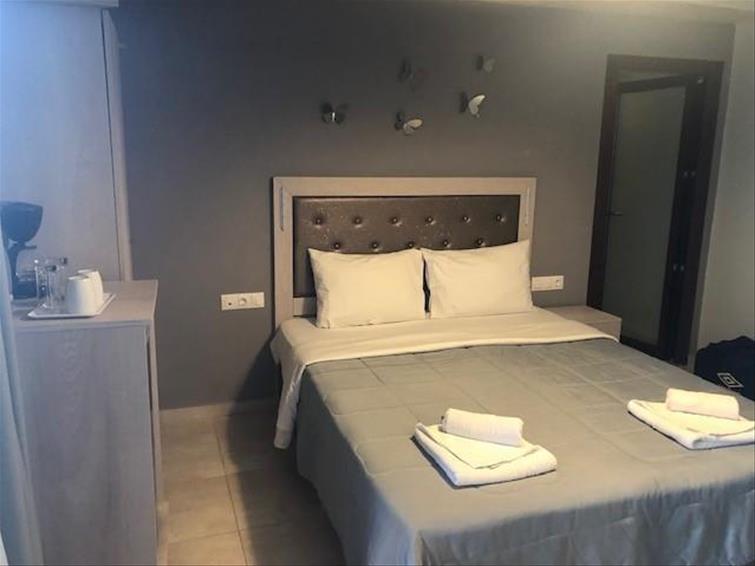 Anna Maria Paradise – My little gem in Halkidiki!
As many of my clients know I only suggest the best hotels, and this includes 3-star properties. I need to know that although some clients are not spending as much on these hotels it still must be spotlessly clean and offer them a great experience.
I have sold Anna Maria for a few years now and all my clients return saying how lovely this gorgeous family run hotel is. Thomas and Maria and all the staff really do make you feel like part of their family. We had an amazing welcome by Thomas and his lovely wife Maria, and it didn't take long to see how well they got on with their lovely staff as well as guests. There were lots of repeat guests which speak volumes. Some on their 4th visit.
From the hotel you can walk to the beach, restaurant and bars (approximately 20 minutes depending on walking route). The rooms were very nice and spotlessly clean, and it is beyond me how this is just a 3 star, it is more of a 4 star in my view. Since last year they have done so much work improving the hotel and they have plans in winter 2019 to improve it yet again, adding another pool. We will be back!
Although we were on bed & breakfast, we ate quite a few times at Anna Maria and the food was fantastic, they have a great chef. Breakfast offers you lots of choice and is buffet style. We had some lovely lunches and I celebrated my birthday whilst staying here. I arrived back to the hotel with everyone at the bar singing Happy Birthday and they had put balloons everywhere. We had an amazing meal in the evening and the steak was incredible (and I am hard to please, trust me!) A birthday I will not forget.
Although you can walk out, I would suggest a car and Thomas can help you with this locally. You can visit the beautiful village called Afytos. There are so many lovely restaurants to choose from in Pefkohori, we had amazing meals out. One of my favourites was Tsapari Ouzo House which was very authentic and offered the most amazing Seabass. Alternatively, you can visit Hanioti which is a 30-minute walk where there is a fantastic Pizza place called Capari.
For more information on this wonderful property call me on 01625 839390.