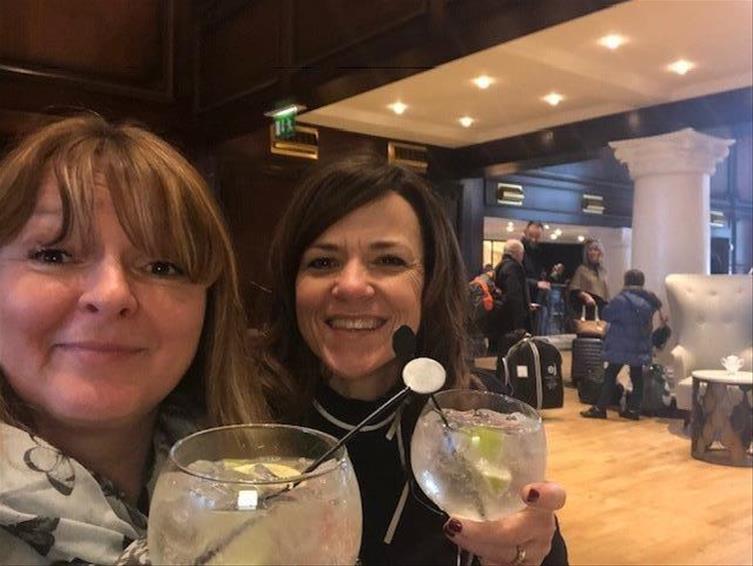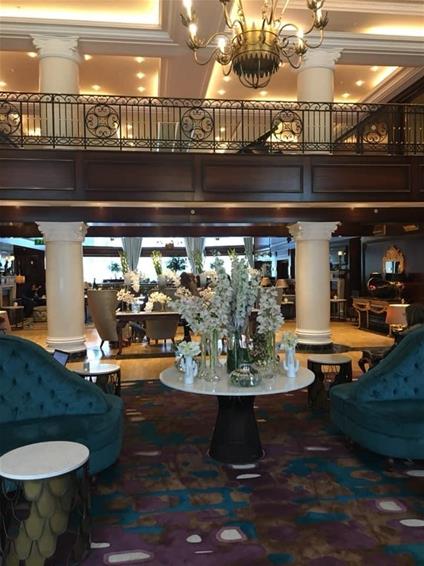 On Saturday 2nd March we flew with Aer Lingus from Manchester to Dublin for our action-packed weekend to celebrate my Gold status as a Travel Counsellor. Only the top 10% of the company are Gold and this is something I am very proud of.
We stayed at the Powercourt Hotel in Wicklow which is part of the Autograph Collection. It is located approximately 50 minutes from Dublin Airport.
Wiclow is known as the Hollywood of Europe! Films such as PS: I love you (2007), Braveheart (1994) and Excalibur (1981) to name just a few.
The rooms are lovely, very spacious and you can choose from the lovely classic deluxe to the presidential suite with lots of choice in-between.
At 1pm we met the Directors for lunch in the Silka restaurant and the buffet lunch was wonderful, lots of choice. Following this we had some free time, so we decided to get a lift into the closest village to appreciate the charm of the surrounding area. It was a lovely afternoon spending time with some lovely likeminded people.
That evening we met at the drink's reception before our Gala Dinner. Our wonderful guest speaker was Chanelle, Lady McCoy who is also married to the famous Sir Anthony McCoy (AP), the 20 times champion jump jockey. After our meal we then went on to the Irish Bar which was a great ending to our Gala night.
In the morning we checked out and as our flight wasn't until the evening we decided to go into Dublin. We were dropped off at the Westin Hotel which is located right in the centre of Dublin and they very kindly offered to keep our bags whilst we had a look around. This is definitely an excellent hotel to stay at if you want to be close to all the action but want some peace and tranquillity once back in your hotel surroundings. This 5-star hotel overlooks Trinity College and is in the centre of the main shopping and entertainment area.
Off we went looking for the famous bakery Bewley's Oriental Cafes Ltd where we enjoyed a coffee as well as a few treats. Later we had lunch at a lively Irish bar with live entertainment before we ended the day at the Westin bar enjoying cocktails.
Our return flight was interesting as it began to snow as we checked in at Dublin airport and we were warned about the 70km winds in Manchester. Our Aer Lingus flight was one of the only evening flights to go. Ryanair and Flybe were all cancelled. Aer Lingus would always be my first choice great crew and pilots who really knew how to keep you informed.
A very enjoyable weekend and reignited my love for Ireland.