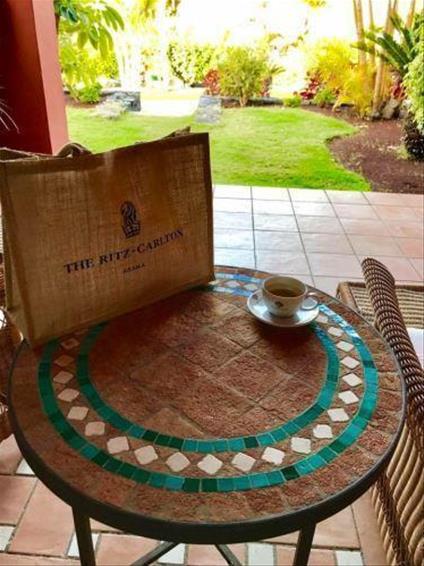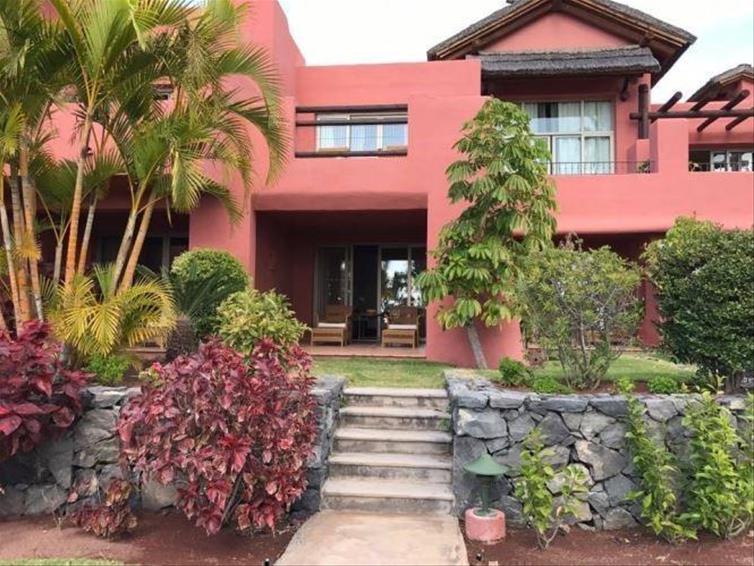 Saturday March 18th 2017
On arrival in Tenerife I took a taxi to my hotel which was approximately a 20 minutes' drive costing €42. When I arrived at the hotel I was taken straight to my Tagor Villas (131) where I checked in and unpacked before driving my own personal buggy to the El Mirador restaurant for a light lunch. We relaxed around the pool in the afternoon and then met at Cubanika Terrace for a cocktail before we ate dinner at the 20/20 steak restaurant (a la carte). What fantastic food and this is all included with half board.
Sunday March 19th 2017
After breakfast at the El Mirador restaurant I had a site inspection of the hotel and rooms which was great.
There is so much choice from the large spacious citadel rooms ( 50sqm) to Junior Suites, One Bedroom Suites to the Imperial and Royal Suites as well as club rooms and suites.
For me, the best was the villas, four rows of amazing villas enjoying a shared pool on each level and the best being the Tagor Villas coming with your very own buggy. I stayed in villa 131 where you could just walk out of your rooms straight to the pool.
We took a transfer up to the Annabel Croft Tennis Academy for a group tennis lesson. Mario had the patience of a saint with the group and this is definitely worth trying for any guest.
We ate lunch at the Casa Club located overlooking the golf club with the most amazing views and then continued to look round the hotel.
In the afternoon, I made my way up to the spa to enjoy a massage and the treatment was fantastic.
In the evening, we enjoyed cocktails before eating dinner at Txoko the a la carte restaurant serving Spanish tapas. This restaurant had a wonderful vibe and was fantastic for families and couples alike.
Monday – March 20th 2017
After breakfast we took a transfer to Puerto Colon where we boarded a boat to go whale and dolphin watching. Due to a couple of very large whales being close to land we didn't see dolphins but we spotted plenty of whales.
After a few hours we returned to the hotel for lunch at the beach club which is a fantastic spot. The beach area, although small, is lovely and lots of sunbeds were available. It is reached by a lift for all guests however the beach is public so you do get the occasional visitor however, they have to walk down and up around 140 steps which puts a lot of people off!
Later in the day, we had a group wine tasting event which was a great way to taste the fantastic wines on offer. It costs €30 upwards depending on which you choose.
Our final evening was at El Mirador a la carte restaurant, which was wonderful. I had the salt crusted sea bass which was amazing and I would recommend it to anyone who likes fish.
What a fabulous weekend and I would certainly recommend this property, especially considering the micro climate (the hotel was built on a banana plantation and when it can be raining in other areas of Tenerife it can be glorious here).
There is a fishing village just 3 minutes away in a taxi with a local market every Wednesday. You can take a complimentary trip to the Del Duque Mall, you can hike in the Masca Region, visit a traditional Spanish Town called Garachico with its wonderful cobbled streets, visit Mount Teide, whale watching by boat, or visit Costa Adeje.
For anyone looking for luxury, great food, and a resort to suit couples and families this has to be on your travel wish list. It is no wonder it is one of the bestselling properties in Tenerife and I would definitely return!