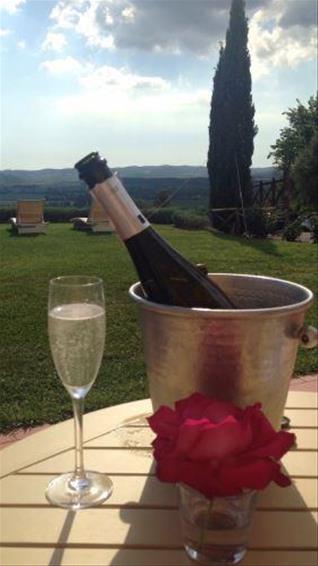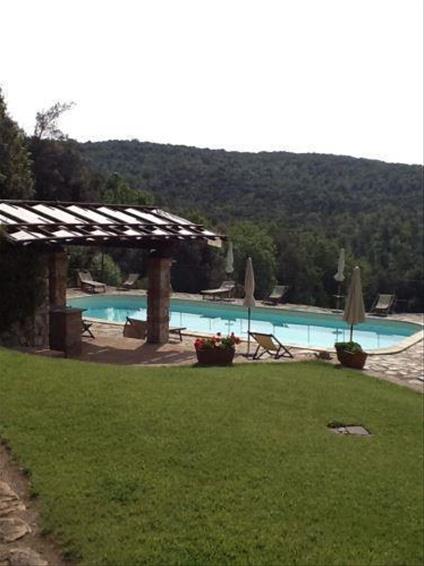 Tenuta Casteani, Tuscany for a friend's wedding
Thursday 28th April 2016 – Day One
We flew from Manchester Airport to Pisa Airport. On arrival at Pisa Airport, we went to collect our car hire. There are no car hire companies located in the airport, but the collection depot is located 450 meters away. There is a shuttle bus but it is quicker to walk.
We collected our car and drove with friends to Pisa, where we enjoyed a walk around the city, visiting the leaning tower of Pisa. We then went for lunch at the Ristorante Duomo pizzeria – 1 large pizza each, wine, beer and water for €25 per couple, which was very reasonable considering our popular location.
We arrived at Tenuta Casteani where we met all the other wedding guests and enjoyed the local Prosecco (€12 a bottle) before we were shown to our room. We were asked if we wanted to eat dinner with the other guests in the evening, and agreed to a four-course meal for €35 per person. The food was delicious and worth staying in for! You do have to pre-book for this, though.
Our room was rustic but really nice. I like a comfy bed, good lighting, a long mirror with a socket very close by and a good shower - and it had everything we needed, which was great! We stayed in the most basic rooms, however the main house offers larger rooms and suites.
Friday 29th April 2016 – Day Two
We drove for 15 minutes to a charming town called Massa Marittima. We had a drink in the square, climbed the tower and walked on the wall, and visited the church. After a good walk around we headed off to visit the seaside which was a 30-minute drive.
We arrived at Follonica beach, we parked up and walked along the beach to a local restaurant for fresh pasta. On the way back, we noticed a water park which would be great for families.
At night, all of the wedding party were taken on a 45-minute drive to the beach club Enchanto White. It's a great location for a private party on an amazing beach. The food was wonderful and predominantly fish but I am sure you could give them whatever preference you have. It's definitely worth a visit to have a cocktail or two! And this is a great way to meet all the wedding guests before the big day.
Saturday 30th April 2016 – Day Three – The Wedding Day
In the morning, a few of us decided to go for a walk. The direction maps from reception weren't all that clear so we didn't go too far and after a while we returned to Tenuta to relax in the gardens with a glass of wine!
The wedding was at the hotel next door and what a hotel Conti di san Bonifacio is!
We arrived at 3pm and we were led to our seating position awaiting the gorgeous bride. The service was lovely and once completed we headed through to the pool area of the hotel where canapes and champagne were served. Later, we were led back outside where two beautiful long tables were on display in the garden. We ate two courses and the rain drops started falling. Not a problem for the hotel as all guests were led inside to tables all laid out (there's always a Plan B!). It was actually better as you experienced it both ways.
Another two courses inside and then the speeches - the atmosphere was wonderful! An authentic Italian wedding cake was made in front of the guests to follow tradition. Later on, the live band started playing and my dancing feet couldn't resist!
Sunday 1st May 2016 – Our last day
We enjoyed a relaxing morning and then all the guests staying at both properties met at our property, Tenuta Casteani, for a BBQ. A bar company was brought in to serve every guest.
Personally, I loved Tenuta Casteani and they let all guests keep their room on after the cehck-out time so we could enjoy our last day. They purposely do not take reservations for the following day when there is a wedding party staying which I thought was great.
The Tenuta Casteani is ideal for any couple or even wedding couple wanting to hire the whole property, and it was one unforgettable journey for me.