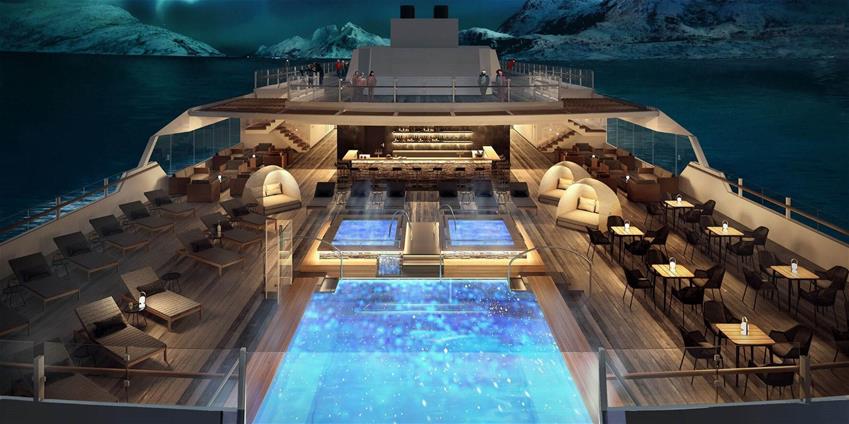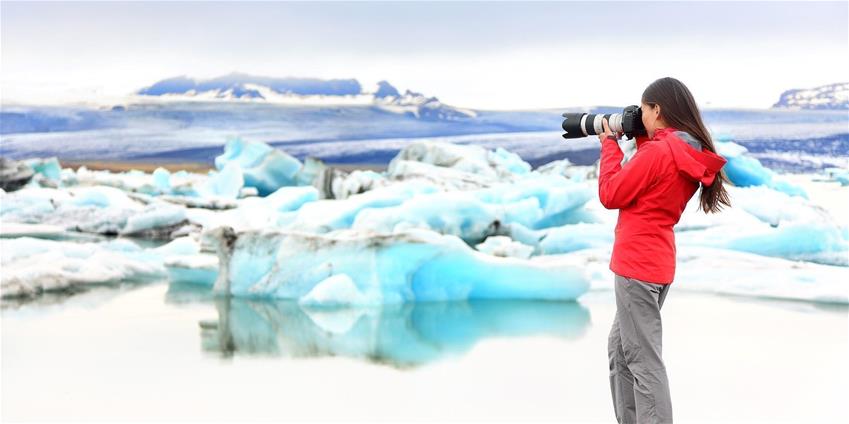 Hurtigruten offer unique experiences and most importantly the opportunity to learn whilst at the same time leaving the smallest environmental footprint possible. They are world leaders in sustainable explorer travels in the Polar Regions and are launching 2 brand new hybrid powered ships, which will be the greenest and cleanest expedition ships ever built. These new ships will be named after polar heroes, Roald Amundsen and Fridtjof Nansen. Hurtigruten has come a long way in its' 125-year history. They are most famous for their Norwegian Coast itineraries which was where they started all those years ago. The ships delivered cargo and post to the many villages in Norway that were only accessible by sea. Now however, their superb ships provide a perfect base for their popular roundtrip voyage from Bergen (one of my favourite cities!) Norway's iconic fjords are beautiful and with the charming villages, rare wildlife and fascinating history, Hurtigruten take you deep into the heart of Norway with this authentic coastal expedition. As with all the voyages, there will be an Expedition Team onboard who will lead the way on hiking, walking tours, outings to local performances and onshore events. If seeing the Northern Lights is on your bucket list, then this is the way to see them! In fact, Hurtigruten are so confident that they will make an appearance during your 12-day winter Classic roundtrip voyage, that if they don't, they will give you another 7-night voyage free of charge!
Hurtigruten are no longer all about Norway, they now offer the most breath-taking experiences in the most remote corners of the world that appeal to those who value real exploring. Here's just a little bit about some of the destinations that they visit.
Svalbard offers the chance to encounter rich wildlife, with everything from whales to Arctic foxes and of course the regal polar bear. The beauty of this region is unlike anywhere on the planet with glaciers, magnificent tundra, sea ice and of course the Northern Lights dance in the sky to make unforgettable memories. Hurtigruten is also a proud member of the 'Clean Up Svalbard' team and you are encouraged to join in with a beach clean. The Expedition Team will also be on hand to help you explore in the form of kayaking, hiking, glacier touring and of course lectures.
Iceland together with Greenland, offer some of the most beautiful scenery in the world along with rich cultural traditions. Enjoy hot springs, geysers, waterfalls and glaciers whilst taking part in activities such as hiking, small boat cruising, bird watching and town walks. Wildlife in this area includes Musk Oxen, Greenlandic Dogs, Reindeer and Icelandic Horse. Remember that each expedition with Hurtigruten is totally unique as plans change on a day to day basis dependent upon ice conditions, weather and tides.
Antarctica will give you the thrill of getting close to beautiful icebergs, visiting isolated scientific stations and encountering the most amazing wildlife such as penguins, seals and whales, all in their natural habitat. This is the coldest, driest and cleanest continent on Earth and is uniquely different from any other destination you will ever experience. Take part in snowshoeing, small boat cruising and so much more! The far north of Russia is one of the world's greatest havens for Arctic Wildlife where you will see more walrus and as many polar bears as Svalbard but there will also be far fewer visitors. Hurtigruten are among the very few that explore Franz Josef Land which is truly isolated with a rare natural beauty. There are exciting on and off ship activities, including small boat cruising, landings and the best in onboard lectures.
An epic expedition for the most adventurous of explorers must be the Northwest Passage. Expertise in extreme conditions allows Hurtigruten to be one of the few cruise lines that can attempt the full crossing. Few humans have set foot in this area but experts in wildlife and ornithology will accompany you on landings and hikes to find polar bears, caribou, arctic hares and 14 different species of whale!
The scenic coasts of South America are rich with wildlife and expert Expeditions Teams are experts in leading encounters with native fauna whilst taking care never to disturb the environment. Fascinating ports and cities such as Ecuador, Peru and Chile are included in the itineraries with the opportunity to explore beyond the sea routes into the Incan wonders of Machu Picchu and the breath-taking Galapagos Islands. Central and North America are also very popular destinations for a Hurtigruten Expedition cruise and are well worth exploring.
Wherever you choose to travel, Hurtigruten gives all the comfort of a cruise, yet all the excitement of an expedition so let me give you a small insight into the fabulous ships. Firstly, you won't find waterparks, West End Style shows or casinos but what you will find is comfort, a relaxed atmosphere and what's more you'll be sharing your expedition with like-minded passengers! There's a casual dress code where there's no need to change for dinner and comfortable cabins that are Scandinavian in design. You'll find magnificent lounges and bars with floor to ceiling windows and lovely armchairs to make the most of the stunning scenery. There will also be a hub of information and education with well-equipped photo centres, laboratories and observation decks.
The newer ships will also have a Wellness Centre with a sauna, infinity pool and hot tubs as well as an indoor and outdoor gym with running track! Fancy something a little more relaxing? Then why not try a massage or spa treatment with a highly trained therapist.
If you're a foodie, then Hurtigruten won't disappoint, with both casual and fine dining restaurants. The fleet is manned by 5-star chefs who will present to you the freshest and most delicious food that you'll ever eat. The wine list and service standards are equally impeccable. You can be sure that whether it's just a coffee and a pastry, a cheeseburger, Reindeer sirloin or Finnish sturgeon caviar it will be of the best quality and also sourced from certified suppliers that grow their products in a sustainable production platform.
So, whether you're a seasoned Expedition cruiser or you're looking to try your very first adventure, I hope this has given you a taster of what it's like to cruise with Hurtigruten. If it has given you the appetite to find out more then please do get in touch.