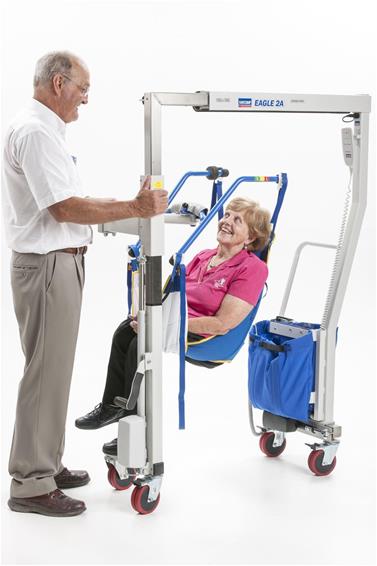 This isn't a trip as such, but more about the great things that are happening at Birmingham Airport that will help people with mobility issues getting on and off the aircraft.
The Eagle Hoist has been available and is bookable when you book your plane ticket for passengers travelling out of the two airports in London and in Manchester.
The great news is that those travelling from Birmingham airport, now have the same machine. This lifts a person out of their wheelchair and onto a plane seat whilst maintaining their dignity as there is no need for so many people to carry them. This is also much better for the ground crew as the machine takes the weight of the passenger. Obviously, this depends on the size of the aircraft.
This machine is found in most of the big airports in Australia and the States, so you need to be mindful that the airport where you are landing, may not have such a machine.
What I think is important is that you share this information with anyone that you think may benefit from it, as this will encourage those working at the airport to train to become a handler of the machine. I am happy to help assist with this part of the journey with anyone who books their travel with me so that I can do all the co ordinating between the aircraft and the ground crew, to ensure you have an enjoyable experience getting on or off the aircrafts coming into these airports.