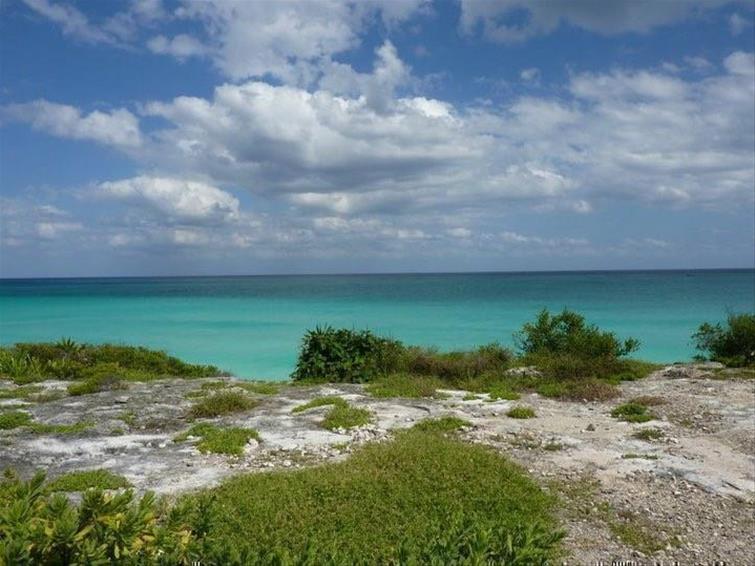 Mexico has a special place in my heart as I honeymooned here in 2012. It's such a beautiful place with so much to do. - it really does cater for everyone. Both times I have been to Mexico I stayed in the Riviera Maya, a beautiful stretch of Caribbean coastline on the Yucatan Peninsula. It's famous for its many all-inclusive resorts and long beaches.
The Mayan ruins are a must see when travelling to Mexico. I visited both Tulum and Coba. Tulum has the most immaculate gardens I have ever seen, the ruins themselves overlook the Caribbean Sea and the views are magical. My top tip is to arrive early and avoid the crowds, try to get there by 8am as by 10am it's very busy! Take your swimwear and treat yourself to a swim in the sea after your tour of the ruins.
Coba has one of the last remaining Mayan ruins that you can climb, the views from the top are phenomenal. You can see the other ruins poking through the top of the jungle! The ruins are spread out so do allow a little more time to fully explore it all.
I stayed at the Excellence Riviera Cancun in Puerto Morelos, an adult only all-inclusive hotel. On our first visit we stayed in a Swim Up Club Room, not your traditional swim up room where you can get straight from your room to the pool but a great ground floor room with a terrace which has direct access into the pool. Due to our room being close to the pool bar we had waiter service for our drinks when sat on our terrace, this was a lovely touch!
The Club Rooms are well worth the upgrade. Access to the club lounge includes a separate breakfast area, a small bar for a more intimate setting and afternoon snacks available each day.
On our second visit we were upgraded to a Junior Suite Club Room. What a room! A separate living area with comfy sofas, a treatment room where you could have a spa massage in your room.
In all rooms you have a complimentary mini bar full of drinks and snacks which is replenished daily. You also have a range of spirits in the room which can be changed to suit your taste.
Such an amazing couple of holidays, a real treat!