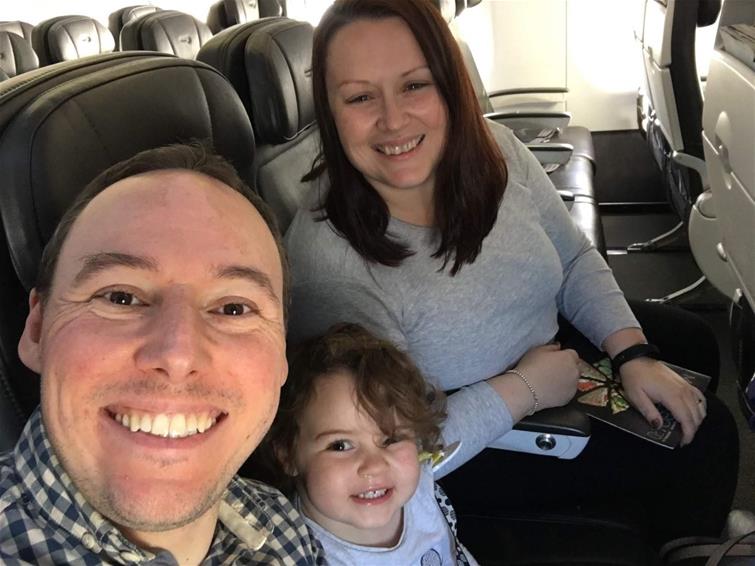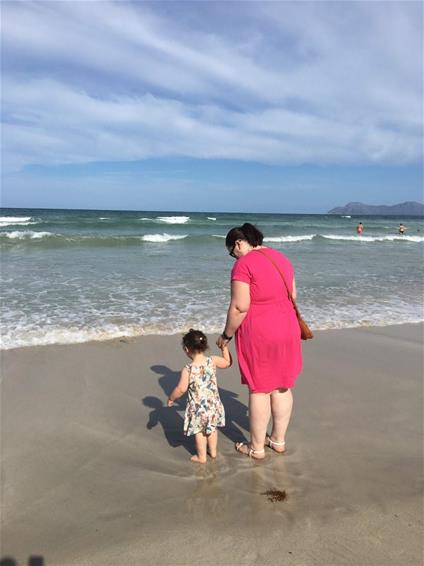 In September 2018 I took my first holiday abroad with my family...my husband Grant and our daughter Autumn aged 2.
We chose the super family friendly island of Majorca. I have been sending families here for years and knew it would be perfect for what we were looking for. We stayed at the Tonga Towers hotel in C'an Picafort in a one-bedroom apartment on self-catering. We wanted to experience the local food and we also both really enjoy cooking, so we felt this was the best board option for us. The hotel offers a great range of board basis including all-inclusive.
Tonga Towers is located 500m from a local supermarket called Supermercardo. This was perfect for us being on self-catering. It was very much a local supermarket and the prices reflected this. We picked up 8 fresh raw prawns for around €3...bargain! They were delicious, such a treat.
The room was perfect for us as a family. A sliding door sectioned off the bedroom from the main living area and kitchen meaning once Autumn had gone to bed, we didn't have to tiptoe around her in fear of waking her up. The cooking facilities were OK, not ideal for a full self-catering experience as vert limited hob space and utensils, but we made the most of it and enjoyed our home cooked meals.
The hotel has a fantastic kid's section with a splash pool with a few slides and fountains, some great changing facilities and a great kids club. Even though Autumn was too young to attend the kids club unattended they still allowed us to use the facilities as a family. They had face painting, colouring books and crayons, paints, water games, board games...everything you could imagine. Then next to the kid's club is a great play area with a slide and climbing frame. It is a really well-thought out family space. The hotel had a daytime and night-time entertainment programme from yoga and bingo in the day to a disco and live singer in the evening.
We could walk to the centre of C'an Picafort and the beach within around 15 minutes (toddle speed, so probably closer when walking normal speed) the beach area was really pretty, plenty of space and lots of sun loungers.
There's a great choice of restaurants directly on the seafront as well as others off from the main parade. Catering for all needs, offering everything from coffee and a cake up to a huge traditional paella and of course lots of tapas.
Our top recommendations are...
De Cine - a lovely local cafe offering traditional churros every morning served with a hot chocolate. Easily the best churros I have ever tasted.
El Patron - a very popular restaurant and it's easy to see why. The food and service are superb! They interacted really nicely with Autumn which was a lovely touch and made us feel very welcome. A great children's menu was available too.
La Pinta - owned by a British family but still very authentic, we dined here on our first night, so we were tired and very hungry after our long journey. The service was excellent, and the food was delicious.
We would thoroughly recommend Majorca and the Tonga Towers to anyone looking for a fun, family friendly holiday.
We had a great time and are already looking forward to our next family holiday in 2020.