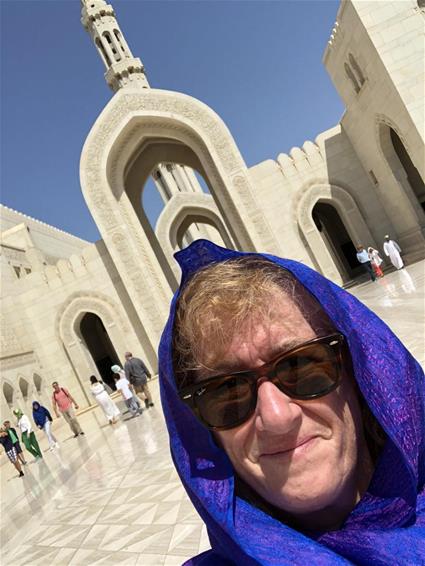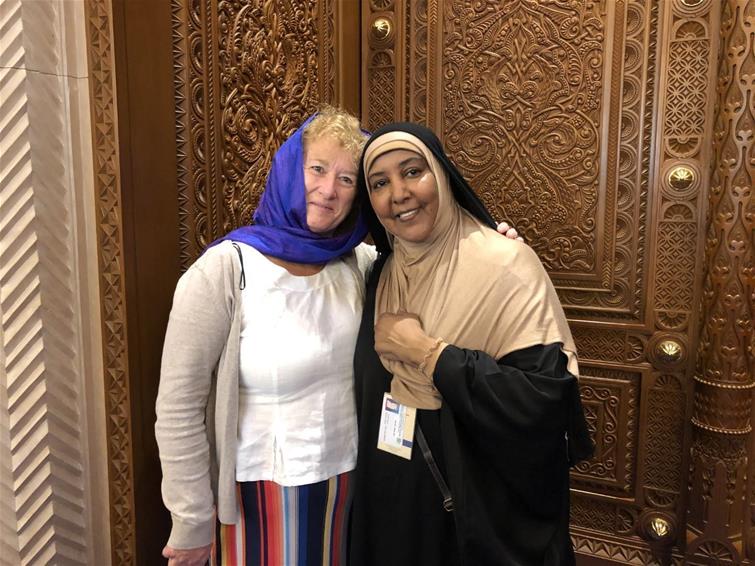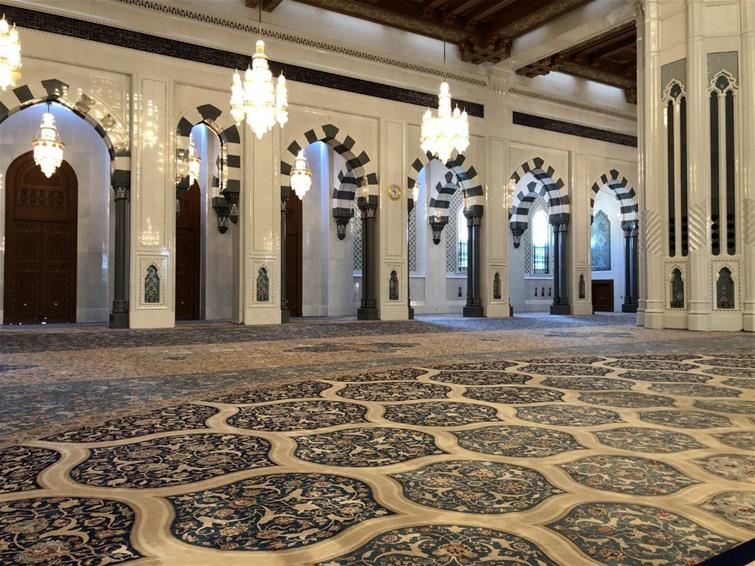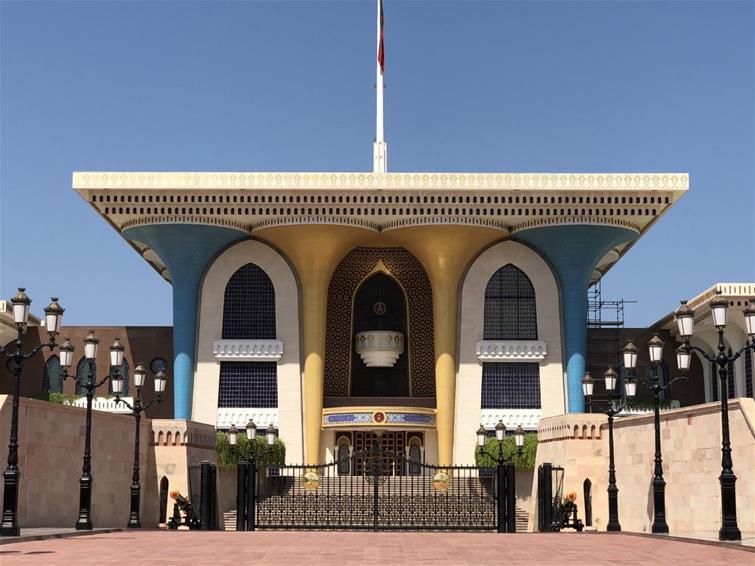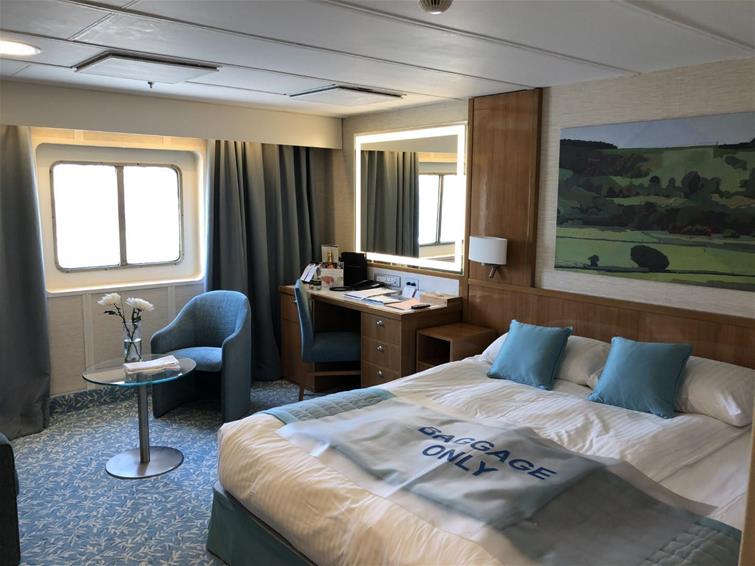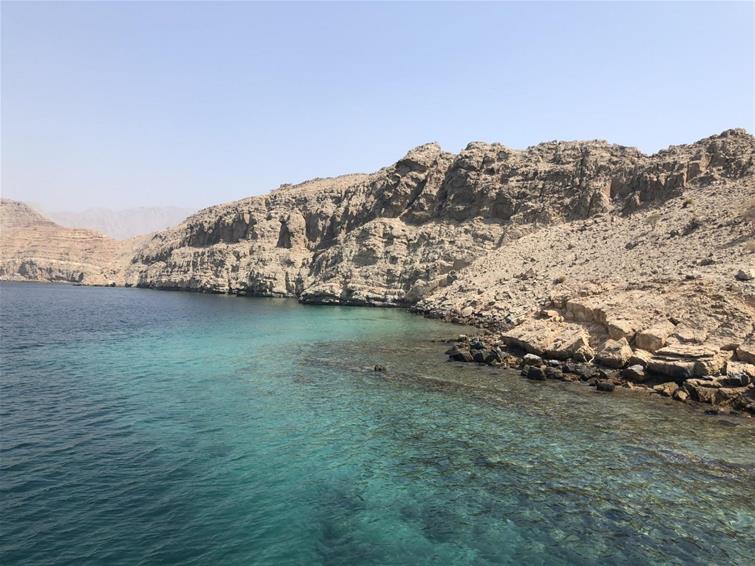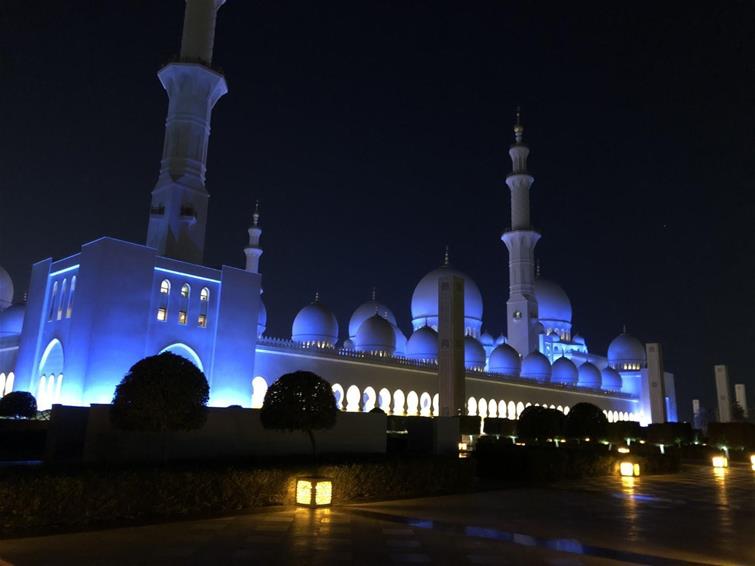 I was lucky enough to be invited by Fred. Olsen Cruise Lines™ to experience 5 nights on board Boudicca as part of their Arabia cruise at the end of September. It is so helpful going on these trips because, when I am asked about a trip and/or destination, I can give you independent and honest advice about where to go and what to do.
I took the coach to London Heathrow to board a British Airways overnight flight to Muscat, in Oman. Walking out of the terminal building 7½ hours later was a pleasant shock to the system as it was much warmer than I had anticipated. As the ship had not yet docked, I was taken to a lovely hotel, the Grand Millennium, to have a sumptuous breakfast.
A couple of hours later I was on board the ship in my Junior Suite which included a lovely fruit basket and complimentary water which was replenished daily. I decided to explore the ship and was able to visit the bridge and have a chat with the captain.
All the food onboard was of an exceptional quality, very tasty and beautifully presented. I was a little worried that I would return rather heavier than when I boarded the ship and was relieved to see a small, but perfectly formed, gym on the top deck. The ship also has a spa – I had a deep tissue massage and was aware of the masseuse kneeling up my back! There are three salt water pools, one of which is an endless pool, and two hot bubbling Jacuzzis along with plenty of sunbeds to watch the Arabian coastline pass by, and to have a cocktail.
My schedule was jam-packed; on my first full day I visited the Sultan Qaboos Grande Mosque in Muscat which covers 416,000 m² and can hold up to 20,000 worshippers! The Mosque is adorned with beautifully colourful mosaic patterns and a single piece carpet that was once the largest in the world covering 4,343 m².
I then went to Muttrah Souq, a vibrant delight of colour and smells from the spices which were a pleasant assault to the senses. It was a perfect place to become absorbed by the local bustling commerce with shops stacked high, and sellers coaxing locals and tourists in to look at their wares.
Having gone to the Bait Al Zubair, a private museum that houses many Omani artefacts including weapons, jewellery and clothing, I moved on to the old fishing village of Sidab where the official residence of Sultan Qaboos, Al Alam Palace is found. It was a palace like no other that I have seen as it looked rather space age!
We sailed from Muscat during the afternoon and arrived in Khasab the following morning. Dubbed the 'Norway of Arabia', I opted to explore the magnificent Omani Fjords onboard a beautifully traditional wooden dhow boat and was rewarded by dolphins swimming majestically alongside; it was a truly memorable and magical experience.
Having sailed overnight, our next port of call was Doha, the most populous and fastest growing city in the state of Qatar. The contrast between the old (dhows and traditional souqs) and new (commerce and hospitality buildings) was rather striking and highlighted the diverse nature of the city. I also visited the newly opened Museum of Islamic Arts which showcases manuscripts, ceramics, textiles and much more from three continents.
My final destination was Abu Dhabi, the capital city of the United Arab Emirates. The name dhabi means Arabian gazelle and these were once found in abundance here, hence the city's name. I visited the Sheikh Zayed Grand Mosque, a resplendent piece of architecture to peace and brotherhood which can house an astonishingly large 40,000 worshippers!
Disappointingly, my time onboard the recently refurbished Boudicca came to an end. I met so many lovely people on board who had also thoroughly enjoyed their trip. Several passengers were doing back-to-back cruises, anything up to 180 days, a perfect way to escape the slightly cooler climes of the UK!
Have a look at my Facebook page to see a short video clip of my trip to Arabia.