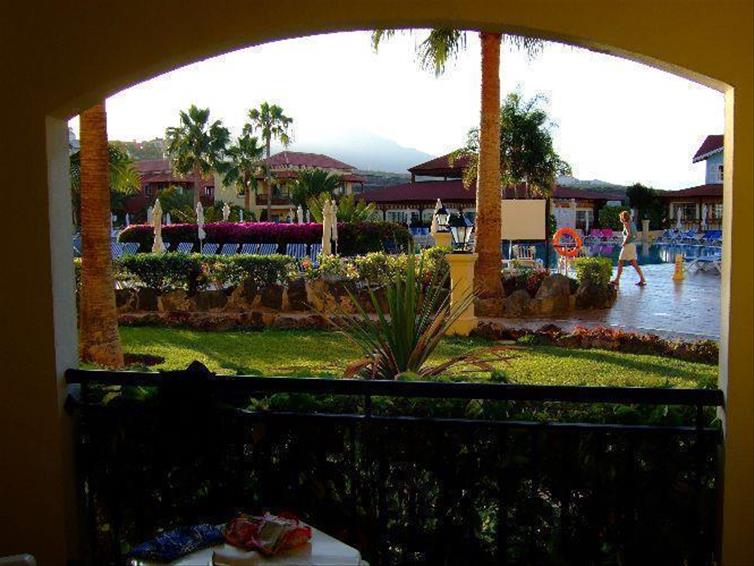 I travelled to Tenerife at the end of April 2009 for a week's family holiday; our 2 children were 4yrs and 2yrs. We went with another family of 4. We decided to try an all inclusive holiday for the first time as the rate of exchange on the euro was not very strong and as parents we were also keen to have a relaxing break– it was fabulous… no shopping, cooking or cleaning for a week !
We stayed at the 4* Bahia Principe which is located close to the resort of Playa Paraiso. Our transfer took approx 30 minutes which was ideal with both the adults and the kids! On arrival we were greeted by friendly staff and instantly had a holiday feel, there is a lovely air of relaxation around the place. The large complex is very colourful; our daughter thought that we had arrived in Balamory!
We were allocated adjacent rooms on the ground floor of the 5th block. This was beside the shallow end of the main pool and a perfect location for us to nip back to the room for more toys, change of clothes/nappies or sun cream! This pool was one of 3 to choose from and was ideal for us as the shallow end was huge; the kids were happy paddling all day! The rooms were very clean, comfortable, and spacious. We had a junior suite per family; each room had a double and single bed and cot which I had requested in advance. The rooms are equipped with air conditioning, ceiling fan, full bathroom, hairdryer, satellite TV, safe (extra cost), mini bar (soft drinks, water and beer) and a terrace.
Being all inclusive was great – unlimited snacks 24 hours a day and wonderful to not have to carry money with you! The main restaurant offered buffet meals, our children (like many) can be fussy eaters and the buffet option worked really well. We had the option to book into an a la carte restaurant 3 times in our week. There was a choice of a Spanish, Italian and fish restaurant or an Asian or Mexican restaurant located at the sister complex next door. This was probably our hardest decision each day – where to eat next? Each evening the children came up to dinner with us, they loved the entertainment and after all their activity during the day they were all normally asleep in the prams as we sat in the restaurant for our dinner. All of the restaurant staff were very accommodating to us and our 4 prams! There is not much in the general area outside of the property but if you get the bus or a taxi to Costa Adeje you have everything to hand. A few afternoon's we went out for a walk with the children along the coast and one morning we took taxis to Costa Adeje to visit the beach and browse the shops.
I would not recommend the Bahia Principle to anyone with walking difficulties, lots of hills and steps throughout the complex. It is also not the ideal location for people who are looking for nightlife as the complex is a bit isolated. There was so much going on at the Bahia Principle that we did not to venture very far! This was my second trip to Tenerife; I had been for a week in June 2001 with my husband. We stayed in the resort of Golf del Sur and hired a car so that we could thoroughly explore the island, its beaches and Mount Teide. We went to each resort along the coast to see all that Tenerife had to offer. This was a different holiday with 4 children aged 4 years and under! We spent our days playing in the pool with the children and relaxing in the sunshine. Our 4 year old girls loved the mini club and normally went for a few hours each day. The mini club and activity staff were extremely popular with all the children in the complex. We had a wonderful week and I would highly recommend this hotel to a couple or family group who are looking for a relaxing holiday, while there are activities organised each day you are not forced to participate in anyway. All in all we loved our holiday and came back totally relaxed after a week in the sun. If you would like any information on Tenerife please do not hesitate to call me.