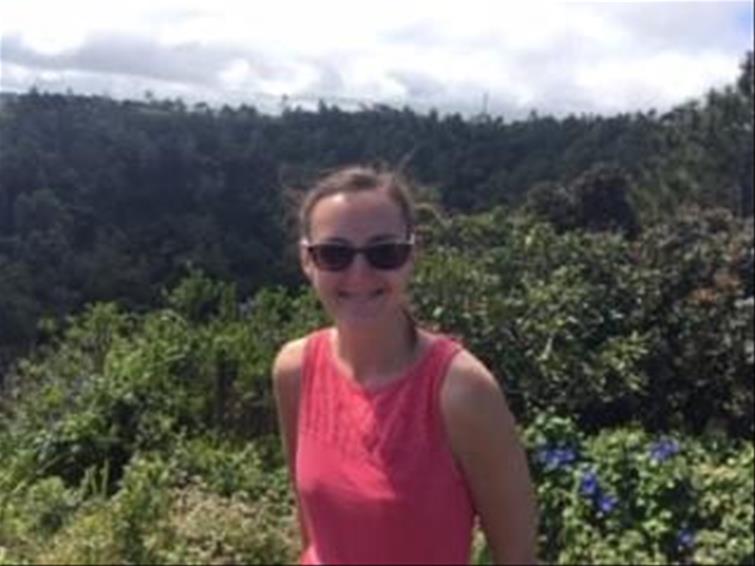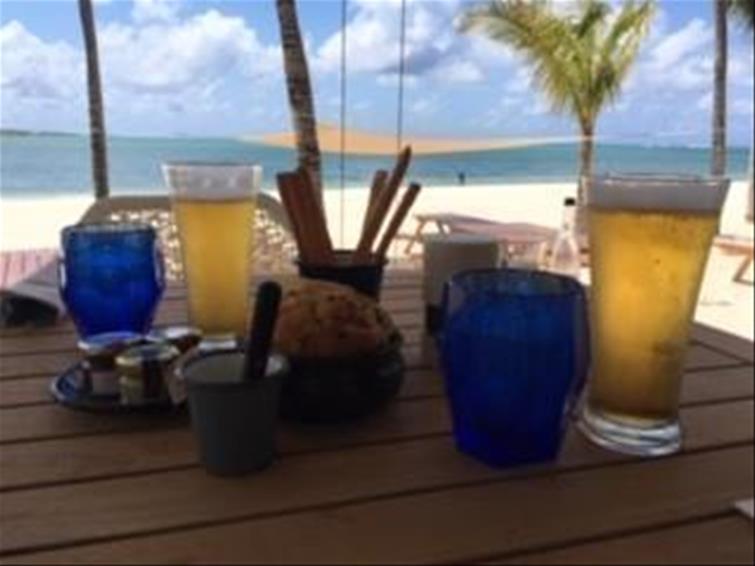 In September 2018, I was very lucky to have the chance to visit the wonderful Island of Mauritius, an island based in the Indian Ocean. I had visited before, but an opportunity came around and I got to visit again!
We flew from our local airport, Birmingham with Emirates via Dubai. The connections are so easy and smooth in Dubai, they really are the best at connecting flights! Onwards from Dubai was approximately a five-hour flight down to Mauritius. Clearing customs was easy and straight forward and at the time of travelling British passport holders did not require a visa.
Upon arrival, we were met by our local driver who gave us a bottle of water for our journey and then transferred us to the Outrigger Mauritius Beach Resort, located in the south of the island where we were going to be staying for 7 nights. This was roughly an hour drive from the airport. Typically, when we landed we managed to bring the standard UK weather with us…rain! However, when we opened the curtains the following morning, there was not a cloud in the sky! Beautiful sunshine and stayed this way until we left.
Check in at the Outrigger was stress-free. We were on a half-board basis, meaning we had breakfast and evening dinner included for the duration of our stay. Our room, a deluxe beachfront room, was fantastic!Superb views across the Indian Ocean, a very large room with an extremely comfortable bed! Our room category included inclusive access to the Club Plantation; here it offers a French Colonial atmosphere with a wine room for exclusive tastings and tea library, celebrating the islands tea culture. The Club's private pool and outdoor lounge area are perfect for relaxed reflection in a garden overlooking sugar cane fields and nearby mountains.
During the day, the Plantation Club is exclusively for guests staying in suites or villas. In the evening, The Plantation Club is a restaurant open to all guests serving modern Mauritian cuisine.
A unique brunch is also provided twice per month on Sunday's and includes free flow beverages in a jazzy atmosphere. Breakfast is also served here from 7am until 10.30am. Afternoon tea is served from 3pm until 4pm, while cocktail hour is 5pm until 6pm. The main restaurant, the Mercado Market, offers an energetic international food market dining concept, where guests interact with chefs at exhibition kitchens. The restaurant offers cuisines from Europe, the Mediterranean, North & South Asia, and India.
Hiring a car is an expensive way to travel in Mauritius, so we opted for a local guide and driver to take us on a tour of the West of the island. Our itinerary consisted of visits to Trou aux Cherf, a stop at the Grand Bassin – also known as Ganga Talao, which is a crater lake situated in a secluded mountain area in the district of Savanne, deep in the heart of Mauritius. It is about 1800 feet above sea level. Our lunch at Le Chamarel Restaurant was out of this world – the views were breath-taking. A visit to the 7 Coloured Earths and Chamarel Waterfalls – the 7 Coloured Earths, over a Millenia, the rocks of Chamarel Coloured earths were pulverised into sand which have the amazing property of settling into distinct layers! Followed by a rum distillery tour at Le Chamarel – this is a must for any keen rum drinkers!
For our second trip we then ventured across to Illes Des Deux Coco. A world away, you'll be greeted with a refreshing cold towel and welcome drink, before exploring this tranquil haven. Swim in crystal clear warm waters, snorkel amongst the corals and shoals of bright tropical fish flitting around the offshore marine park or, if you prefer, visit by glass-bottom boat. On shore there is also plenty to do. Laze on the beach or stroll along the small paths through native woodland.
Lunch is served either at tables in the open overlooking the ocean, or under the shade of a white marquee where you can sink into deep settees. Dine on delicious salads topped off with fresh herbs from the garden and grilled specialties from the buffet, while wine, beer and soft drinks flow freely. You know you're on holiday when an ice cream cart trundles past laden with freshly made tropical delights. The afternoon is yours and culminates in a tasting of homemade flavoured rum to conclude another perfect day.
I also had the opportunity to go and visit another hotel, One & Only Le Saint Géran! This hotel has recently undergone major refurbishment and re-opened in 2018 with significant changes that put this hotel in a different league to any others I know in Mauritius! From the moment of arrival, you get a wow factor! The staff greet you at the door of your car and help you into reception. The bright and airy feeling of the reception continues throughout the whole of the property. I was very fortunate to see the transformation of the rooms and previewed a Beachfront Balcony Suite and a Beachfront Balcony Room. Outstanding amenities, very comfortable beds and modern, clean decoration.
Not only have all the rooms been refurbished, but the grounds too. The addition of a new day-time pool area, allows for all the family to enjoy, but the main restaurant has had a refurbishment too.
Our lunch at La Pointe, was delicious! Serving the freshest, rustic lunches by day and hosting spectacular private celebrations by night, new restaurant La Pointe, with its iconic thatched structure, is the ultimate in relaxed beachfront dining. Located within the vibrant hub of Palm Grove on the beautiful northern shore, talented chefs grill the 'daily catch' over firewood and coconut for unrivalled authentic flavour. Enjoy on the shaded lagoon-view deck, by the sparkling family pool, or directly on powdery sands.
Overall our stay in Mauritius was fantastic. I would return to Mauritius as the people are so friendly and the culture is varied. The weather was perfect, although a little breezy in the evenings. All in all a fantastic destination for all the family!