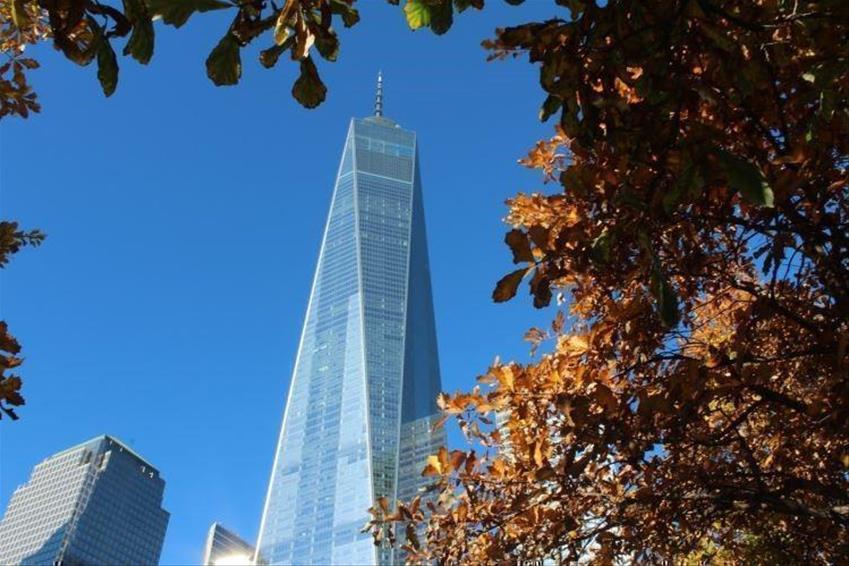 New York baby! Well, for the second time! This trip was for a very different reason altogether - my amazing husband Tom ran the New York Marathon and I was so very proud of him (and all that took part). The atmosphere, organisation, people, runners, professional athletes, supporters and well-wishers were all, to quote a word used a lot that day, "awesome!" He finished with an amazing time of 3:02:02.
We stayed at a fab hotel called Shelburne NYC - an Affinia Hotel. This place was a couple of blocks from Grand Central Station and was within easy reach of pretty much everywhere! It had fantastic views at night from the roof terrace out towards the Empire State Building and the Chrysler Building! Top tip: request a high floor room or a room with a view. Not guaranteed, but worth a shot!
No trip to New York is complete until you have seen a show on Broadway. On our first visit, we saw Mary Poppins, which was good. For this visit, we saw Aladdin! The show is light hearted and fun for all the family. For those of you who may have seen The Lion King, (which in my opinion nothing has ever come close to), Aladdin may well be up there with this! My top tip (as with all shows) book as soon as you book New York. Tickets sell out and you do not want to be disappointed!
Finally, the food. As we had to stick to a strict diet of pasta, pasta and more pasta in keeping with the Marathon training, we found an amazing Italian restaurant just off Broadway called Carmine's Italian Restaurant. This place is amazing! The food at Carmine's is served family style; generous portions that are made for sharing. Brilliant service and atmosphere. Groups of all sizes were attempting to snag a table, but were being put on waiting lists. Prices were very reasonable and a great selection too. If it's a special occasion or you really do want to visit this place, book early to avoid disappointment.
It doesn't matter how many times you go to New York, you will always want to go back!