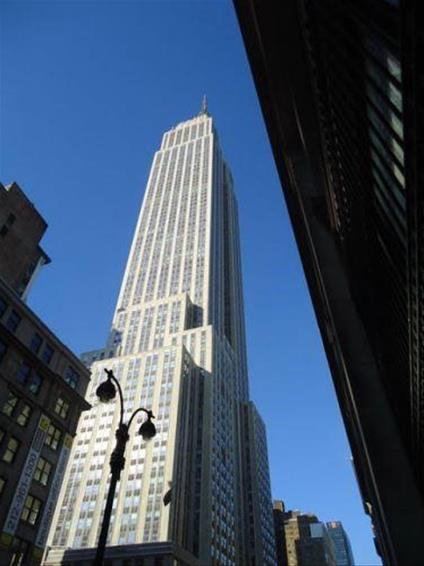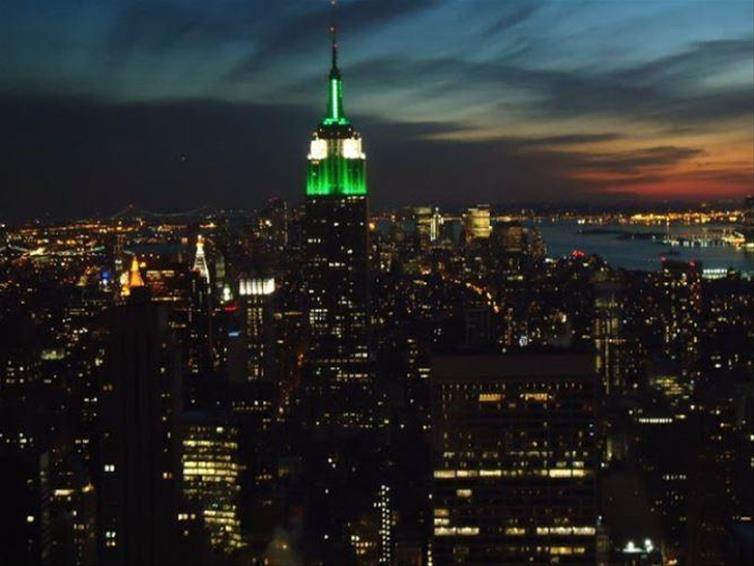 The best Christmas present surprise ever! Christmas 2010 had arrived and I had been laying down the ground work on where our holiday for 2011 would be. New York was on my hit list and I was making it very clear that the choices were New York, New York or New York, but he just wasn't committing and I didn't know why.
The Christmas list (yes I still write a list to tell him exactly what I would like, so there is no room for error), lay in the same spot upside down as I left it, so knew he was being his usual unorganised self once again. However on Christmas morning, when I started to open presents, one being a gift voucher for a hypnotherapy session to help with my fear of flying (see a separate blog on this), I was starting to fear he had lost the plot. Still nothing clicked! 
My final present was hidden at the back of the tree and I was instructed to go digging! Unwrapping to find a guide book on New York, I still thought he was trying to be funny! He said that I would not go to New York until I sorted out my fear of flying, but then told me to turn to the back page.
Carefully placed at the back of the guidebook was an itinerary for a trip to New York, highlighted for all the important dates, times, names and happening in less than 30 days time! 
Many (loud) screams later, it finally sunk in that I was off to New York! Little old me that had never tackled a long haul flight in my life, was going to New York baby - and so the planning commenced!
I took time over everything; planning it my usual way to make the absolute most of our time there so I would miss nothing, just in case I never went back. The countdown was on. Everyone heard about how many days until I flew to NEW YORK! I had even planned on which films I was going to watch on the way over, you can do this by logging onto the British Airways website as they release their programme a month at a time. So everything was sorted, now just to tackle the flight. 
We flew from London Heathrow Terminal 5 with British Airways. My first time at Heathrow and I was in total awe of this place - although I hate flying, I am a total plane geek at heart! The flight I have to say was brilliant.
Coming in to land at Newark and sitting on the left hand side of the aircraft meant that we had an amazing aerial view of the financial district and the Statue of Liberty! (That's my top tip for you, although flight paths can change, so don't quote me on this).
Arriving into Newark meant that we could get the train to Penn Station. It was incredibly easy to  navigate around and locate the connection to the rail station. Ticket machines were in operation making it even easier to pay for the tickets. From Penn Station we then walked to our hotel a couple of blocks away on 31st Street, called the Hampton Inn, Manhattan - Madison Square Garden Area. 
Our first morning consisted of our trip up the Empire State Building. Making the most of being there early to ensure we beat majority of the crowds. While in New York, it is a given must that you need to see something on Broadway.  I had opted for something a little light hearted so pre-booked for Mary Poppins and it was a fab show! Great for all the family but a great experience to walk out after the show onto Broadway to all the lights and excitement still happening even late into the evening.
Because we had visited the Empire State during the day, we wanted to experience a different view when at the top of the Rockefeller Center (Top of the Rock), so I pre-booked our time for sunset. After researching the sunset times, we were up the top ready for some wow factor.
Do you like cake? Silly question; who doesn't! A visit to the Magnolia Bakery made famous by the Sex & the City ladies is one not too miss. As with everything, ensure a trip to Chinatown or Little Italy for some of the best food around! Well known chains such as Planet Hollywood, Hard Rock Café and Bubba Gump Shrimp Co. can all be found on or around Times Square.
As it was so cold, we opted for a quick ride on a horse around Central Park. With wind chills of minus 30 degrees the thick warm blanket was definitely required!