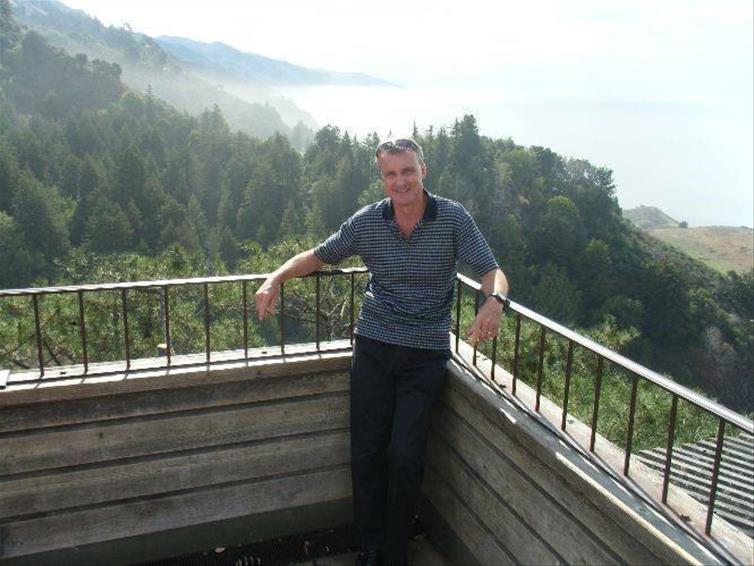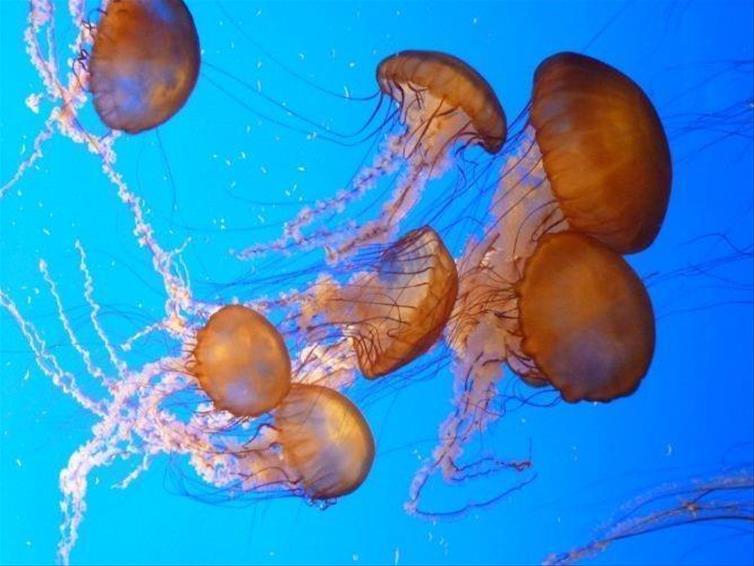 I have been really looking forward to my road trip of one of the World's most scenic driving routes. I particularly like nice scenery and exploring, coupling this with great food, wine.
We were to drive South from San Francisco to just South of LA as we were meet friends at Huntington Surf City.
Seeing the famous streets first hand after having seen them in so many movies is great. We head for a Bay Cruise passing tall ships and a navy submarine, we head to the eerie sight of Golden Gate Bridge looming out of the a fog bank, disappearing completely only to reappear like some staged special effect just as we're underneath. We also see Alcatraz on the way back.
Driving down the coast we're off to Santa Cruz Beach Broadwalk voted the World's Best Seaside Amusement park, it features dozens of modern and classic oceanfront thrill rides including the 1924 Giant Dipper wooden roller coaster. Santa Cruz is the world's birth place of mainland surfing, they guarantee to get you up on your board or your money back on your first lesson. Tempting for me as a body boarder to try but we are doing this at Huntington in a few days.
Off to Carmel next, lots of lovely quaint houses in a upscale beach community. I can see why Clint Eastwood lives in the area. We also do 17 Mile drive through an exclusive neighbourhood winding through a forested area and along the oceanfront and have our photos taken at the famed Lone Cypress tree.
Next we head for the Monterey Bay Aquarium the amazing and extensive sea horse exhibit, combined with the equally amazing jelly fish displays is one of the best aquariums I have seen.
Monterey and Bubba Gumps Shrimp Company tonight, if you like shrimp this is a must, its a bit like TGI Fridays/Hard Rock Cafe in style with memorabilia from the film Forrest Gump and is a really fun place to eat.
Highway One the Big Sur Scenic Coastal drive what awesome scenery I know they say it's one of the best drives in the World but what views and all in such unspoilt natural area. There are some great restaurants stops along this drive.
We are calling into Hearst Castle an amazing place, this property was the place the Hollywood stars and rich and famous partied at, created by one of the US's wealthiest individuals at the time this castle is filled with precious art and antiquities.
We are detouring to Paso Robles in the heart of a wine region, staying overnight at a ranch, thankfully no mucking out to do or riding horses at this one, quite glad about that I do ride badly, mind you I might be better after a few glasses of vino. Wine is on the agenda again as we head for Bridlewood Estate Winery a attractive and spacious Spanish style winery with nice grounds where people can come with a picnic and buy a bottle of wine on site to enjoy the views of the lake. Glad someone else is driving.
We are staying tonight at Solvang which is a lovely town complete with the occasional thatched roof property and windmills all on the main street due its Danish early settler history a favourite of mine now.
Santa Barbara and a trike tour, three wheeler motorised trike's, just stand on them twist the throttle and go, the perfect Santa Barbara waterfront is the idea way to explore the beachfront and our timing meant we could browse the Sunday market too. Lunch at Endless Summer bar-cafe, this restaurant named after the movie considered to have started the surfing genre, full of surfing memorabilia.
Staying at Santa Monica we head for the original Muscle Beach, the Broadwalk and fun fair, we're dinning at the Lobster Restaurant, this busy and excellently located restaurant right at the end of the pier overlooking the lights of the fun fair offers the best in sea food in the area, no wonder celebrities like it.
We're off to catch up with friends at Hyatt Huntington Beach, lots of activities like surfing, cycling, ideal for our get together.
Off to try some surfing lessons. I give it a go, phew I'm sticking to the boogie boarding in the future.
California was so good, amazing views, food and wine. I know my clients are going to really love this and of course I know all the places to visit now.