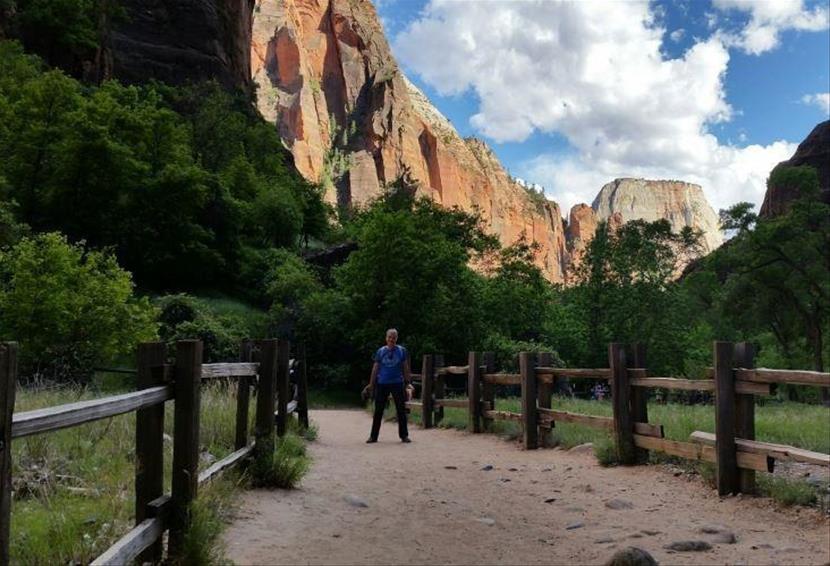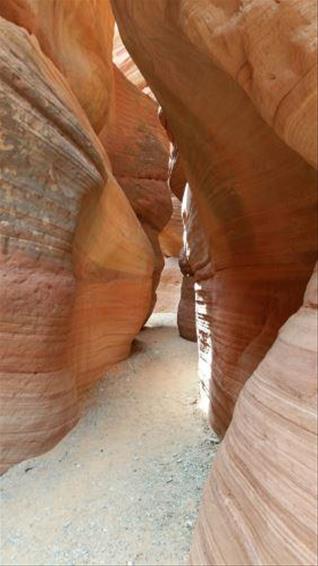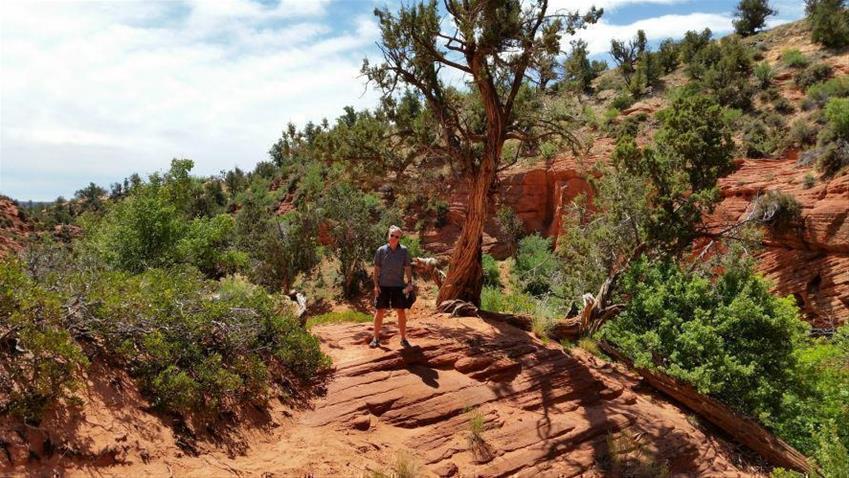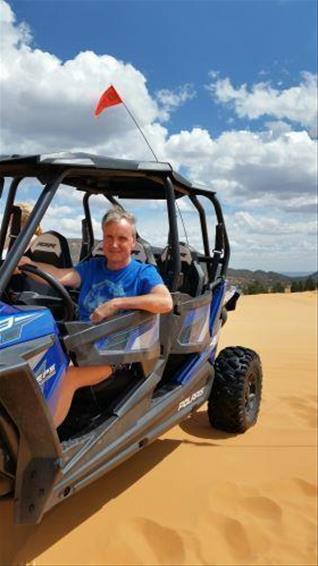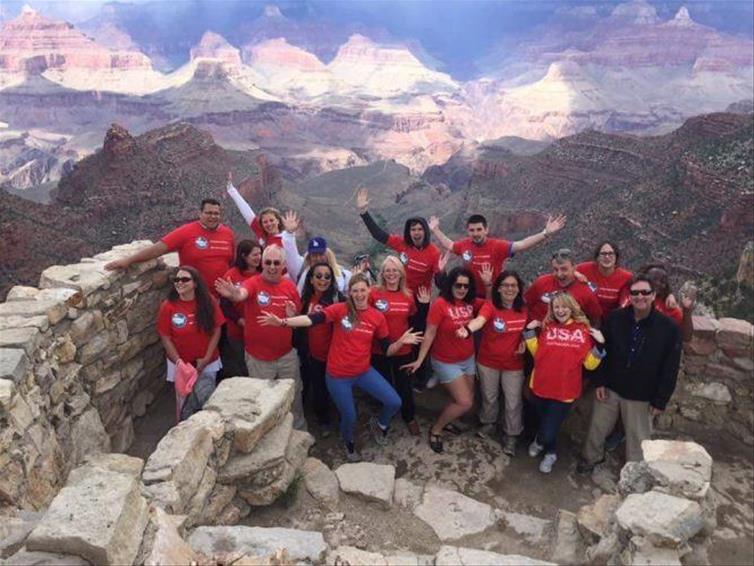 Just returned from the most amazing whistle stop tour of the United States exploring some iconic natural and man made wonders.
So Las Vegas it has to be experienced and we did it well, after arriving and enjoying a very interesting tasting menu in Bazaar Meats - http://slslasvegas.com/dining/bazaar-meat we were taken to Maverick Helicopters base http://www.maverickhelicopter.com/tour-lasvegas-nights.aspx for an amazing flight over the city at night. Seeing all the iconic buildings and sights I have seen on film and TV, also sold as part of my clients holidays for so many years all lit up was quite magical and I will recommending this experience to all my clients who have not experienced this in the future.
The following day saw us exploring the city at ground level on a Pink Jeep Tour – https://www.pinkjeeptourslasvegas.com/sights-and-sounds-city-tour/ it's a great way to experience the city which being open vehicles you seem to connect with so much more. After some great banter from our driver, some insights into Vegas's history and the mandatory photo stop at the "Welcome to Las Vegas" sign we headed to the High Roller the Worlds highest observation wheel to experience the city once again from a lofty height, like the London Eye the wheel rotates slowly giving a great perspective over the city and a good way to orientate yourself too, it would also be great at night too. After checking out some of the hotels which are attractions in their own right, we dine at the excellent Smith & Wollensky http://www.smithandwollensky.com/our-restaurants/las-vegas/ enjoying some great steaks and even greater deserts before finishing the day experiencing Circe du Soleil' Love a tribute to the Beatles.
Another new day and we're off to see some of natures marvels at the Zion National Park. Wow what scenery I now understand why some people we met say this is their favourite National Park. Unlike Grand Canyon where you experience it from the top, here you experience from ground level up. The colours here are varying shades of orange reminding me of visits the Red Centre of Australia, truly stunning. We got to experience it briefly by horse back as we did the river walk, catching the shuttles to the park entrance and onward one to our hotel. We stayed in one of the very pleasant hotels in Springdale the Hampton Inn & Suites, having an excellent meal that night at Switchback Grille http://switchbackgrille.com highly recommended.
We have another amazing day of sights awaiting us as we pick up some 4x4 exploring Red Canyon or as locals call it Peekaboo slot canyon and the coral pink sand dunes in Utah, driving first through and impressive switch back roads and tunnels which cut their way through the mountains.
Didn't really know what a slot canyon was, I do now, narrow gorges carved by water and wind, the most amazing shapes as they twist and turn, incredible layered affects in deep shades of orange. Next were off to try out the quad bikes, the ATVs and sand boarding at Coral Pink Sand Dunes State Park, this is a stunning coral coloured area of dunes surrounded by red sand stone cliffs, alive with juniper and pinion forests. Had so much fun here, but can't linger we off to star in our own Wild West movie at the Little Hollywood Cowboy Chuckwagon Cookout Dinner Theatre http://www.littlehollywoodmuseum.org What a laugh, but I don't think I'm destined for stage and screen. Off for a drink next but because of Utah's quirky licensing laws it involves a food order with ones drink, so it's beer and ice cream for most of us, I opt for bread n butter pud with my bevy still peckish after my screen debut. We were at the Rocking V Cafe http://www.rockingvcafe.com meeting the entertaining Victor the owner and his hilarious waitress Audrey. Lives up to its tag line - food, art and fun. Then off to bed.
We off to the Grand Canyon next and can't wait, I've wanted to see it for decades and it doesn't disappoint, first we travel some great driving roads and scenery on route to the North Rim, some of the views remind me of Monument Valley in a neighboring state. After some amazing glimpses of the Canyon we arrive at South Rim where we are checking out the infrastructure of tourist facilities here. This part of the canyon is less commercialised than the West and reputedly more green with fauna and flora and possible wildlife sightseeing. Unlike the North which is only open mid May to mid October the South has a winter season too. There are no words I can use to explain the Grand Canyons impressive beauty, you just have to go and experience it. We all go to the National Geographic IMAX theatre next explorethecanyon.com for their presentation called Hidden Secrets, a really interesting movie about the history of the canyon with some spectacular camera work.
Another highlight now we are off to see the wildlife looked after in Bearizona http://bearizona.com in Williams the gateway to the park, home to a selection of America's wildlife in a natural environment. I have never seen so many bears, and we saw CUBS too literally inches away, wow!
Tonight we at the Grand Canyon Railway Hotel which was designed to resemble the historic Fray Marcos Hotel and Williams Depot.
Another day and we're off to Flagstaff today, we inspecting the Little America Hotel first with our work hats on http://flagstaff.littleamerica.com/mobile/ I will be recommending to future clients, very nice. Next were off to explore the town by bicycle on an escorted tour on two wheels, what a great way to sightsee, lots of interesting history and finally on the in conic Route 66, even if it was as a pedestrian crossing the road. Next we off to Phoenix on another Pink Jeep Tour - the Sonoran Desert Jeep Tour out at Fort McDowell, our driver a Kevin is hilarious, had a really interesting glimpse into the desert with some great Donald Trump impressions . We check into the excellent Arizona Grand Resort and Spa in Phoenix http://www.arizonagrandresort.com and are straight out for dinner at the Rustler's Rooste http://www.rustlersrooste.com is Arizona's highest and brightest beacon of the total cowboy western experience. Established in 1971, This mountaintop eatery features live country western music, line dancing, a card shark/magician, indoor waterfall and our famous tin slid. Any childhood ambition of mine to become a cowboy is shattered as I discover I can't line dance as well as a act, at least I can ride a horse though.
I won't say it's all business now as we head for meetings in Huntington Beach in California because I have surfing lessons organised for the afternoon and a beach party that night, followed by an after party. But this is where we do our presentations to other agents who have been exploring other areas of the US. I do like Huntington, it has a real beach resort feel to it, it's so popular that they have a 90% bed occupancy in their hotels.
Home for us the next morning as our adventure comes to an end, well after our last night!