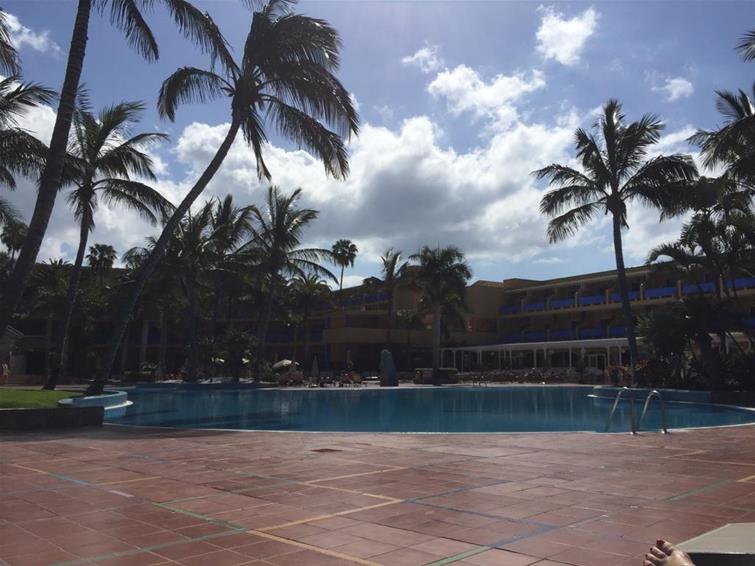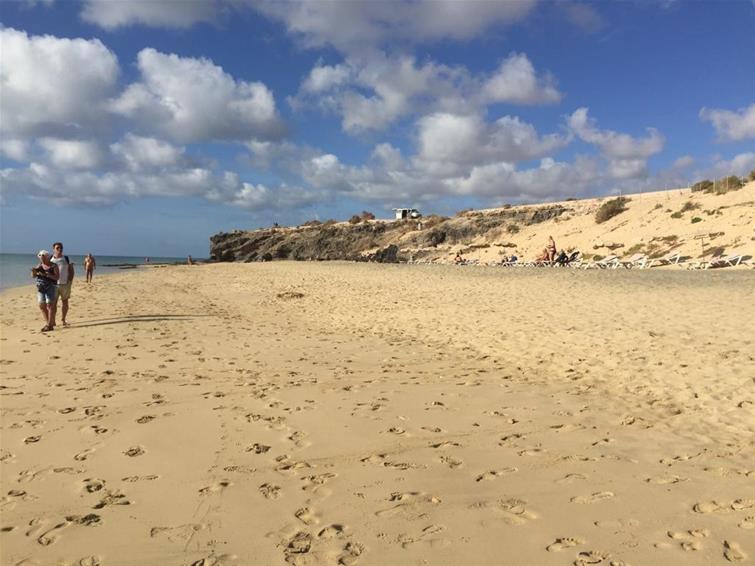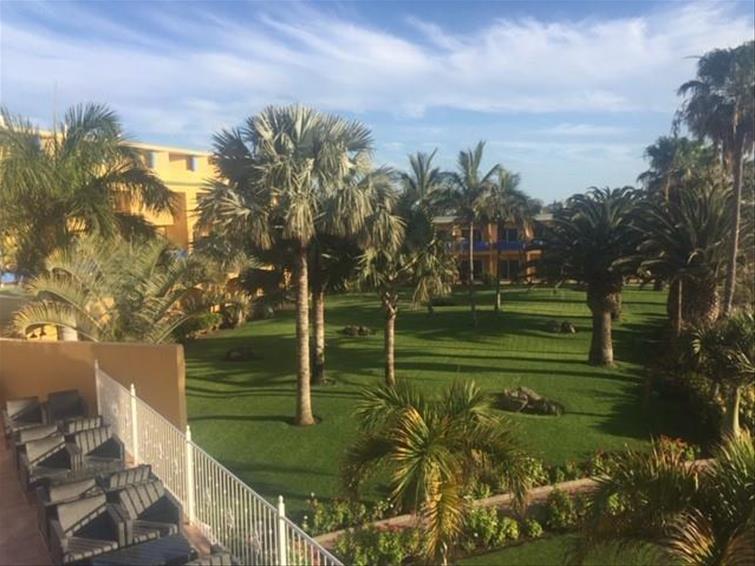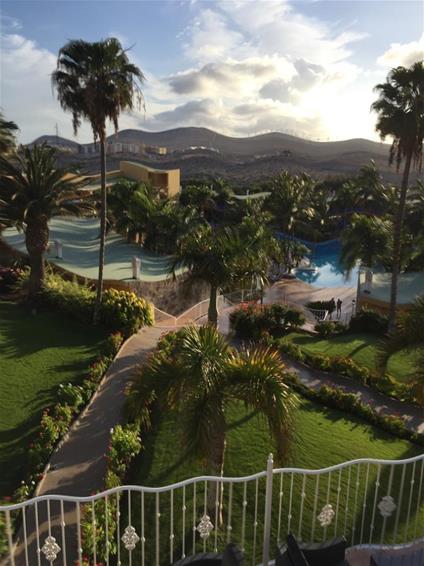 I was fortunate enough to win a 4-night break to the 4* Drago Park, Costa Calma at our annual conference so decided me and my sister would leave our husbands and kids at home and take advantage of some R&R. Having visited Fuerteventura before I was looking forward to seeing a different resort.
We opted to travel at the end of March and managed to pick up bargain flights with EasyJet for only £65pp and decided to stay the night at the Sofitel Gatwick as we had an early check in of 0550. The flight ran on time and arrived into Fuerteventura about 1130. Although car hire was exceptionally reasonable at only £45 for 5 days, I didn't feel overly confident in driving a left-hand drive, added to that my sister's appalling navigation skills so we opted for a Speedy shuttle which took 90 minutes. I must confess there wasn't an awful look to see en route as the island itself is quite barren and even when we arrived at Costa Calma it was very clear this was not a large resort.
Upon arrival at the hotel I was quite impressed with the bright airy reception area and modern décor. Our room was ready and so we were able to check in straight away. We were allocated a twin room overlooking the pool and the room itself was extremely spacious although if I'm honest the décor was not as modern as in the public areas. There was plenty of wardrobe space and ample storage, although we did struggle to find plug sockets and had to move a fair bit of furniture before we found any! The bathroom was also very large and featured a hairdryer which is one less thing to pack. The balcony was spacious although the view of the pool was somewhat obstructed by various foliage, but I guess there's not a lot you can do about that.
Once we'd unpacked, we had a wander around the hotel to get our bearings. Obviously travelling at the end of March meant the hotel was very quiet so the area around the pool looked extremely large with plenty of sunbeds to go around, however come July/August I could see it being extremely busy. The pools were spacious and heated which was even better as the weather was changeable whilst we were there. There was a large pool bar which served snacks throughout the day and obviously drinks. One thing that I did find a little confusing was if you ordered a specific alcoholic drink, they didn't automatically provide you with the local equivalent which meant on the first occasion we were charged. I personally felt this was naughty as they could've quite easily advised that we could either have the branded spirit for a fee or the local equivalent for nothing, I have never been anywhere whereby they have operated this way. When I queried this with the bar staff, they produced a menu which states which drinks are free and which are not. The fact they operate only on all-inclusive made me think this needed more clarity. After that I made sure I ordered stating my need for the local spirits!
All meals were served in the main restaurant the times of meals were as follows:
Breakfast 7-10 Lunch 1-3 Dinner 7- 9 Breakfast was really nice with everything on offer and all food was served piping hot. Lunch tended to be salads and cold meats with a few hot dishes on offer. At dinner food was generally very good, although sometimes there were some odd combinations but normally a couple of meat dishes, a fish dish and a pasta dish so plenty of choice. They had wine and beer on tap, and you could help yourself and to tea and coffee. Waiters were very attentive, and plates were cleared away very quickly, although again I believe come the height of the season it could become quite manic.
During the evening we went to the bar although it was very quiet and there wasn't any evening entertainment. I think this was purely down to the time of year, as I was informed they offer a full entertainment programme during the summer months, along with a kids club. There was one main bar with a nice area out on the terrace and a disco bar, which wasn't open when we were there.
The hotel is located about 30 minutes from the beach, but they do offer a complimentary beach shuttle which runs a regular service both there and back. What we didn't know until we arrived was that this was actually a nudist beach! This didn't actually bother me at all; however, I do feel they should mention this as possibly families with young children may not be happy going there. Once you're at the beach there's nowhere to buy drinks or snacks from so definitely bear that in mind if you plan on going for the day. The only facilities on offer were toilets!
We decided to walk back from the beach to see what the resort offers. I have to say Costa Calma is your typical small fishing village type resort with not much on offer at all. We found a few restaurants where we did stop for some lunch and it was good value at 24 Euros for 2 pizzas, 2 large beers and 2 large wines, however I think if you actually opted for self-catering you would really struggle to eat out as there didn't seem to be much choice. I'm not too sure if maybe the resort comes to life more in the summer months but if you did opt to stay here during the winter, I'd recommend all-inclusive. We also found a small shopping centre which featured a few clothes shops, a supermarket and the token gift shops. Generally speaking, the resort is very quiet. Every Sunday and Wednesday there is a local market which if I'm honest does sell a few local arts and crafts but did tend to favour the fake handbags and trainers more than anything else and it was quite good bartering.
To sum up I enjoyed our stay, the hotel was nice although far too quiet for my liking. I much prefer a resort which offers more shops and restaurants. Also, although I'm not a massive beach lover,o it would've been nice to have been closer. I think if you visited in the Summer months the hotel would probably offer a lot more activities and evening entertainment meaning you wouldn't need to look elsewhere for this. I would go back to Fuerteventura although I would definitely opt for a much livelier resort as Costa Calma was just too quiet for me.