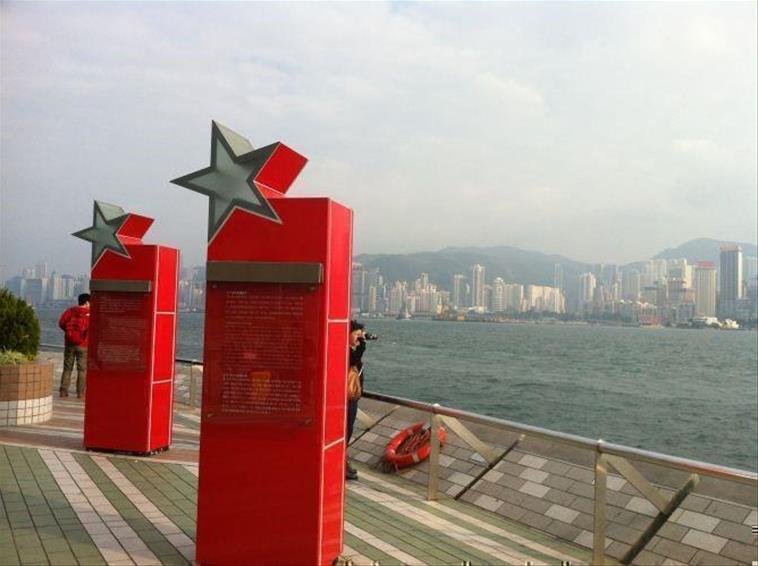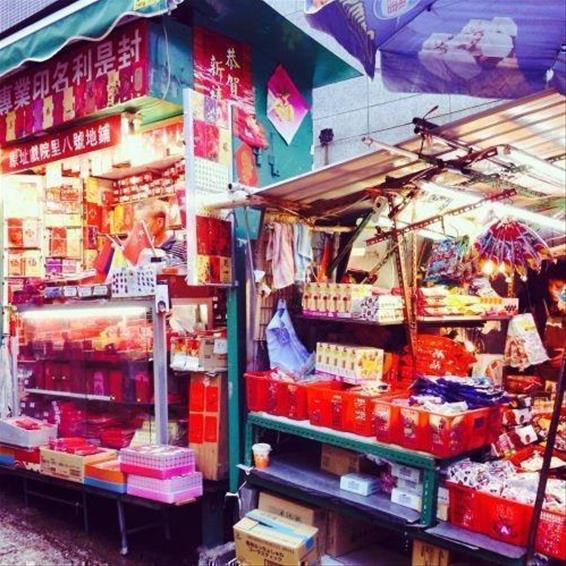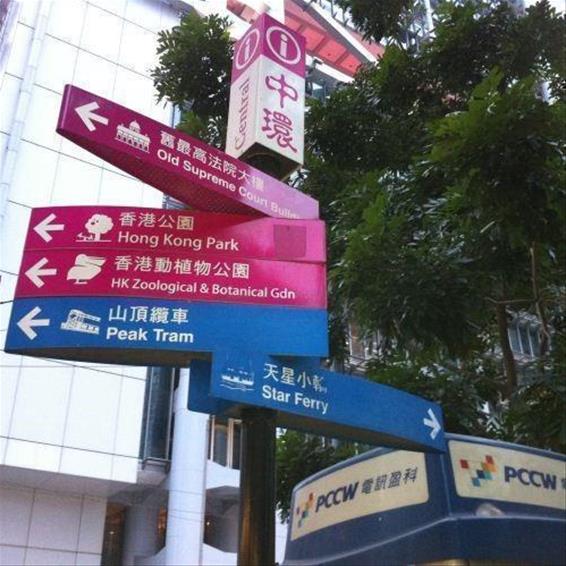 Last time I visited HK it was 1996...with numerous skyscrapers and mountains located to the north and its only runway jutting out into Victoria Harbour, landings at Kai Tak airport were dramatic to experience! Fast forward to 2014 and Kai Tak is now a cruise terminal and Hong Kong International Airport is located 30km to the west on Lantau Island. It is served by a highly efficient and comprehensive transport network, making it easy to get to and from. It acts as a gateway to parts of mainland China and a convenient stopover destination for much of Asia.
I took the Airport Express to Central on HK Island. Quick and comfortable, trains depart at about 10-minute intervals from 05:54 to 23:28 and stop at Kowloon before Central. It took 24 minutes and cost 100 HKD. From Central I took a taxi to my hotel located in the heart of the entertainment district between Wyndham Street and SOHO. Taxis are cheap and plentiful but the drivers generally don't speak English, so an important tip is to have the name and address of where you want to go written down in Chinese to show to the taxi drivers. Hotels will be happy to provide this information for you.
Hong Kong is a vibrant and energetic city comprised of Hong Kong Island, Kowloon, the New Territories, plus more than 260 outlying islands. I stayed on Hong Kong Island with its impressive skyline dominated by soaring glass buildings backed by luscious green peaks. I enjoyed the impressive views from Victoria Peak, overlooking the skyscrapers, harbour and Kowloon Peninsula. I also really enjoyed the city view from sea level, taking the famous Star Ferry between Hong Kong Island and Kowloon. Ferries were very frequent, quick and a bargain - a single ticket at the weekend was 34HKD.
Hong Kong Island is easy to navigate and I enjoyed myself with self-guided walking tours discovering traditional markets, high end stores, beaches, parks, laid back cafes and street traders hawking their wares.
Hong Kong has an astonishing choice of places to eat out to suit all tastes and budgets. There are countless restaurants and food stalls serving everything from Michelin star fine dining to the simplest of noodles. Make sure you sample Dim Sum (Chinese snacks in bamboo baskets) served with traditional Chinese tea.
Hong Kong combines a melting pot of cultures and stunning natural surroundings. It has a wide selection of fabulous hotels and is a great place to combine with contrasting beach and city destinations across Asia such as Thailand, Singapore, Malaysia, Indonesia, Philippines and mainland China.
I have a feeling that I won't be leaving it 18 years before I return again!