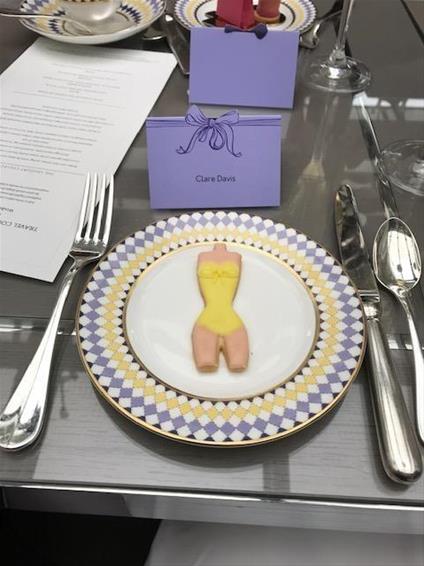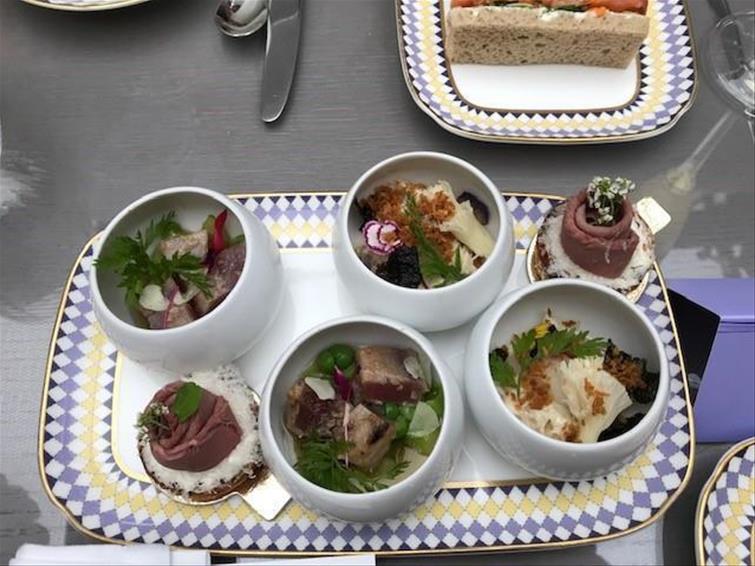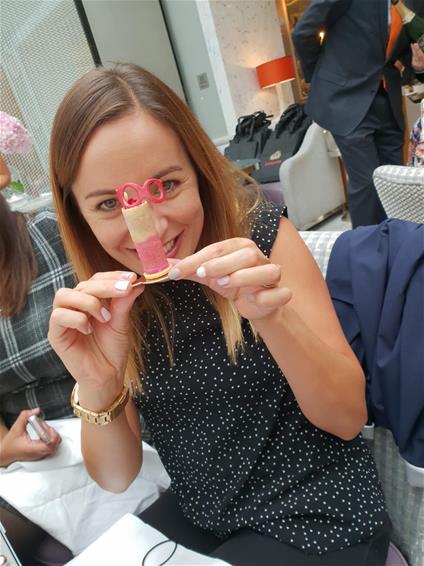 The Berkeley has been one of my favourite luxury hotels in London for a long time. I am lucky enough to have experienced Afternoon Tea at this stunning hotel a few years ago so when the opportunity came up to experience again, it was a no brainer!
The Berkeley is part of the Maybourne hotel group which also includes Claridge's and The Connaught in London. The Berkeley is located on the corner of Knightsbridge, walking distance from Harvey Nichols and Harrods, and overlooking Hyde Park. Having travelled up to London Victoria on the train, I jumped in a taxi with a fellow Travel Counsellor and we arrived within 10 minutes.
Upon arrival into The Berkeley, you walk into a stunning reception with two large Chesterfield chairs with a beautiful fresh flower display in between them. Afternoon Tea at The Berkeley is simply fabulous. It is served in the Collins Room and inspired by the fashion world. The menu of couture cakes receives a makeover every six months to mirror the latest fashion trends, designs and colours.
The Afternoon Tea is made up of a selection of finger sandwiches, savoury bites and the infamous couture cakes. A choice of loose teas is presented to you before it is served, and the waiting staff are more than happy to help you with your selection if you find this a little out of your comfort zone. I opted for White & Green's white peony, a mild tea which I found delicious. As you would expect from a 5* hotel, the staff are outstanding. They talk you through each course of the afternoon tea and are very accommodating with any additional needs.
I was not disappointed with my second helping of Afternoon Tea here and I will most definitely be visiting again. Perhaps I will take my husband the next time and allow him to treat me to a bottle of champagne to accompany it….