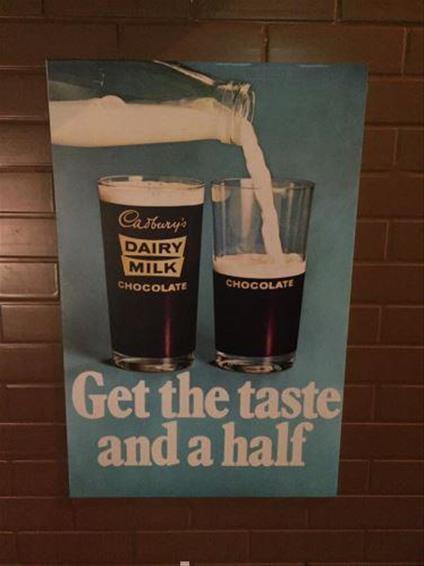 I have been wanting to take my children to Cadbury World for a little while now. With May half term sneaking up on us, my husband and I decided now was the time to do it and we decided not to tell the children! On the Saturday morning we managed to pack an overnight bag and get the car organised without any of them registering. As we bundled the children in to the car, all we told them was that we were going on an adventure.
After a long journey up the M40 we arrived at the Premier Inn Solihull in time for dinner. I had booked us into a family room which had a double bed, 2 singles and a travel cot for our 1 year old. There was still space around the beds to move about and my only concern was the fact we were all in 1 room for the night! I don't think that you can go wrong with a Premier Inn..! We ate dinner in the hotel's restaurant; the Premier Inn offer meal deals for both adult and children. My husband and I went for this however on hindsight we would have probably been better ordering a main meal each as the portions were generous and we certainly hadn't needed the starter! The children's meals were also a good size and we could have got away with our 3 and 1 year old sharing.
After a comfortable night at the Premier Inn, we filled our boots on the all you can eat breakfast. Kids eat free for this one and they all made the most of what was on offer! The children still didn't know where we were going and were buzzing from having a night in a hotel. Back into the car we all got and travelled the 20 minute journey to Cadbury World. My 11 year olds eyes almost popped out of her head when she realised where we were. Only days earlier she had been looking at the website and telling us that she would like to go there....result!
The attraction tickets were bookable through a preferred supplier and they had advised that we needed to book in for the tour and that it would take approximately 3.5 hours to see everything. We arrived for our tour (self-guided) at 10.30 and upon entering were handed 3 bars of chocolate each....15 in total!!!! The tour takes place in the original factory and takes you back to the discovery of the cocoa bean all the way through to John Cadbury selling cocoa and drinking chocolate and the building of the Cadbury empire. While you are doing the tour you walk past parts of the current factory where you can see in and see chocolate being wrapped, packed and boxed ready for shipping. You revisit old advertising, learn about how chocolate bars such as the crème egg are made, get to take a little ride on a Cadbury car ride and of course, get to taste some chocolate as you go.
After we finished the tour (which took us nearly 2 hours) we then had entrance included for the 4D ride. Queuing took much longer than the ride last however the children enjoyed the 4D experience. We also had a look around the Bourneville Museum which told you about the history of how Bourneville village was developed. There is a decent sized playground for the children to burn of some energy and we were lucky enough to enjoy the sunshine whilst they did this.
After a trip to the shop where there is more chocolate than you can dream of (!) we decided to leave. Overall we had spent about 5 hours there so a good day out. Cadbury World is within it's own grounds of which we didn't see purely as we wanted to hit the motorway before the traffic built up. If I were to go back I would book a hotel stay for the second night and take The Cadbury Trail around the grounds where you can see The Men's and Girl's Grounds, The Girl' Baths, the day Continuation School and much more.
If you are thinking of a trip to Cadbury World, please get in touch as I would love to help you arrange this short break!