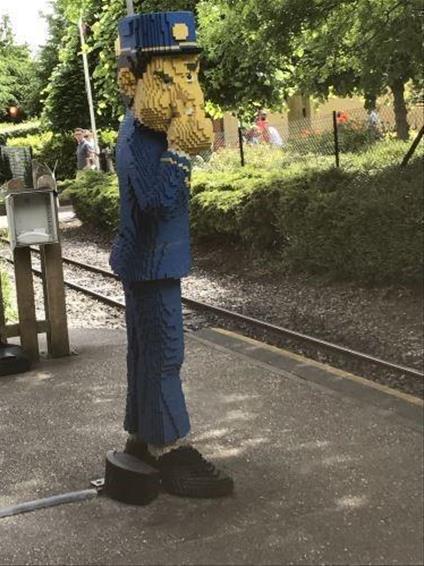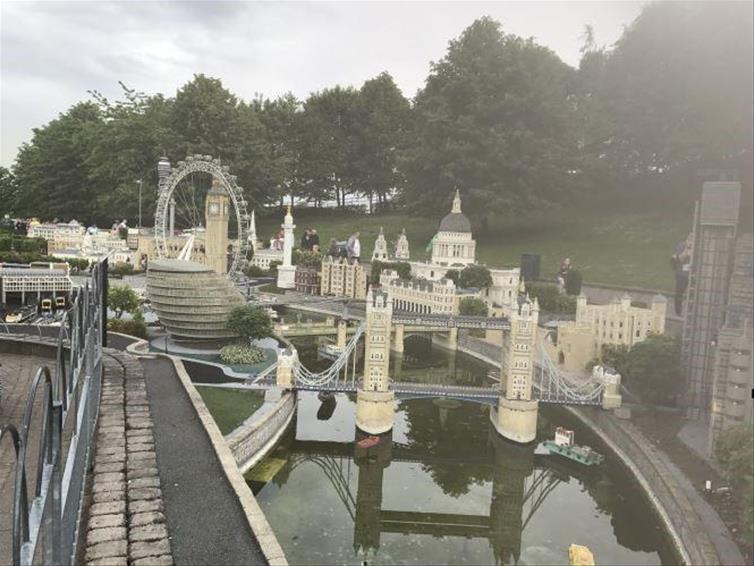 Legoland Windsor has been on my family's 'to do' list for several years now and this year, we finally booked it for our family adventure. We decided that we would book the 2-day park tickets and include an overnight hotel at the Hilton St Anne's Manor, Bracknell which is a 20-minute car journey from the park.
Travelling from Seaford to Windsor was quicker than I had expected and having set off from home by 8am, we were at the park for it opening at 10am. As we hadn't told our younger two where we were off too, their faces were a picture when we pulled off the main road and they took in the Legoland sign. My main concern prior to arriving was that my eldest daughter, who is now 12, may have been too big to enjoy the park however it quickly became apparent that I needn't have worried.
Having opted for the 2-day park tickets, we decided that we would spend the first day doing all rides with shorter queues and leave the park early to hit the hotel pool. With many of the smaller rides having queues of 20 minutes and under, our first day was jam packed with rides. I had brought a packed lunch for us for the first day and we timed this perfectly with sitting and watching a mini-pantomime in the Duplo Valley part of the park.
By half 3 we had managed to walk in a big loop around most of the park so we decided to leave and head to the hotel. The second part of the surprise for our girls and this didn't disappoint! Upon check-in, I was handed 3 goody bags for my children and our room was ready for us to check in to. I had booked a standard family room for the 5 of us and when we arrived, we were greeted with a generously sized room which had 2 double beds, a double sofa bed and still plenty of space for our 2-year-old to burn off steam! A quick change and we headed down to the indoor pool which had plenty of woggle floats for children. Over 8s can use the steam room, sauna and jacuzzi so my husband and I could take turns in enjoying these with the biggest while the two little ones got to swim. In the changing rooms, there was a hand operated dryer for your swimming stuff – ideal as we planned on letting the girls go in the splash park at Legoland the next day.
The Hilton St Anne's Manor is a 5-minute drive from the centre of Bracknell where there are various large chain restaurants along with some pubs to choose form for dinner. Dinner was available in the hotel however as a wedding was taking place there we decided to go out. We opted for Pizza Express as this is a firm family favourite!
The following morning, we got to fill our boots on the all you can eat buffet breakfast in the hotel before leaving for our second day of adventure. The breakfast had a good selection and was very tasty, so tasty that we ate so much we did not need lunch while we were in the park! Upon walking from the restaurant back to our room, we stopped for a quick play on the hotel's X Box, PlayStation and giant Connect4 and Dominoes – this hotel is really well equipped for families.
Day two saw us taking in more of the larger rides which inevitably meant queueing for longer. A parent-swap system is in place at Legoland; we all queued together, my 12 and 4-year-old got to go on the rides that my youngest was too small for with one parent and when they had gone round, we simply swapped over places on the ride and with the 2 year old and off they went again for a second round. I have never come across this before at theme parks and think it is a huge selling point. Not only did my older two get two goes in quick succession but they also got to experience rides with both parents – win win!
Overall, we had a great family adventure at Legoland and we are all keen to revisit it soon. A journey time of under 2 hours would make this a good day trip however for any first-timers, as we were, I think a 2-day ticket is the way forward.