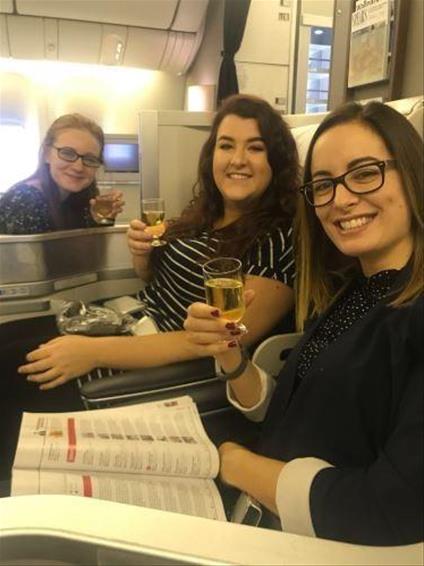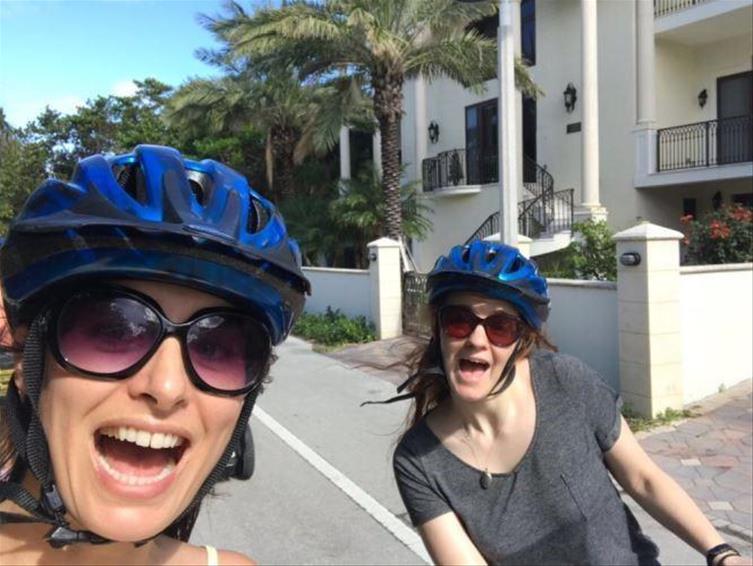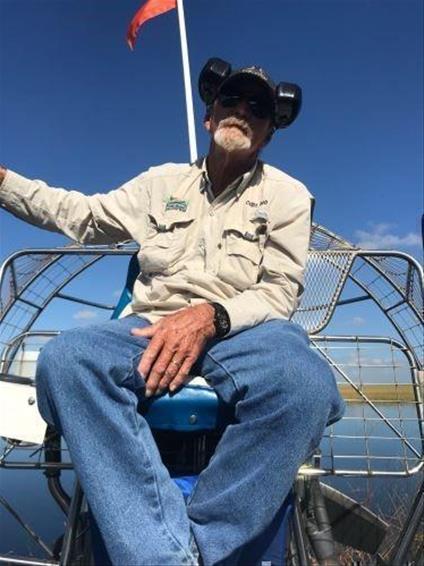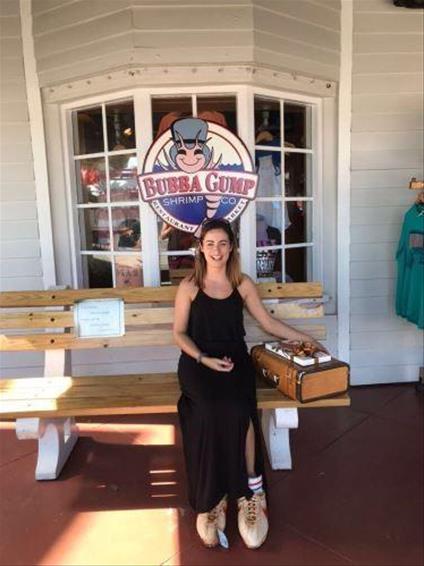 I was lucky enough to travel to Fort Lauderdale on a fam trip at the beginning of December. The trip was hosted by the Greater Fort Lauderdale Conventions and Visitors Bureau and I travelled with a representative from the company along with three other colleagues from different areas of the travel industry. In July this year, British Airways launched a new direct service from Gatwick and this trip was the first hosted to celebrate the route. With Miami a mere 30 miles away, this route is a great opportunity for Fort Lauderdale to compete as a beach destination with its closest neighbour.
After a comfortable nine-hour flight, where we were lucky enough to experience Club Class, we arrived into Fort Lauderdale. We were greeted by our driver and transferred the 15-minute drive to our new home for the next three nights, the Seminole Hard Rock Hotel and Casino. This 4* hotel is located approximately 15 minutes inland from the coast, but this should by no means distract from what is a fantastic resort complex. Perfectly situated from most attractions, this was a great base for us to get to know Fort Lauderdale better. With a couple of hours free between check in and dinner, we headed straight to the pool to catch the end of the day's sunshine and explore the outdoor facilities. Make sure you don't miss out on a relaxing soak in the hot tub followed by a fun slide down to the lagoon-style pool. While we found the entrance tricky to find to make our way up to the top of the mountain rocks, the effort put in was definitely worth it. Dinner was in our host hotel at their amazing Japanese restaurant, Kuro. This was my favourite meal from the whole trip and if you are lucky enough to go there, make sure you try the spicy tuna and corn kakiage!
Our first full day saw hotel inspections in the Hollywood beach area of Fort Lauderdale. Up until this point, I hadn't realised how Greater Fort Lauderdale was made up of smaller areas all feeding into the next one. We visited Hollywood Beach Marriott for breakfast which is at the quieter end of the beach. Within minutes of walking down Hollywood Broadwalk, you are in the thick of the hustle and bustle of this area. My highlight excursion of the trip was the Segway Tour which was hosted by Jon Rosen from Ultimate Florida Tours. We spent 2.5 hours segwaying all the way up to Dania Beach Pier, along the intracoastal dock and down the Hollywood Broadwalk. I was excited about this experience beforehand but having now had the chance to do this, I will be highly recommending this as a way of sightseeing wherever possible. We went from nervous newbies to pros in those couple of hours mastering full speed and no hands with numerous giggles along the way.
Tuesday evening saw us venturing into Fort Lauderdale where we visited the Riverside Hotel which is situated on the famous Las Olas boulevard. Dinner at Wild Sea is another 'must do' and I would suggest sitting outside where you can watch the world go by. We finished the evening with a wander along Las Olas before a drink at Yolo's, a highlight of the Fort Lauderdale nightlife scene.
A trip to the Everglades Recreation Park allowed me to feed my inner adrenalin junkie and get up close to a couple of alligators! When Captain Bob advised us of where the lifejackets were in case the boat sunk, my thoughts were more focused on what good that would do with alligators out there! That aside, Captain Bob was an exceptional host and his passion for the area and the 'gators shone through as he gave us our tour. Knowing where to go to hunt the 'gators out, we were all very excited (and slightly apprehensive due to the proximity) when we finally came across three alligators. I was shocked at how close these animals got to the boat but nevertheless, a trip that must be included when visiting this area.
Following our adrenalin fuelled morning, there was only one way to follow this up and that was with an afternoon spent abusing our credit cards at the second largest attraction in Florida, Sawgrass Mills shopping centre.
Our final evening saw us venturing to another great area of Fort Lauderdale, Gulfstream Park. Situated close to Hallandale Beach and the Fort Lauderdale/Miami border, Gulfstream Park is a small town built around a racetrack. We dined at Yard House, a traditional American sports bar, and had an amazing waiter who made perfectly suited suggestions from starters through to desert and drinks to match.
Upon checking out of the Hard Rock, we were transferred to the Fort Lauderdale Marriott Harbor Beach Resort, situated on its own private beach in the heart of Fort Lauderdale. A perfect setting for our last breakfast where we ate outside overlooking the ocean and even managed a spot of dolphin watching! From here, we had a two-minute car journey to the Jungle Queen where we took a 90-minute sightseeing cruise and got to truly understand why Fort Lauderdale is also known as the 'Venice of America'. If you visit Fort Lauderdale you must take this river cruise or use the water taxi, from here you will get to see where the rich and famous live, gasp at some mega yachts and really fall in love with this beautiful destination. Once we disembarked, we stopped at Bubba Gump's for our 'farewell lunch' and, in my opinion, when visiting Bubba Gump's, you have got to have shrimp!
Overall, this fam trip has completely opened my eyes to what Fort Lauderdale has to offer. I had not realised how close it lay to Miami and how different both cities are. With a direct service from Gatwick, beautiful beaches and plenty of great activities, Fort Lauderdale is much more than a stopover en-route to a cruise or a transfer to another destination – Fort Lauderdale is a beach destination in its own right. If you have not considered it before, pick up the phone to me today and discuss why you should be adding this to your list!