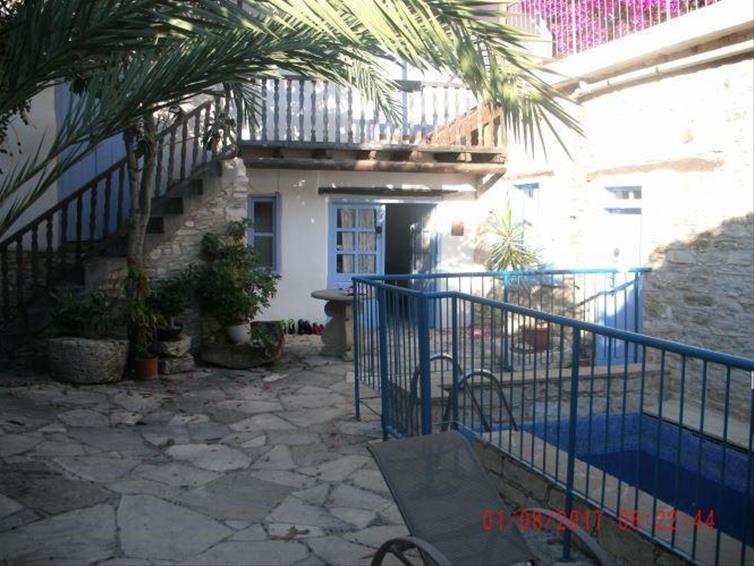 Our family holiday this year has been long overdue as we haven't been abroad altogether in over 3 years. Cyprus has always been a destination that I have wanted to visit but I have ventured elsewhere previously due to Cyprus being that little bit more expensive to get to. My father-in-law and his wife have been visiting the same village, Kalavasos, in Cyprus for over 20 years and we decided that it was finally the time that we travelled there with them to see what it was all about.
We flew with Norwegian Air to Larnaca, a first for the whole group (there were 10 of us travelling together in total) and we were on one of the first flights out of Gatwick. An extremely early start saw us leaving home at 1am for a 0535 flight. My learning of the day when we arrived at Gatwick is that the shops airside do close. As we were on one of the first flights, there were only a handful of coffee shops open when we came through, however the shops slowly started to open whilst we sat and enjoyed a well needed coffee. It was quite an experience seeing Gatwick so calm and quiet.
I had heard great things about Norwegian prior to travelling with them and they didn't disappoint; friendly staff offering a great service and complimentary Wi-Fi – great to occupy the children!
We had hired two cars for our duration and upon collecting them from Larnaca airport, we first headed to Tochni to collect the keys for our apartment and then on to Kalavasos. Kalavasos is a small, traditional Cypriot village with a population of approximately 700. The calm and peaceful setting was just what I needed for a relaxing holiday where we all switched off from our everyday life.
There is a main square in the village with a scattering of taverna's around which has a great atmosphere on an evening. Walk through here in the middle of the day and you will wonder where everybody is. A 5-minute walk to the one end of the village brings you to George's taverna, a favourite of our in-laws where we enjoyed several delicious traditional meals over the course of the week. The village has a small supermarket which is well stocked with all of your essentials and a 5-minute walk in the other direction will bring you to the village pool. There are no facilities here but as you are only minutes from your apartment this really wasn't an issue. Situated at the top of a number of steps, you have a beautiful view of the countryside and a very quiet place to spend the day. The day that we spent here there was no-one else there but us.
Governor's Beach is about a 15 minute car journey from the village and this is where we spent half of our week. The beach itself is two sunbeds wide therefore wherever we sat we were close to the water's edge and it meant that we could keep a close eye on our smaller children at all times. This beach has a continental shelf which again added to the safe feeling. The girls dipped in and out of the sea right in front of my sunbed without me having to worry too much! As much as the beach had this safe feeling to it, what let it down were a couple of things. The first one being that we were charged for the use of the sunbeds. I wouldn't normally complain but each day that we went, we needed to clean off the beds due to them being covered in the black sand off the beach. The second, and most upsetting thing, was that the beach was dirty. Bins were at reasonable intervals along the beach yet there was a lot of rubbish scattered around. Between us we cleaned up our area but this was a big let-down for the beach. This aside, if you hired a sun bed, you could use the toilet facilities of the Hotel Thalassa which is situated on the beach and has a lovely beach bar serving food.
At the half way mark of our holiday, we took a day trip to the Fassouri Waterpark located just outside of Limassol. This was about an hour's drive from Kalvasos so we set off early to ensure we arrived for the park opening. We enjoyed a brilliant, fun-filled day here with slides to accommodate all age ranges.
On the Sunday, after we visited my in-law's Greek friends (and the owners of George's taverna) we headed off to Maroni Beach. As it was a Sunday the beach was packed with locals. This beach was much smaller than Governor's and felt more like a cove with large rocks marking either side of the entrance into the sea. The beach area was narrower yet deeper than Governor's with about five rows of sun beds. As we arrived there towards midday, we were at the back of the beach making it difficult to keep an eye on the little one's whilst they were in the sea. Not a problem as I am very happy sitting on a rock with my feet in the water watching the world go by! There were toilet facilities here and a small kiosk selling food and drink. For more advanced swimmers, out in the bay was a platform that had many children jumping in and out of the sea. Had we had longer in Cyprus, I would have headed back to this beach again.
All too quickly, our week in the sun was coming to an end and as we reflected on the week I'd have to say the highlights for me were the peace and tranquillity of the village, the beef stifado at Tochni Tavern and snorkelling with turtles at Governor's Beach on our last day. Having seen and experienced for ourselves the beauty of this village and why my in-laws have returned time and time again, we will be back!