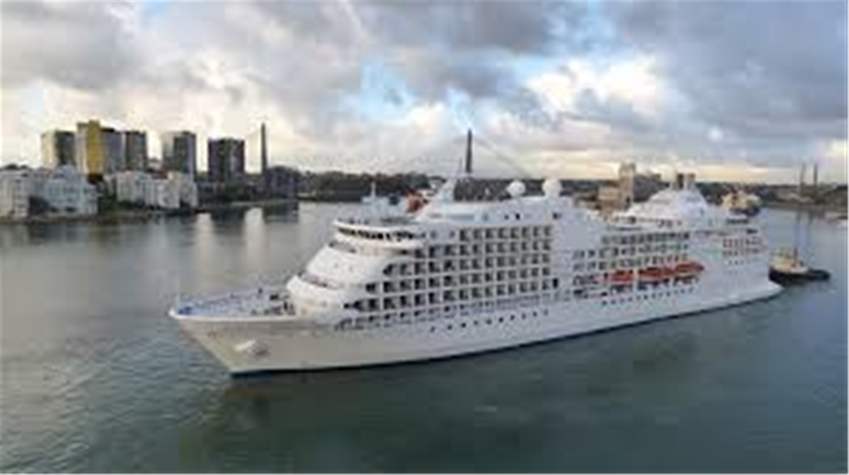 Thinking about making the leap from a mainstream mega-ship to a more intimate luxury vessel? Here's my favourite Luxury Cruise Lines
Regent Seven Seas Cruises® offer the MOST inclusive luxury experience. This is cruising as it was meant to be where everything is included; return flights and transfers, unlimited shore excursions, all fine dining and beverages, unlimited Wi-Fi and even gratuities and service charges - without exception, without compromise. Carrying 490-750 guests, their four perfectly sized, ultra-luxury, all-suite, all-balcony* ships offer spectacular gourmet restaurants and with an enviable staff-to-guest ratio that makes queuing and waiting a thing of the past, there's no better way to experience luxury travel. With Regent Seven Seas Cruises® your customers really can have it all.
Silversea Cruises focus on the truly upmarket, luxurious end of cruising. The ships of the Silversea cruise line are purpose-built to meet and indeed exceed the demands of luxury clients. Silversea cruises are among the very best, as has been reflected in the numerous prestigious awards the line has received over the past several years. While most cruise ships keep getting bigger and bigger, there is something uniquely satisfying about the smaller ships. The intimacy, the close-knit camaraderie, and the excitement of exploring secluded, rarely seen harbours are where true adventure lies. That is why Silversea Cruises continue to sail against the trends with intimate boutique ships that offer a meaningful and life-enriching travel experience for their guests. Distinct among luxury cruise lines, Silversea personalises a variety of "big-ship" activities with small-ship ambience. Choose to join the daily happenings or decide to do nothing at all. All suites have ocean views, and most include a private teak veranda. Regardless of the ship or suite category, all guests will be pampered with the personalised services of an attentive butler.
Cruising with Seabourn is unlike any other form of travel. The experience is luxurious, yet relaxed... elegant, yet casual... sumptuous, yet understated. These intimate ships, each accommodating no more than 600 guests, are the perfect blend of glamorous elegance, impeccable service, exquisite cuisine and highly personalised worldwide destination experiences, earning Seabourn some of the most coveted awards in travel. In May 2018, a 5th ship, Seabourn Ovation arrived, crowning a fleet that is already the newest, most modern and most acclaimed in ultraluxury. From the luxury of all suite accommodations to complimentary fine wines and spirits, and a no tipping policy, Seabourn exemplifies the definition of travelling well.
Celebrity Cruises fleet of elegant, modern ships combines relaxing accommodation, award-winning cuisine and outstanding service - taking your customers to the world's top cruise destinations in unparalleled style. Celebrity Cruises offer voyages to worldwide destinations including Alaska, the Caribbean, Australia and the Far East. They also sail directly from the UK to Europe and the Mediterranean during the summer months. Celebrity's five stunning Solstice Class ships have taken Celebrity Cruises brand of modern luxury to extraordinary new heights and have been lauded as 'a new benchmark in cruise ship design' by the International Interior Design Association. Each Solstice Class ship features a host of innovations and attractions, from the ice-frosted Martini Bar to the rejuvenating AquaSpa by Elemis® and the top-deck Lawn Club - a half-acre of freshly manicured real grass. Celebrity's Millennium Class ships have recently undergone a $140 million revitalization, taking them to the same superlative standard.
Discerning travellers choose Crystal cruises. From the moment you step on board, and friendly smiles welcome you to your home upon the sea, you'll find that the difference is in the details. Experience life on board Crystal Cruises and two of the world's most luxurious cruise liners with the award-winning Crystal Serenity and Crystal Symphony. Consistently recognised as one of the world's leading luxury cruise lines, Crystal Cruises offer lavishly appointed stateroom and suite accommodation, delightful cuisine from around the world and friendly, attentive service. It's the little details that make the difference - and with Crystal Cruises, singular attention is paid to every aspect of a customers holiday.
The Cunard Line has carried guests on voyages around the world in unparalleled style for over 170 years. Cunard cruises offer traditional British elegance, gourmet cuisine and luxurious accommodation, all enhanced by their renowned White Star Service. Queen Elizabeth and Queen Victoria offer voyages direct from Southampton to a variety of destinations including Northern Europe, the Mediterranean, Canary Islands, Asia and Australia while Cunard Line's magnificent flagship Queen Mary 2 remains the only cruise liner to still operate regular Transatlantic voyages between Southampton and New York.
Azamara Club Cruises exemplifies destination cruising at its finest, with two elegant and intimate ships offering voyages to some of the world's most enchanting locales. Azamara Club Cruises will take your customers to the more off-the-beaten-track destinations, with more overnight stays in port and more time to explore and experience the local culture and hidden treasures, far from the hustle and bustle of the tourist hotspots and in the company of knowledgeable experts. Once in a lifetime experiences are a key feature of Azamara Club Cruises. Your customers will be immersed in the sophisticated luxury and comfortably relaxed atmosphere on board, as they visit inspired destinations across the globe. No matter where in the world, your customers will feel at home on an Azamara ship, thanks to the hand-crafted ambience and personalised service that are the cruise line's hallmark.