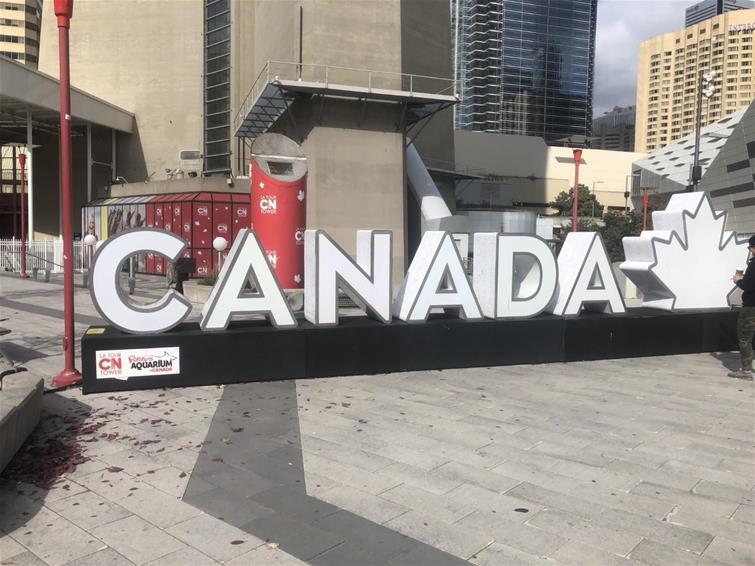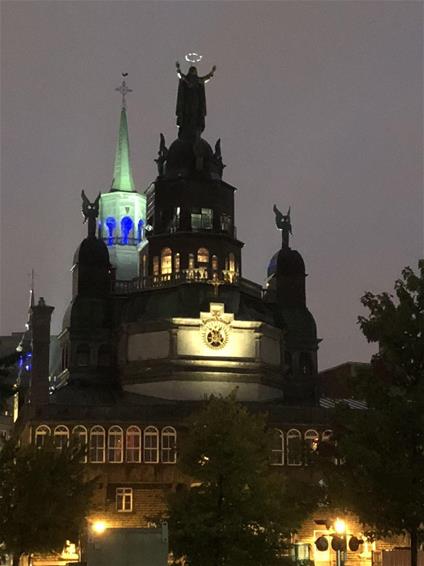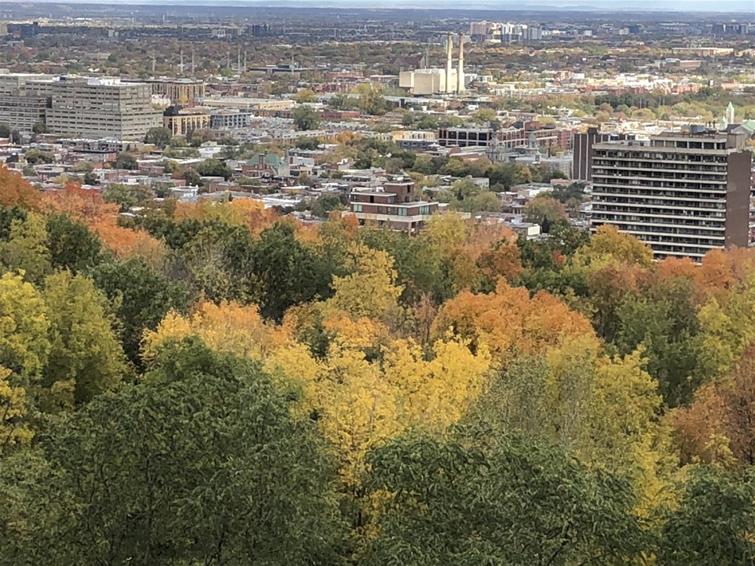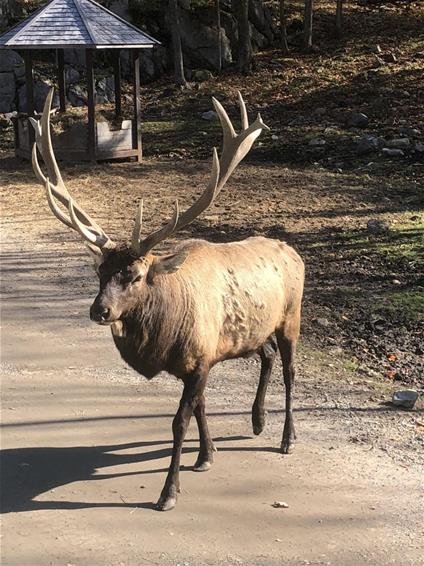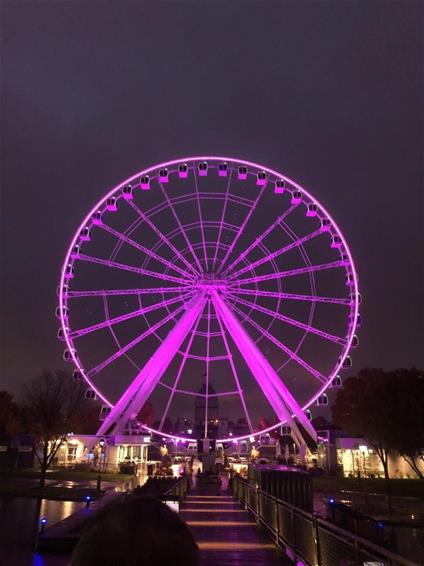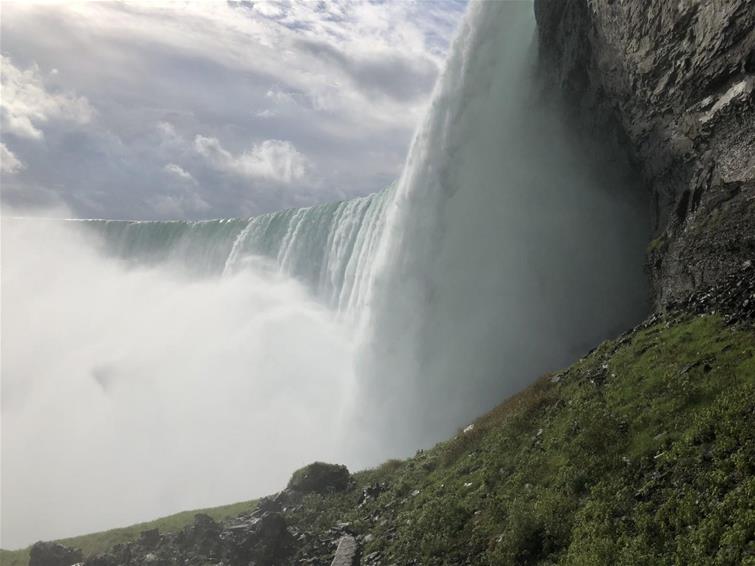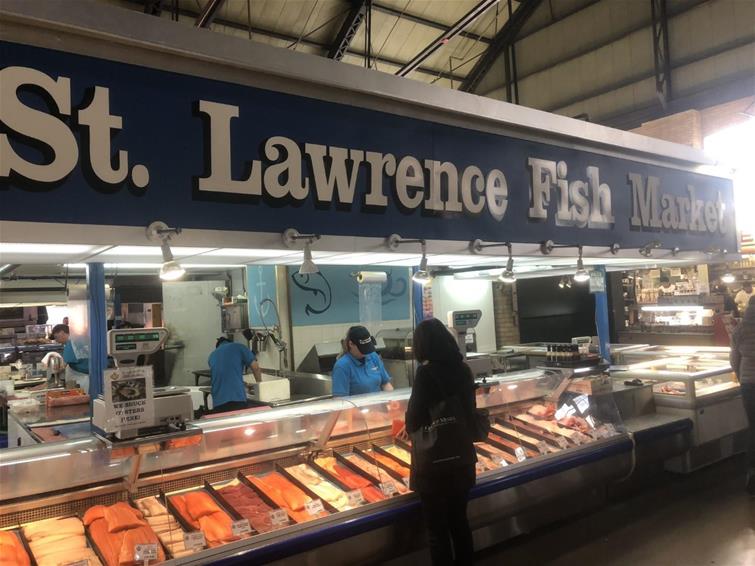 I had the opportunity recently to visit Canada, specifically Ontario and Quebec, to experience this amazing country first hand. And it really didn't disappoint!
The itinerary ahead was packed, spending 1 night each in Niagara Falls, Toronto, Ottawa, Gatineau-Ottawa, Vaudreuil-Dorion and Montreal. We were met at Toronto Airport and whisked away for the hour and a half car journey to Niagara Falls for our overnight stay at the Sheraton on the Falls Hotel where we had Falls View rooms (an absolute must, views are stunning day and night)
After a short walk around the Falls to take in the atmosphere, noise and sheer enormity of this wonderful attraction we had dinner at Element on the Falls restaurant located inside of the Table Rock Complex. Each evening at dusk, Niagara Falls is transformed into an incredible, multi-coloured masterpiece and I got the opportunity to change these at the Illumination Tower next to Queen Victoria Place, not a well-known attraction but good fun and adds to the magic of the trip.
Our first full day in Canada was amazing and filled with so many wonderful memories. Starting with breakfast at Doc Mulligans next to the Best Western Cairn Croft, its reputation goes before it and claims to serve the best breakfast in Niagara (it was pretty good to fair!) First up after breakfast was the Journey Behind the Falls experience were the sound is like thunder and the sight is awe-inspiring (and you get very wet, use the ponchos provided) after drying off it was time to get up close and personal with the Falls from the front and Hornblower Niagara Cruises provide this. A 30-minute boat tour of the great gorge, American Falls, Bridal Veil Falls and you really do get up close to the thundering water, awesome power and amazing mist of the mighty Horseshoe Falls. (again, the ponchos are a must).
Lunch today was at The Keg Steakhouse & Bar, based in the Embassy Suites and providing more stunning views of the Falls (I recommend the Prime Rib – delicious). If seeing the Falls from behind, upfront and personal wasn't enough the other alternative is from above and Niagara Helicopters offer this stunning experience. The flight lasts approx. 10 minutes and is another memory of a fantastic day I'll never forget. Niagara Falls is beautiful and if you're visiting Toronto then take a night or two out of your itinerary to visit this amazing place.
Overnight was spent at the Fairmont Royal York in Toronto, perfect location in the city, opposite Union Station. This landmark hotel is perfect for downtown shopping, entertainment and sightseeing.
An exciting, modern destination and a gateway to Canada, Toronto is where the excitement is! It's Canada's largest city, most visited destination, where people come for big ticket events. It's the country's entertainment and cultural centre, with the most restaurants, music, culture, festivals, and sports. And the CN Tower remains the thrilling architectural marvel at the heart of it all! Diverse, progressive, and innovative, Toronto is modern Canada at its best. People from around the world call Toronto home, bringing with them new ways of thinking, seeing and experiencing the world. So, it's no surprise that Toronto is also one of the most progressive and innovative cities in the world.
Take in St. Lawrence Market, one of the world's great markets. And a visit to the Distillery Historic District, a neighbourhood that's a national historic site, a favourite destination for locals and tourists and contains numerous cafes, restaurants and shops.
No visit to Toronto is complete without going up the CN Tower. Defining the Toronto skyline, the CN Tower is Canada's most recognizable and celebrated icon - must see for anyone visiting Toronto. Spectacular views from floor-to-ceiling panoramic window walls, a world-famous glass floor, SkyPod and glass fronted elevators with glass floor panels and EdgeWalk is the CN Tower's most thrilling attraction in its history, and the first of its kind in North America. It is the world's highest full circle hands-free walk on a 5 ft (1.5 m) wide ledge encircling the top of the Tower's main pod, 356m/1168ft (116 storeys) above the ground.
Next door to the CN Tower is Toronto's newest iconic attraction, Ripley's Aquarium of Canada. Immerse yourself in a world of 15,000 aquatic animals and discover your own underwater adventure. Ripley's Aquarium of Canada features North America's longest underwater viewing tunnel, more than 5.7 million litres of water and over 100 interactive opportunities including three touch pools featuring horseshoe crabs, sharks, and rays. This awe-inspiring attraction consists of nine carefully curated galleries showcasing a cross-section of saltwater and freshwater environments from around the world.
Tonight, we head to Ottawa for an overnight stay at the Ottawa Marriott. We took the Via Rail service from Toronto, a gentle 5-hour train journey with meals and refreshment included in the First-Class service. Very comfortable, it's a great way to relax and unwind and see the Canadian countryside.
The next day we took advantage of a local city tour provided by See Our City Services who provide number of services that welcome visitors to Canada's capital! These services include step-on guides for city tours, historical walking tours, customized sightseeing tours, meet and greet services and destination representatives for the delivery of single and multi-day itineraries. See Our City Tour Services takes pride in delivering high-quality services by showcasing the city's landmarks and presenting the history, culture and tradition that make Ottawa so unique.
Canada is all about nature. The beautiful vistas and wildlife you expect to see, and a visit to the Canadian Museum of Nature is perfect. Just minutes from Parliament Hill, the Museum features world class galleries: See iconic mammals, Canada's original collection of dinosaur fossils; an enormous blue whale skeleton; and a new Arctic Gallery that opened June 2017.
Also, worth a visit is the Canadian Museum of History. You can discover the Canadian Museum of History's new signature exhibition, the Canadian History Hall. Occupying more than 40,000 square feet, the Hall traces Canada's history from the dawn of human habitation to the present day. Through authentic artefacts and fascinating stories, come face to face with the events, movements and personalities that have shaped this country.