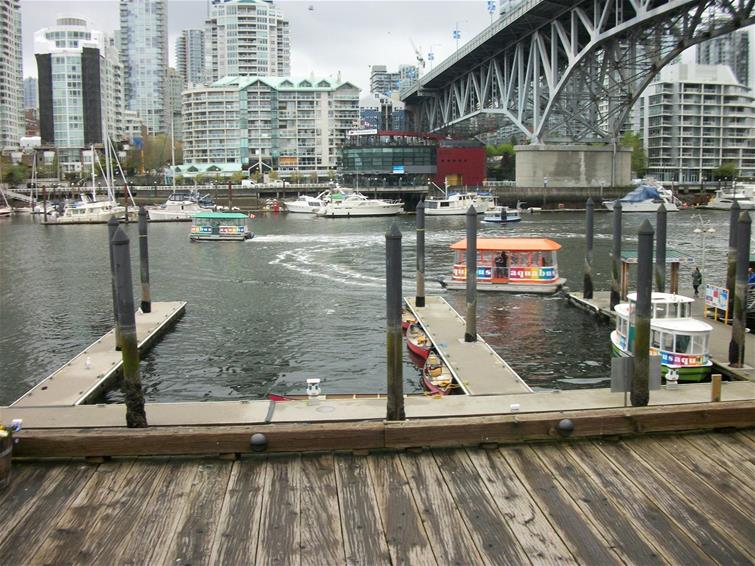 Vancouver is one of my favourite cities with its scenic views, mild climate, and friendly people. Vancouver is both a popular tourist attraction and one of the best places to live. Here are some of my favourite things to do in Vancouver.
First a visit to Cartems (534 West Pender) for the best donuts on the west coast, made fresh every day, great with your morning coffee. Try a London fog donut, one of my favourites, but get there early as they can and do sell out. If you are wanting a sweet treat later in the day calling ahead is a good idea.
Head down to Gastown the oldest part of Vancouver and the first downtown core. Check out Gastown steam clock on the corner of Cambie and Water Street built in 1977 the Clock appears on the cover of the Nickelback album Here and Now and is also featured in a scene from the 1991 Chuck Norris film The Hitman.
Granville Island is next for the public market, featuring a farmers' market, day vendors, and artists offering local Vancouver goods. It's a great place to have lunch and chill out, it is also home to Canada's first microbrewery, Granville Island brewing, which opened in 1984 pop in for some great beer.
Stanley Park is a massive 405–hectare public park, Vancouver's popular and wild backyard. Head here in the morning and expect to spend a few hours enjoying the zoo, train, swimming pools, beaches, historical landmarks and aquarium. It was named after Lord Stanley, 16th Earl of Derby, a British politician who had recently been appointed Governor General. A great place to walk, jog, run, have a picnic or sit down and watch a sun set.
Canada Place a building on the waterfront of Vancouver. It is the home of the Vancouver Convention Centre, the Pan Pacific Vancouver Hotel, Vancouver's World Trade Centre, and the virtual flight ride FlyOver Canada. The building's exterior is covered by fabric roofs that look like sails. It is also the main cruise ship terminal for the region, where you can cruise to Alaska.
Flyover Canada a must while visiting Vancouver, I did it at Halloween it was a great experience. Breath-taking views and great simulation with a little twist as it was Halloween. The experience was realistic and thrilling at the same time. Only thing it is a bit short, otherwise a great experience that I would do again.
There is so much to do in Vancouver Capilano Suspension Bridge, Robson St, for great shopping, Gondola ride up Grouse Mountain with its unparalleled views and have a meal at the Observatory restaurant.
If you are doing an Alaska cruise or getting on the Rocky Mountaineer give yourself a couple of days in this great city and find out why it is in my top 5 cities to visit.
Top tip: when you are leaving Vancouver don't get a taxi to the airport take the Sky Train, a light rapid transit system, like our Docklands light railway only better. It will take 30 minutes from downtown Vancouver to the Airport and only cost $5. And it is an experience in itself.