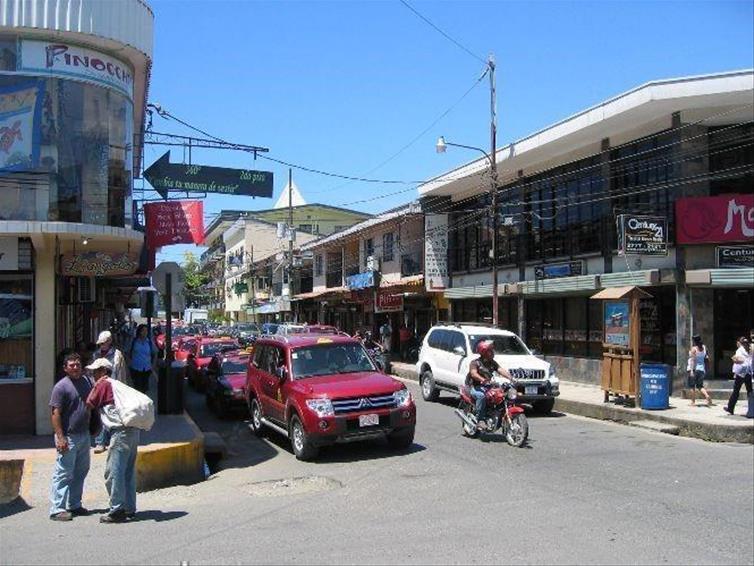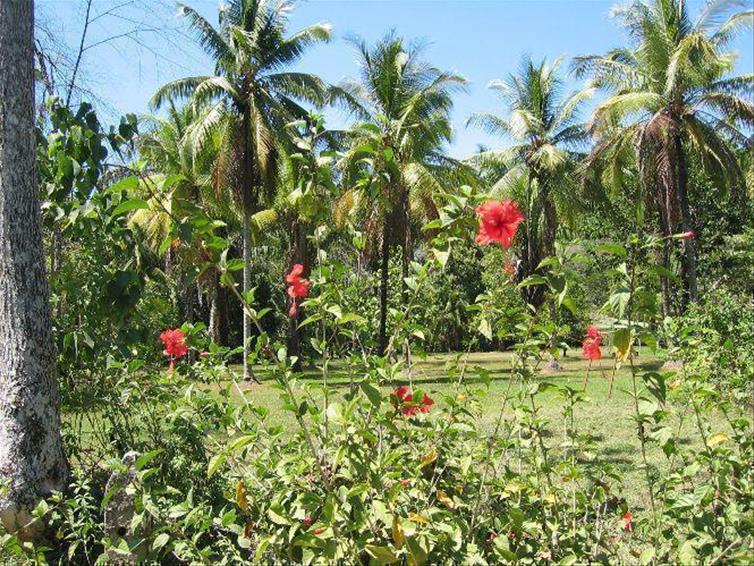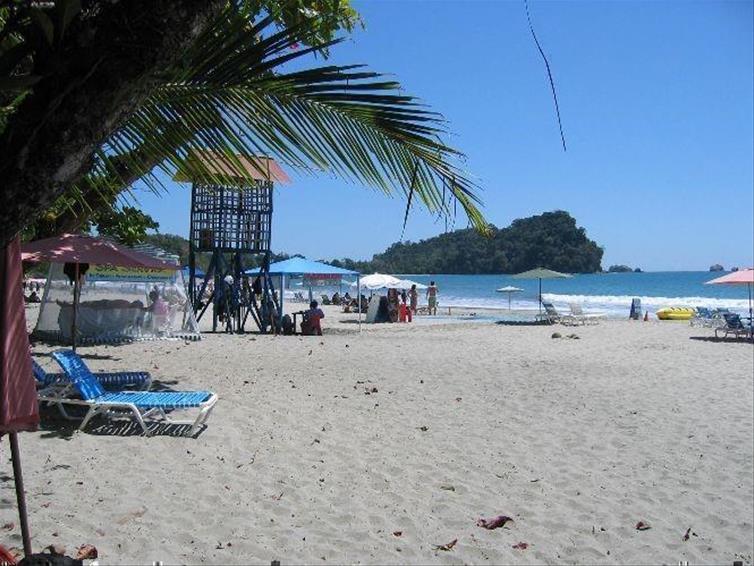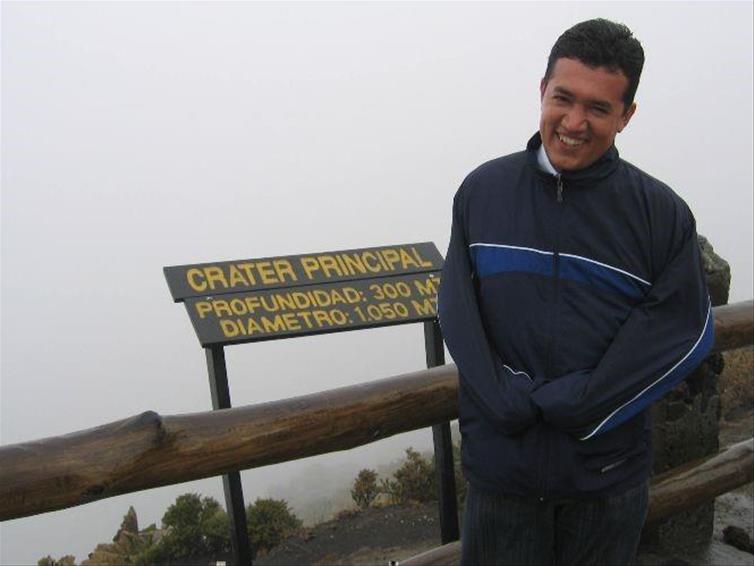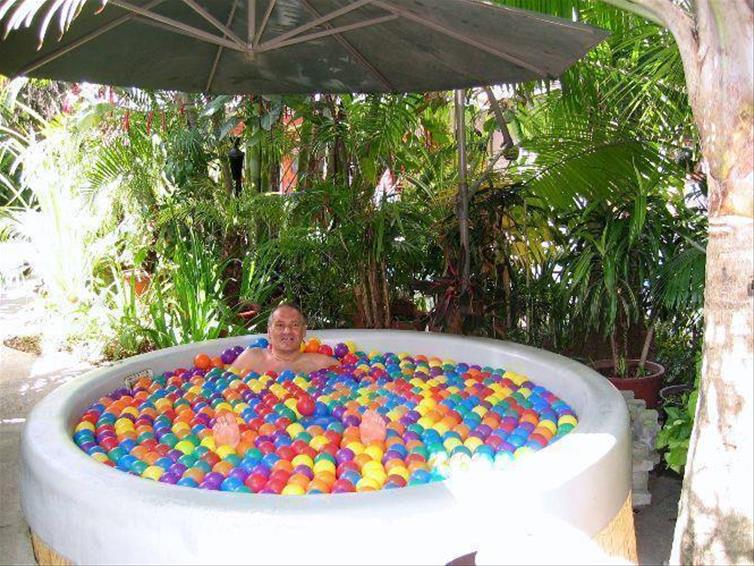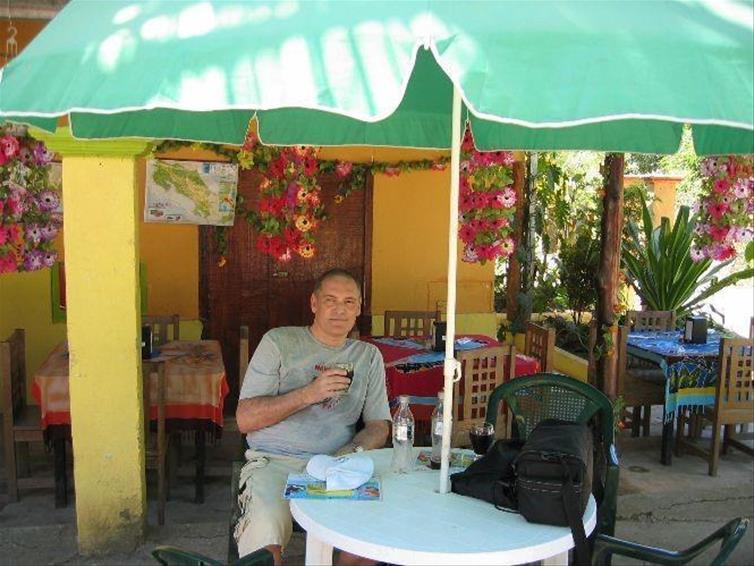 Costa Rica has some beautiful beaches with five star hotels but this amazing little country has so much more to offer.
Considered one of the most bio-diverse regions in the world, Costa Rica is divided in 20 natural parks, 8 biological reserves, and a series of protected areas that captivate ecotourism lovers. The variety of activities includes horseback riding, hiking mountainous paths in the cloud forests, and guided bird-watching tours.
We arrived at bustling San Jose airport and took a short taxi ride to a little café close by. This was the pick-up point for the minibus transfer I'd booked to Quepos, a sleepy little town on the Pacific coast.
Although it's possible to fly to Quepos from San Jose, only small light aircraft are used with a very limited baggage allowance. We decided that the bus was a more practical option. It was a good decision. The journey takes about three hours through some beautiful scenery, with a break. The minibuses are air conditioned and very comfortable.
Quepos sits at the edge of Manuel Antonio national park. There are a few nice hotels in the town but we opted to stay in the park itself. I'd pre-booked a lovely little family run hotel, which was just perfect. Our room was simply furnished but clean and very comfortable. They had a small pool and an open air breakfast area.
It was lovely to sit there watching the exotically coloured birds in the trees and one morning we even saw a sloth lazing in a tree just above us! Most mornings, a family of small monkeys would arrive and sit and wait for us to feed them bananas. They seemed almost tame and would gently take the piece of banana from your hand. It was such a magical experience. The beach is lovely in the park. It's really not 'touristy' at all, except for locals. Along the front, there are quite a few shops selling the usual beach bric a brac and a couple of bars and restaurants.
Manuel Antonio is the home of sloths, iguanas, the rare and adorable squirrel monkeys and millions of colourful little crabs. And the trail that winds around Punta Catedral affords some spectacular views.
On day ten, our Interbus transfer picked us up punctually in the morning from our hotel to take us back to San Jose. We had decided to spend the last few days of our holiday here and I'd booked a lovely little resort hotel just on the edge of the city but only a short taxi ride to the centre.
San Jose is a typical Latin American city. It would be hard to describe it as a beautiful city but it is vibrant and colourful with lots of markets, shops and cafes. You have to try one of the many coffee houses who serve the most delicious local blends. It's a good base for excursions into the Central Area.
We made friends with a local taxi driver, Miguel, who was attached to the hotel. He took us on a day trip to Mount Irazu, which was quite exciting as I'd never been up an active volcano before! It's the tallest volcano in the country, reaching upwards of 11,260 ft (3,432 m), and has several active craters. Unfortunately, it was quite cloudy at the top and you couldn't see down into the crater but I can still say I stood at the edge of it!
We also visited the town of Cartago, close by. Here is the Basilica de Nuestra Señora de los Ángeles. The massive grey and white Byzantine church is home to Black Madonna (La Negrita), Costa Rica's patron saint, who is honoured by a stunning spiritual procession each August. Pilgrims from all over Central America visit this sacred site to pay homage and receive La Negrita's miraculous healing powers.
Soon it was time to fly home. This was definitely one of the nicest holidays I've had. Costa Rica is definitely a destination I will be able to recommend. It's so important to plan your trip properly beforehand to get the best out of it. It's so easy to miss so much if you don't.
I'm always happy to talk to my clients about the places I've personally visited. I want them to have a great holiday and I can give lots of information and tips. I love my job and I want my clients to return to me. If they're happy, so am I!