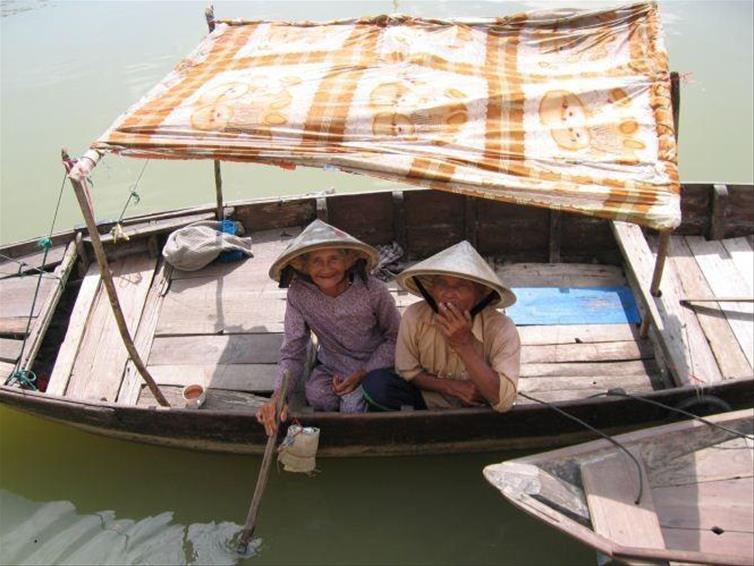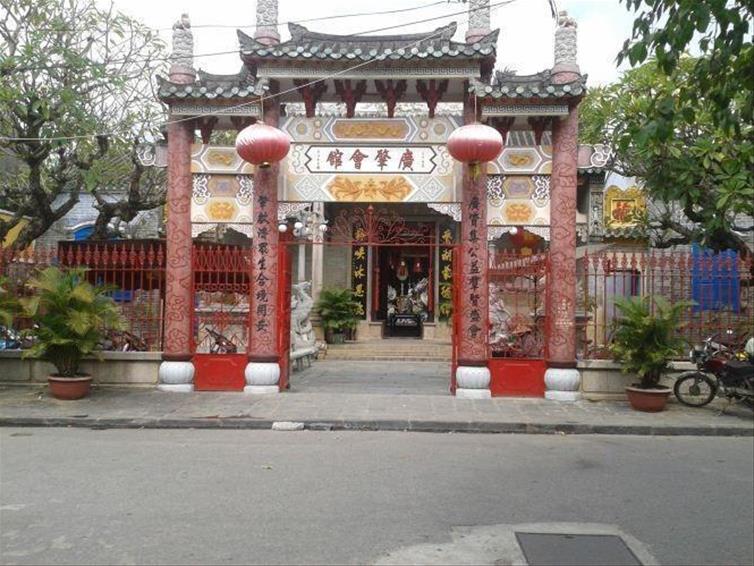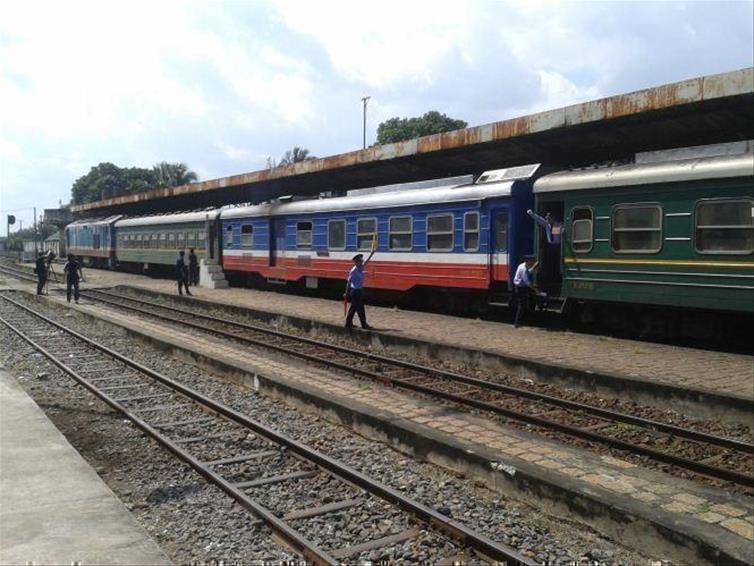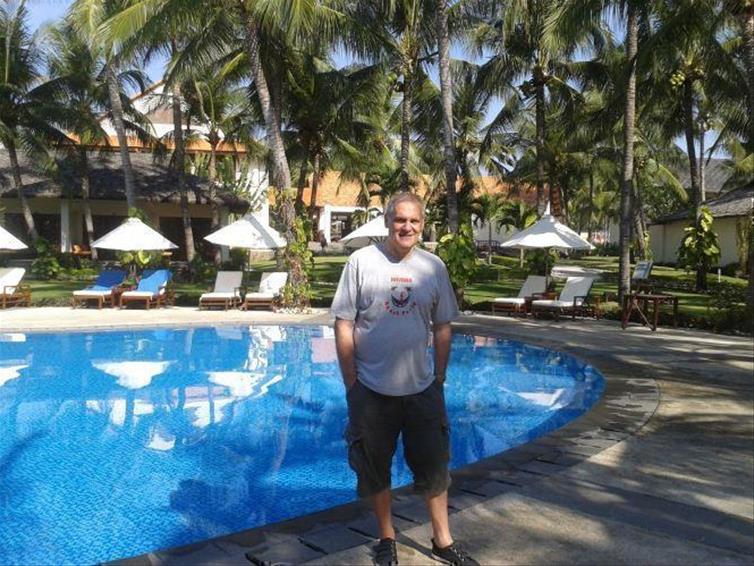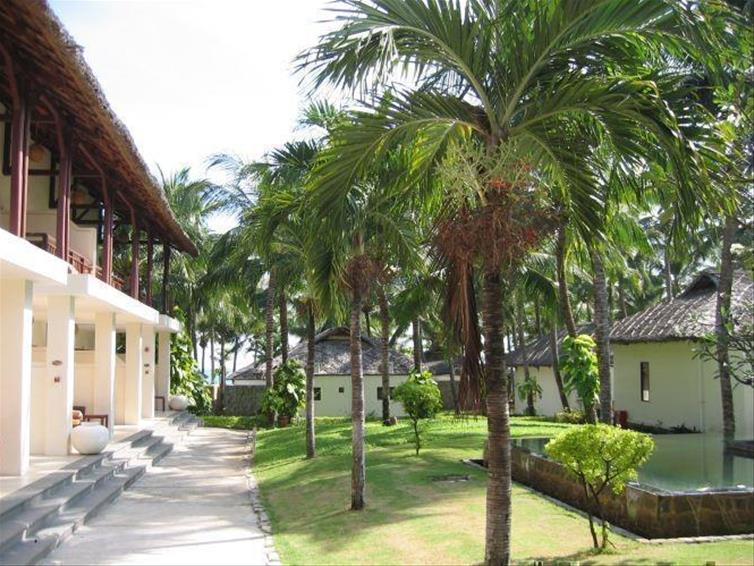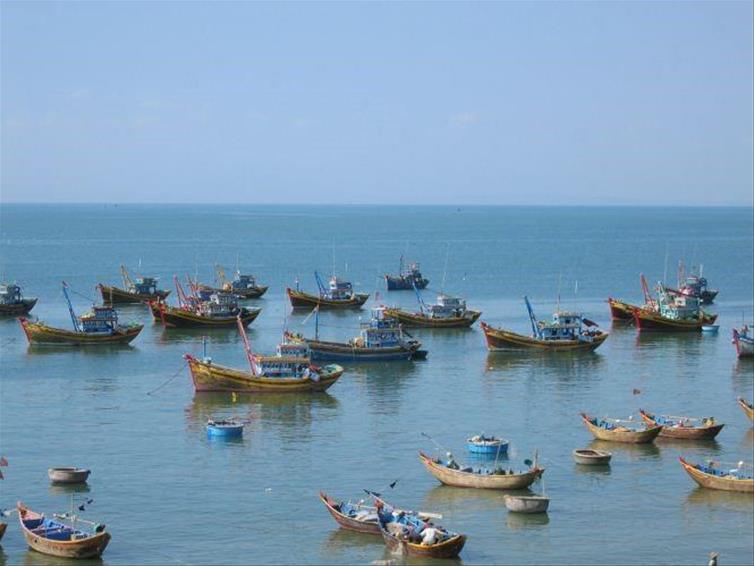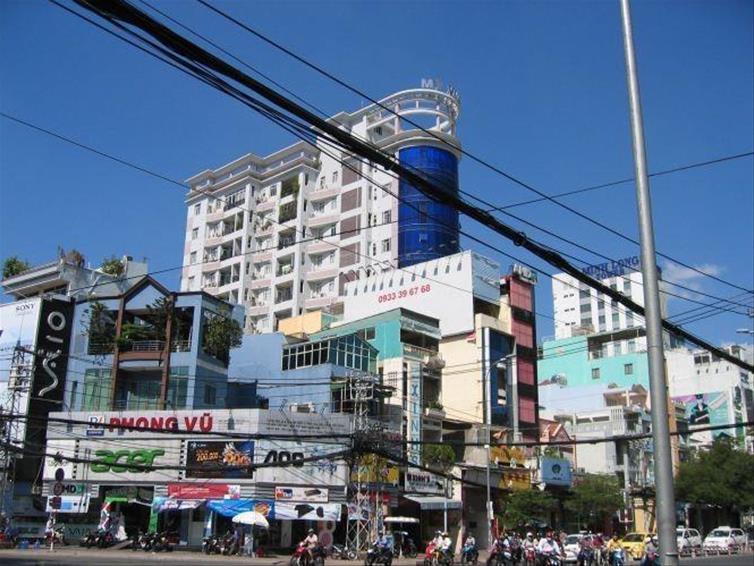 We arrived at Hanoi airport right on time, after a very comfortable flight with Vietnam Airlines. Our hotel was a small, family-run hotel down a back street but perfectly situated. Very close to the Old Town and Hoan Kiem Lake, it was very clean and comfortable and the staff just couldn't do enough for us.
Hoam Kiem is the 'hub' of the city. From there, it's very easy to visit the main places of interest such as the Ho Chi Minh museum and his Mausoleum. We took one of the little tourist cars, which leave from the side of the lake. They trundle around the Old Town for half an hour or an hour and are inexpensive. It's a great way to get a feel of the place without too much effort!
After Hanoi, we headed south to Hoi-An for another three nights, where we stayed at the Hoi-An Pacific Hotel. We flew from Hanoi to Da Nang airport, about 20 minutes in a taxi from Hoi-An. The service on Vietnam Airlines was very good and the flight was on time. The taxi only cost us about US$15.
Our first full day in Hoi-An was spent looking around the town. Hoi-An is recognised as a World Heritage Site by UNESCO. It's very pretty and it's fascinating to wander around looking at the ancient buildings, which have been perfectly preserved. There are lots of shops and some lovely restaurants where you can try the local cuisine.
On the second day, we decided to take an excursion. Vietnam is now a modern, thriving nation with lots of modern development and excellent new tourist developments. Nevertheless, there are still reminders everywhere of its tragic recent history. It wouldn't appeal to everyone but because of my interest in the history of the Vietnam War, we decided to pay a visit to My Lai, the village where a dreadful massacre took place. This can easily be done on a day trip from Hoi-An. The village is now preserved as a memorial with a museum. It's very well-kept and peaceful. All I can say is that I found it a very moving experience and for me, well-worth the visit. Something I will remember for a long time.
So after Hoi-An, it was time for a rest! We just wanted a lazy week on a beach and headed further south to the resort of Mui Ne, on the coast, just about 3 hours' drive northwards from Ho Chi Minh City. The choice was either to fly down to Ho Chi Minh and take a transfer to Mui Ne or alternatively to travel by rail! We decided on the latter. We boarded our train at Da Nang for the 14 hour overnight journey to Binh Thuan. This is the closest railway station to Mui Ne, just a short taxi ride away. This journey is definitely more suited for the backpacker type of traveller! Booking a 'soft-sleeper' berth is as good as it gets – but very basic and not for the faint-hearted!
Nevertheless, we arrived in Mui Ne and at our hotel, the Blue Ocean Resort. We were so pleased that we had decided to stay here, it was blissful! Everything was perfect for us. The hotel is on the best stretch of beach and the rooms and the quality of service was really good. Mui Ne is a smallish resort but with lots of shops, cafes and restaurants.
Finally, although there are much cheaper air-conditioned tourist buses, we negotiated a very reasonable rate for a taxi to our hotel in Ho Chi Minh City. There's such a lot to see in HCM. It's much more modern that Hanoi. You could almost imagine yourself in Bangkok or Hong Kong. There's lots of hustle and bustle, markets, modern hotels and shopping malls.
We visited the War Museum, where there are helicopters, tanks and airplanes on display which were captured in the war. It's fascinating for those with an interest. The best part of our stay in HCM was a mad short tour of the city in a 'cyclo'. This is a rickshaw-type vehicle with a man peddling a bicycle at the front! Quite a hair-raising experience amongst the teeming city traffic but lots of fun! Be sure to negotiate the price before getting in!
Soon it was time to head for home and we had to say goodbye to Vietnam. This will definitely go down as one of the best holidays I've had and I'd love to return someday!