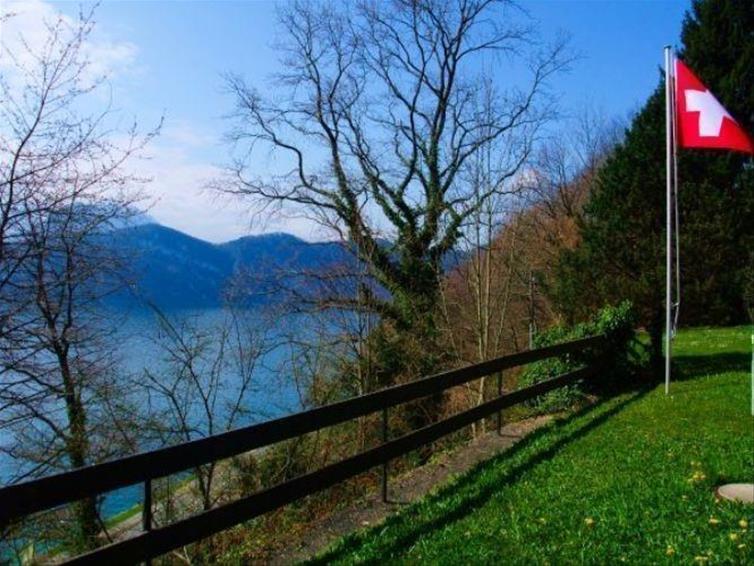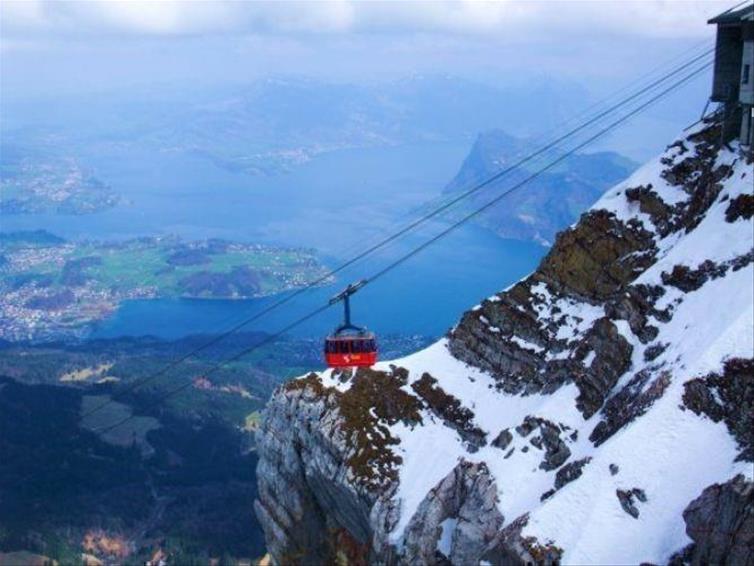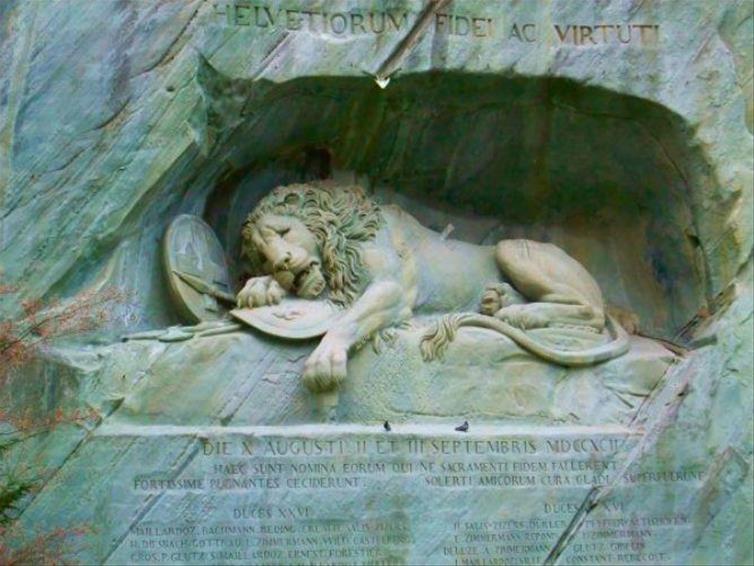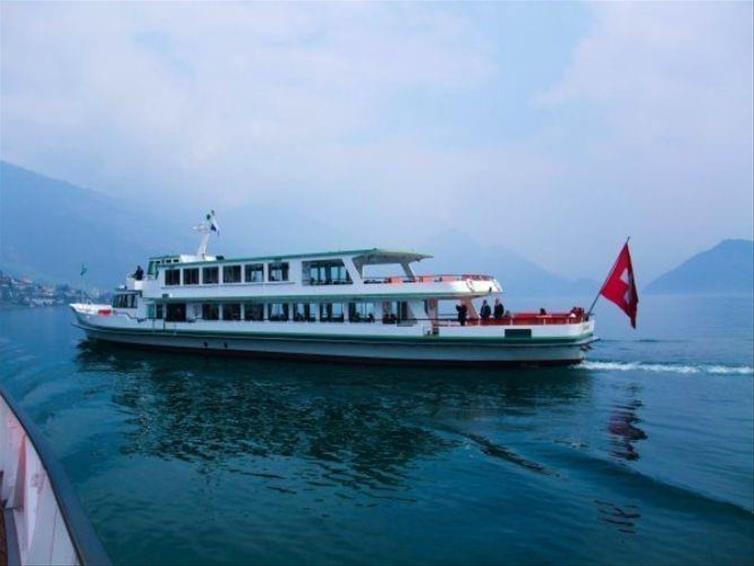 Swiss Chalet Holiday Overlooking Lake Luzern – April 2010
As my husband (Simon) was brought up in Switzerland as a child, we have always talked about visiting Switzerland to show our daughter where her father lived and for Simon to relive past memories.
Simon used to live on outskirts of Zurich, but for our holiday we decided that we wanted to be located somewhere picturesque to experience the true beauty of Switzerland, so we rented a beautiful 3 bedroom chalet with panoramic views overlooking Lake Luzern (about a 45 minute drive from Zurich).
As the chalet was self catering, we decided to take our car so we could easily transport everything we needed. We took the ferry from Dover across to Calais and drove four and a half hours to St Avold in France, close to the German border where we booked a Campanile Hotel for an overnight stay.
At 9am the next morning, suitably refreshed we set off for Switzerland via Strasbourg and Basel travelling on the E25, arriving in Luzern just before 1pm. We had to stop just before the border and buy a compulsory Vignette (Swiss Road Tax sticker) for CHF40 (~ £26 in 2010) to display on our windscreen before entering Switzerland.
The chalet was wonderful (just like in the photos) in an elevated position and had amazing views of the lake below. There was a flagpole in the garden with a large Swiss flag gently flapping in the breeze.
There was a small but very well equipped kitchen, lounge with large dining table and views over the lake, double bedroom and a downstairs shower room with WC. Upstairs there were two further bedrooms with splendid lake views.
We wandered down the hillside to the lake front – wow was it a big lake! We were close to one of the many stops where the very nostalgic white lake steamer drops off and collects travellers. There are five of these beautiful lake steamers that take a circular route all around Lake Luzern allowing visitors to see the whole lake and surrounding towns. Just like the Swiss railways, they run like clockwork!
The next day we took the very pleasant lake cruise on the steamer to the city of Luzern where we crossed the wonderful wooden 14th century Chapel Bridge (Kapellbrücke) – a must see. I can see why it was voted the fifth most visited tourist attraction in the world in 2010. Walking through the streets of Luzern you cannot help but be astounded by the beauty and diversity of the buildings, we did this for several hours!
On another day, we went up the hill to see the Lion Monument at Lowenplatz – it is a very striking yet emotive statue of a dying lion carved to commemorate hundreds of Swiss guards killed during the French Revolution. Next to the Lion Monument is the very fascinating Glacier Gardens where you can discover how Europe looked 20 million years ago and how glaciers changed everything during the ice age to the present day. My daughter especially enjoyed the historical labyrinth of mirrors where we got some very amusing photos.
Other sights we visited included visiting the Old Town (Alstadt) and old city walls which are almost totally intact – we walked along the top of the walls with their breathtaking panoramic views over Luzern and the lake beyond.
On another day we went to the top of the snow covered Mount Pilatus (7000 feet) – what an amazing experience – the gondola cable car takes you via two 2 stops to the top where you are rewarded by a stunning 360° panoramic view on the central Switzerland – don't forget your camera. Another top tip; make sure you try the Swiss hot chocolate – it's to die for!
The one lingering memory I have of Switzerland is the sheer beauty of the country – I have never experienced such stunning landscapes and beautiful surroundings with air that is so clean – you just can't help taking deep breaths! Of course a trip to Switzerland wouldn't be complete without a visit to a famous Chocolatier – take a trip to Max Chocolatier in Luzern and sample their mouth-watering Swiss chocolate!