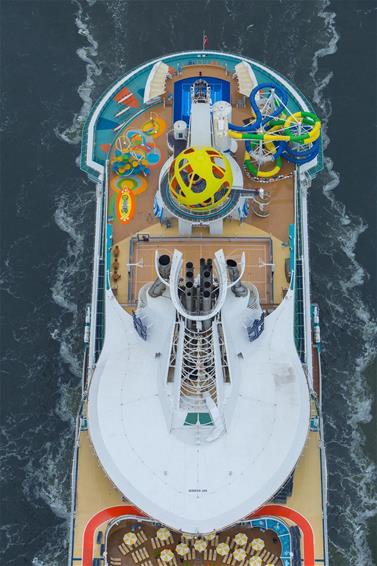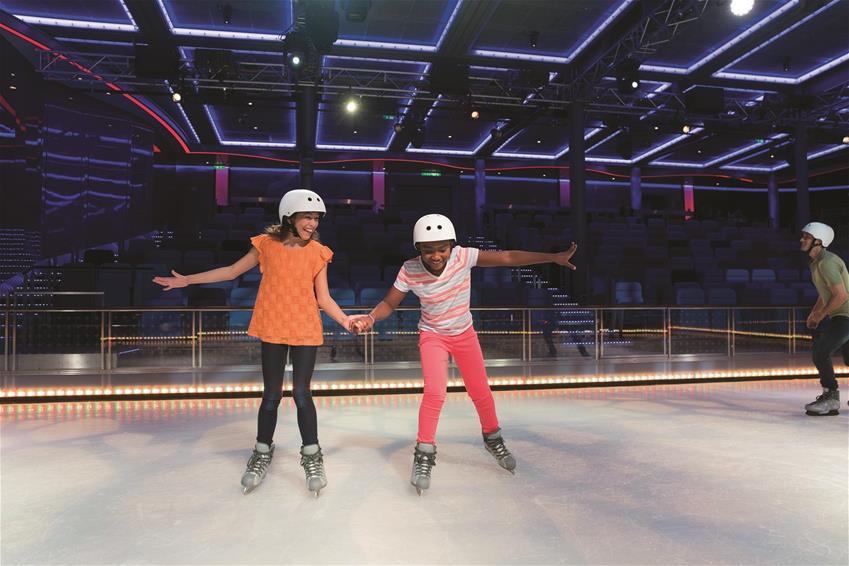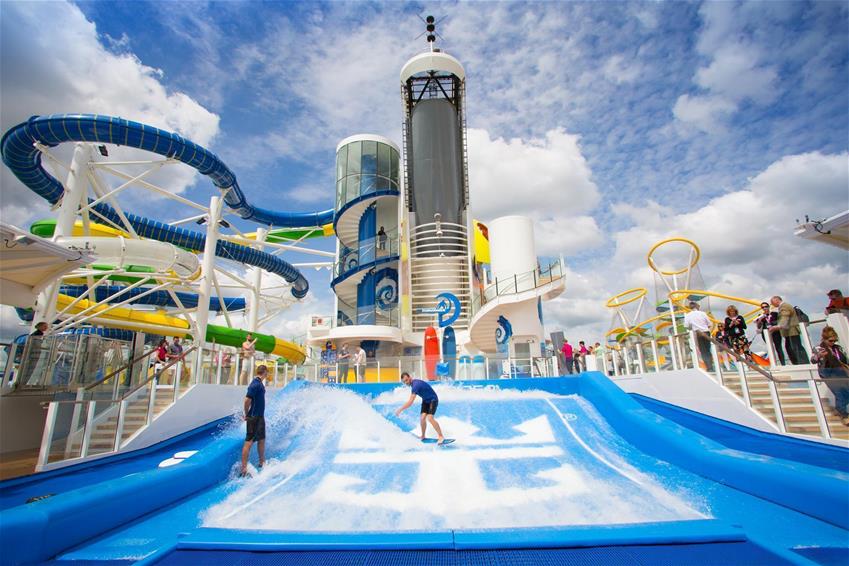 What is your top priority when looking for your family holiday? Most of my clients say – keep the children happy!
Gone are the days when cruising was reserved mainly for the "older generation". Nowadays almost all cruise lines cater for families in some form or shape. Cruise lines such as Royal Caribbean are extremely popular with families offering great value for money, facilities and activities specifically tailored for families, and staterooms designed to accommodate the whole family. So, let's look into more detail why a cruise can be your ultimate family holiday!
SO MUCH TO DO ONBOARD
Cruise ships are getting bigger and bolder each year! A lot of the cruise ships have waterparks, waterslides, rock climbing walls, surf simulators, ice skating, skydiving, ziplines, cinema, the list is endless of what you and the kids can do onboard. Best part of it all – most of these activities are already included in the cruise fare! On top of this Royal Caribbean also offers complimentary ice-cream for kids to enjoy all day long.
VALUE FOR MONEY
At first glance, the cost for a cruise for the whole family might look as the more expensive option. However, if you look at it more closely you will see that once you've paid your holiday you don't really need to reach for your wallet again while away, making it perfect for budgeting. Unlike many land-based holidays, you get so much more for your money while keeping everyone happy and being able to really treat yourself.
So, what is included in your cruise?
This can vary by cruise line, but most cruises include comfortable family accommodation, all meals, entertainment onboard (including cinema), use of facilities already mentioned earlier (waterslides, surf simulator, zipline, etc), kids club, and of course being able to visit various destinations in one single holiday.
KIDS CLUB
It's important to mention that kids' clubs' activities onboard are tailored according to age, so even teenagers are kept happy. Most cruise lines kids' clubs are for children of age of 3 and older, but some also have nurseries onboard for toddlers from 6 to 36 months. Nanny services are also available on most lines. And while the children are in the kid's club, parents can enjoy a romantic dinner and Broadway-style entertainment!
FAMILY CABINS
Most cruise lines can accommodate the whole family in one cabin, or offer interconnecting cabins, or family suites. Royal Caribbean offer cabins which are big enough for families of five. And if you can splash the cash, you can treat the family to the ultimate family suite, which is a two-level suite with a slide, table tennis, PlayStation room, etc.
You want to find the perfect cruise for your family? Get in touch and I will be happy to help.
Happy holidays!