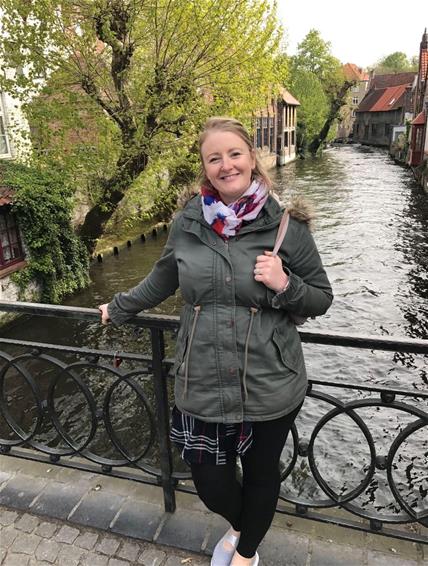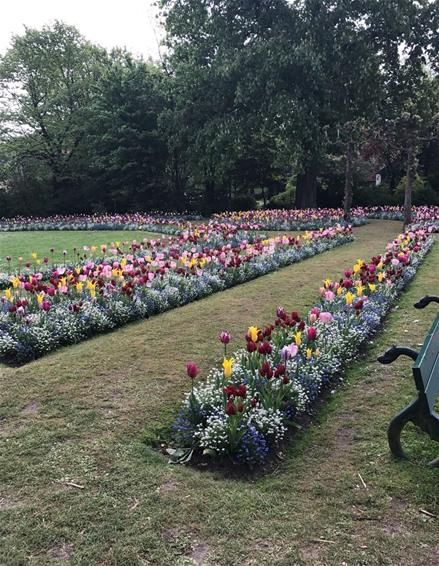 I know, I know, I probably don't have to write anymore with a title like that, but I will, and you will see why.
Me and my husband went on a mini cruise with Royal Caribbean, Independence of the Seas in April 2017 for our anniversary. Neither of us had ever cruised and we had a lot of misconceptions about it, but also we'd never been to the destinations on the cruise, which were Bruges and Rotterdam.
Bruges was our first stop and honestly, if I could have stayed in this little slice of chocolatey heaven, I would have in a heartbeat.
When we first arrived, we got a coach to the coach park from the cruise port, this took about 40 minutes, which was quite a nice journey. There is also a tram you can get if you walk to the main port gates. When we arrived into Bruges, we had a little walk into the main town which was so pretty, we passed lots of tulips and greenery which already made the place look so lovely.
Once we arrived into the little town the smell of chocolate just hit us. We decided to take a little cruise around the riverways around Bruges, an escorted tour with a tour guide who could speak many languages, and translated everything he said in French, English, German and Spanish. I thought it was incredible. This little tour took around 30 minutes and we were shown all the landmarks of Bruges, from this little boat, which was lovely, and really peaceful.
Once we had left the boat we walked into the main square where the area is just breath-taking. You can take a pit stop and sit in a little coffee shop and watch the world go by or go and explore some more, which is what we did. We did the entire day all by ourselves, but there are guided tour options if this is something you are wanting.
We then needed (obviously a need not a want) to try some Belgian chocolate dipped strawberries. Wow, these were just incredible, I could have eaten 100s. I like chocolate a lot, so this was very much a necessity.
Once we had devoured the chocolate strawberries, we went for a stroll around some of the quirky little shops and bars, they have the best beer, which my husband was more than happy to sample. He can confirm it was in fact the nicest beer he's had in a long time. Time was passing now so we decided to head back to the ship but on our way, we went into a little Belgian chocolate shop, where the staff immediately started talking English the moment we came in. This meant so much, as it was clear they wanted to be hospitable and friendly, we purchased some chocolates for a gift (if they made it that long) and then headed on our way.
We were still a bit early so stopped and got a Belgian chocolate waffle to share in the sunshine, watching the ducks and geese just chilling on the riverbed.
All in all, we fell in love with Bruges, and will be back there again, hopefully next time for a couple of days. The people were so friendly, the food was to die for, and the prettiness just sold it to us.