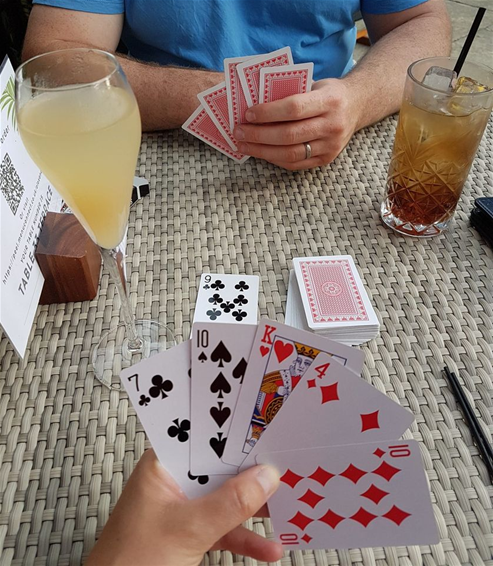 Last night we escaped the kids and went out. Hallelujah (never happens)!
My husband and I have travelled a lot, including all over South America, Australia and New Zealand, Japan, China, Mongolia, Burma, Thailand, Cambodia, Laos, Vietnam, Malaysia plus all over Europe and a bit in California. We travelled solidly for about 2 years which is what inspired me to begin my career in travel and I've since been away a huge amount with my work.
Each night whilst we were away we would play cards most evenings... there were no smart phones then! ... and last night when we went out we took our cards too.
Does anybody else do this?!