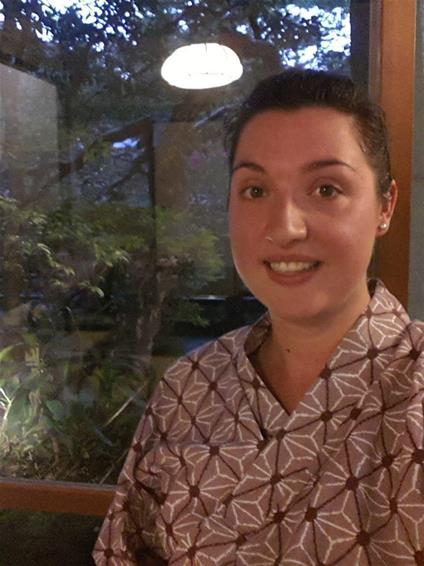 I love Japan, and if you're thinking of heading that way then please get in touch. I just love the tranquil gardens, amazing shinkansen (bullet) trains, the food, and the traditional stays and the onsen experiences (think thermal baths). The neon cities are mind-blowing and the nature trails and hiking second to none.
From arriving to Narita Airport I took the train into Tokyo to spend a few nights then headed down to Hakone. In Hakone we stayed in a wonderful Ryokan (traditional Japanese Inn), where I enjoyed the Onsen, total relaxation and the incredible traditional food that's served as part of the stay. From here we took the train to Kyoto then on to Nagoya and Takayama before going on to Osaka before returning to Tokyo to fly home. The whole trip was entirely amazing. The local people were unbelievably accommodating and friendly. I loved the random vending machines from which you could buy a cold drink, umbrella or game from quiet corners. Osaka was a huge surprise to me - I didn't expect to enjoy it so much. It was so busy and bright and the food there was probably the best I had. Going by Shinkansen (bullet train) was fantastic; to hurtle out of the vast cities into a different world full of quiet villages, serene rivers and gentle landscapes was such an experience.
You might not realise but Japan is an incredibly safe place to travel to as a family and kids always love the range of experiences on offer. It's a wonderful destination for everybody; couples, single travellers, young adults and children are all catered to as I can create an itinerary to meet each of my clients' travel wish-list and budget. One of my very favourite suppliers is a Japan operator (who I used to work for so I'm 100% bias) so I know exactly how to put both simple and not-so-simple itineraries together to deliver you the very best of Japan. And, don't forget, if you'd rather go as part of a group then I have wonderful small-group tours to offer you too.
If Japan isn't on your bucket-list.... then it should be!