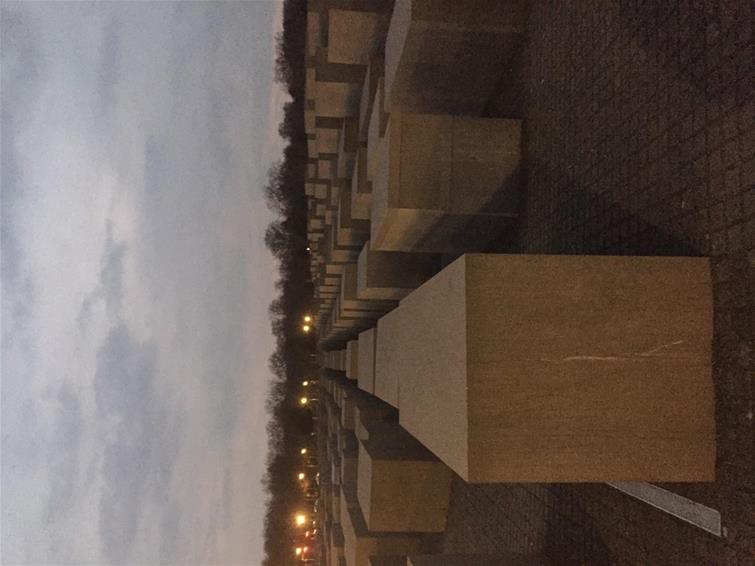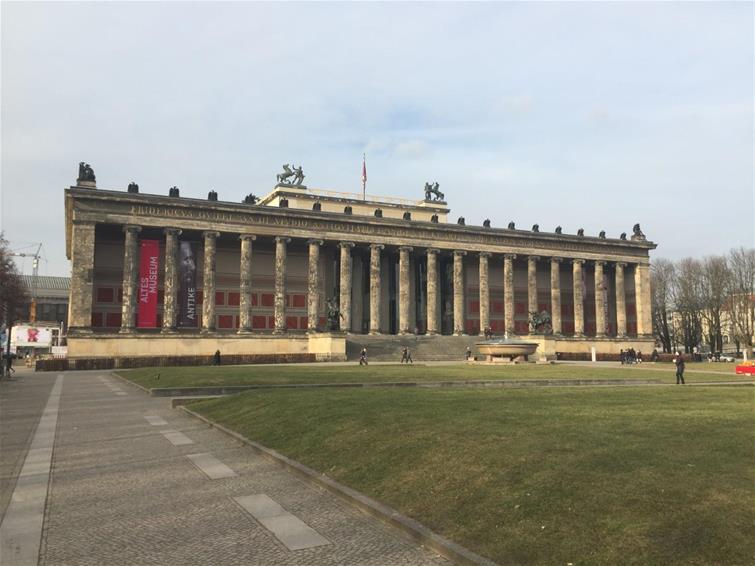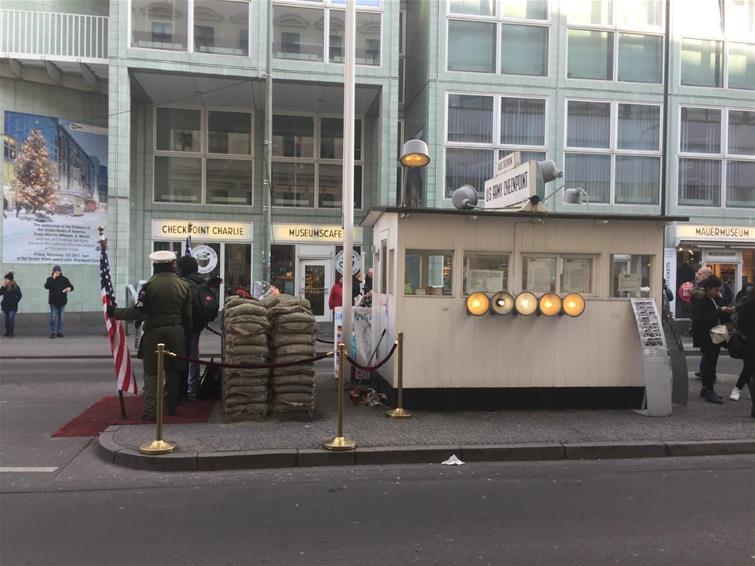 What can I say about Berlin? What a fantastic city, I loved it! My husband and I flew directly from Newcastle to Schonefeld Airport, where the weather was much like it was at home, just much colder! Our train journey to West Berlin where we stayed was so easy (we picked up pre-booked Berlin Welcome cards on arrival that we validated for our full duration) and as it was dark we got to see the city lit up including the famous TV tower at Alexanderplatz.
We stayed for three nights in the amazing Max Brown Hotel Ku'damm which I can 100% recommend. It is immaculate, comfortable, warm and friendly. The rooms are very quirky and cool with everything you need. It is in an excellent location, five minutes' walk from Kufurstendamm with its shops, bars and restaurants, and a 15-minute walk to Berlin Zoo station where you can take the train to everywhere, including direct to Schonefeld, which is how we travelled throughout our full trip. The daily included breakfast at Benedict's was truly to die for. My top tip is to go before 9am as it's the most popular restaurant for breakfast in the area with the locals! It's open 24/7 too so if you fancy a late cocktail, nightcap or anything off the breakfast menu, it's yours. I just can't fault it!
On our first day we took a brilliant pre-booked and highly recommended four-hour walking tour which started at Hackescher Markt (a great location in East Berlin for shops, bars and eateries). We were taken by Xavier, our expert guide, over the Spree River through Museum Island which features the Altes Museum at Lustgarten where Hitler famously held mass Nazi rallies after public opposition to his regime was banned.
At the other side of the river we walked past the German Historical Museum which still has bullet holes from World War II in its pillars and on the building itself, it was incredible to see. Next, the site of the famous book burning on 10th May 1933 at Humboldt University, Babelplatz, initiated by the Nationalist German Student Association applauded by the Nazi regime. Joseph Goebbels was invited to make a speech and the 20,000 books they burnt were by authors they deemed non-German such as Karl Marx and Albert Einstein. A memorial now sits in the spot where it happened, it's a must-see.
We then passed through Gendarmenmarkt to Friedrichstrasse and had a pitstop at a fab restaurant/bar we went back to the day after called Maximillian's. The food is of Bavarian-style and it reminded me of being in the Alps! The staff were dressed traditionally, and the service was great with a lovely atmosphere, delicious food and good value too. The Berlin local delicacy 'Currywurst' is served here and has got to be sampled, they did it proud, I highly recommend!
Next was Checkpoint Charlie, the site of probably the most famous crossing point of the Berlin Wall. Today you can get your picture taken with the signage (only the frame is actually genuine though) and with guards dressed up who are happy to pose with you for a small fee. Apparently, these guys have an evening job too as strippers! Definitely head here, there's a great museum where you can buy and take home your very own genuine piece of the Berlin Wall.
A short walk away from here is Topography of Terror. Now this really is something to see. Not only is the last remaining stretch of the Berlin Wall in its original location situated here, it's also the site of the SS and Gestapo Headquarters during World War II. Excavations have uncovered the cellars of these buildings where the Nazis tortured and executed political prisoners, they are now an open-air memorial. The Documentation Centre stands here too which is a permanent museum with exhibitions of the history of the site and so much more. This museum is completely free as Germany refuses to profit from anything to do with the Nazi Regime, they are not proud of this part of their history and want this known to anyone who visits. Being here was very emotional, it brought what has happened to the German people to a very personal level and gave a new-found perspective on what they went through. I'd definitely recommend it, be prepared for brutal honesty though and to have your eyes opened.
On our way to the Brandenburg Gate, we stood on the site of Hitler's bunker, initially constructed as an air-raid shelter and the place where he married Eva Braun before they took their own lives in April 1945. The bunker still fully exists underground, albeit purposely collapsed and filled in. It isn't a commemorated place, but a small plaque stands with a diagram of how it looked, to mark its location. Next, we reached two very prominent focal points - The Memorial to the Murdered Jews of Europe, very haunting and powerful, and the Reichstag Building.
It was dark by the time we reached Brandenburg Gate so it was lit up beautifully. We were told some great stories, my favourite was about Quadriga, the sculpture that sits atop the gate of a lady in a chariot drawn by four horses. It was originally created as Goddess of Peace, the symbol of peace represented by the wreath she carries. In 1806 when Napoleon occupied Berlin, he stole her and took her to Paris where she resided until Napoleon was overthrown. She was returned to Germany in 1814 and an Iron Cross was inserted into her wreath thus making her Goddess of Victory. To this day her 'death-stare' is commented on which coincidentally is directed at the French Embassy! Just incredible.
Xavier also mentioned the hotel behind us, the Adlon Hotel. It turned out this was where Michael Jackson famously dangled baby 'Blanket' out of the window!
Our whole stay in Berlin was just brilliant from start to finish, I truly recommend it to all city-break lovers. There is so much history to uncover, the people are extremely friendly, the food was great, it's so clean, the atmosphere and vibe was fantastic, and it wasn't expensive. My top tip for first-timers would be to pre-book a walking tour like we did then plan the rest of your time there after that. Also, pre-book entrance to the TV Tower (we missed out on it as we ran out of time), even at 9am, there was a long queue to buy tickets here. Lastly, use the rail system, the U-Bahn and S-Bahn are far superior to our equivalents, we never once saw a delay, they were super clean, very comfortable and fast. The Berlin Welcome cards we pre-bought made life so easy, especially late at night and at busy times.
If you like what you've read, please drop me a line! I would love to take care of your next trip to this fantastic city and tell you all about it in person.