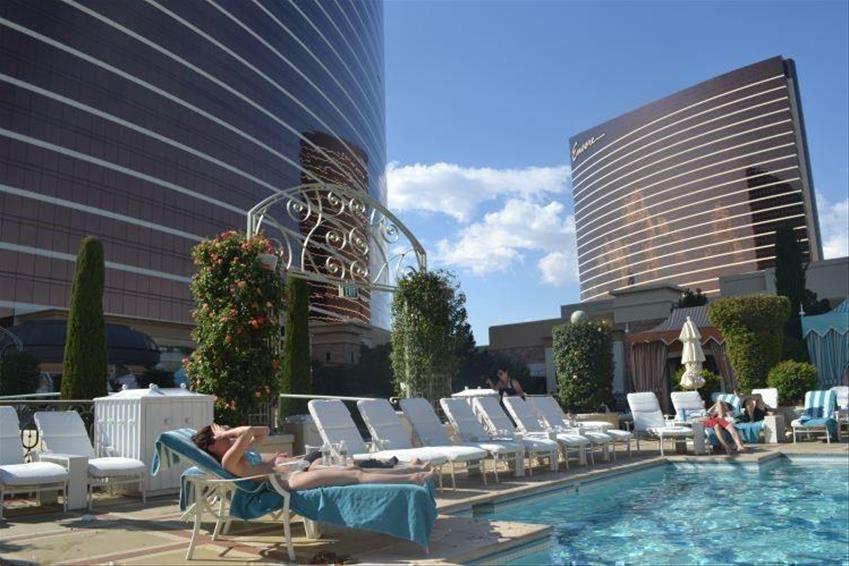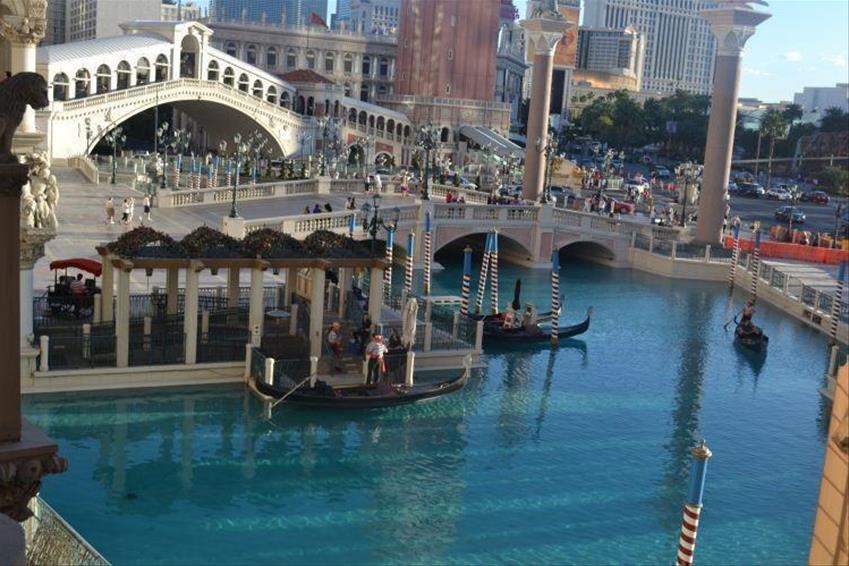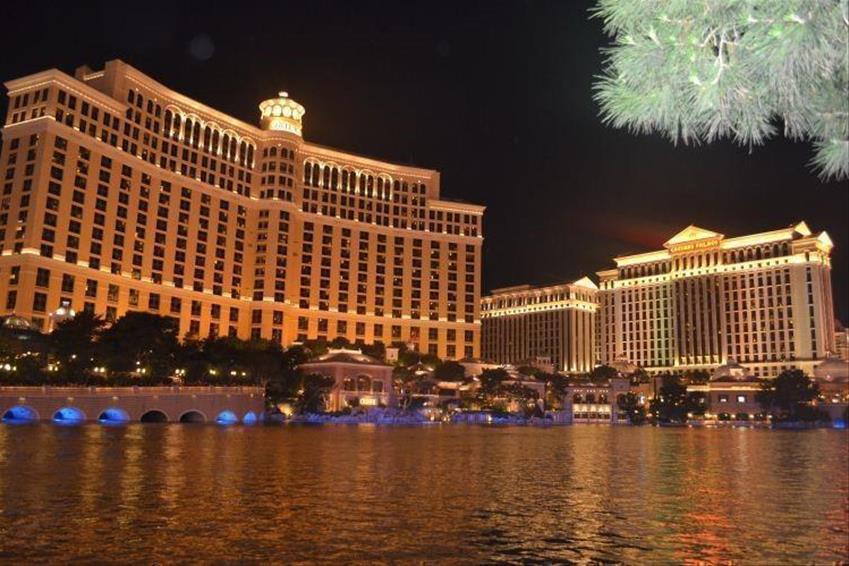 Las Vegas is a fun city, and you don't have to gamble to enjoy it, I just had a great holiday there.
The weather was very good for April 2012, nice and hot but with no humidity. We stayed in two hotels as we went half way in the week to The Grand Canyon Ranch. Our first hotel was the Bellagio, which has a great fountain display outside with music and lights four times an hour. It has lovely large rooms and a nice pool area. Our second hotel was The Wynn, which has great views from the high floors. We stayed in the Tower Suites, which have a private reception and swimming pool and provide a nice place to get away from the crowds. It was very easy to access the Fashion Show Mall from The Wynn, simply by walking across a bridge over the road.
There are some amazing restaurants in Vegas, we went to Joe's Seafood one night and had the best seafood. For a special occasion we went to Joel Robuchon Restaurant "L Atelier de Joel Robuchon" it was outstanding.
Shopping is also great in Vegas with good quality clothes and shoes.
We saw two shows, 'O' Cirque de Soleil, where acrobats, synchronised swimmers, divers and characters perform in, on, and above water. This is based at the Bellagio hotel. The second show was the Holly Madison 'Peep show' which was very funny and a little risque. There are many shows to choose from and something to suit everyone.
All in all Vegas is a great place for sunshine, entertainment and nightlife.