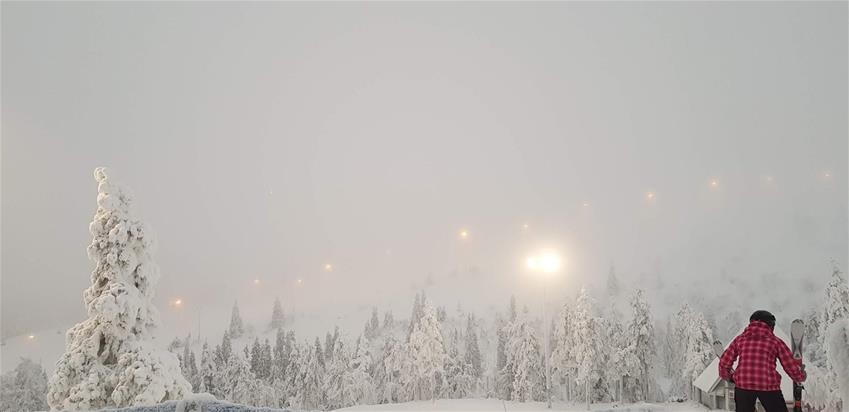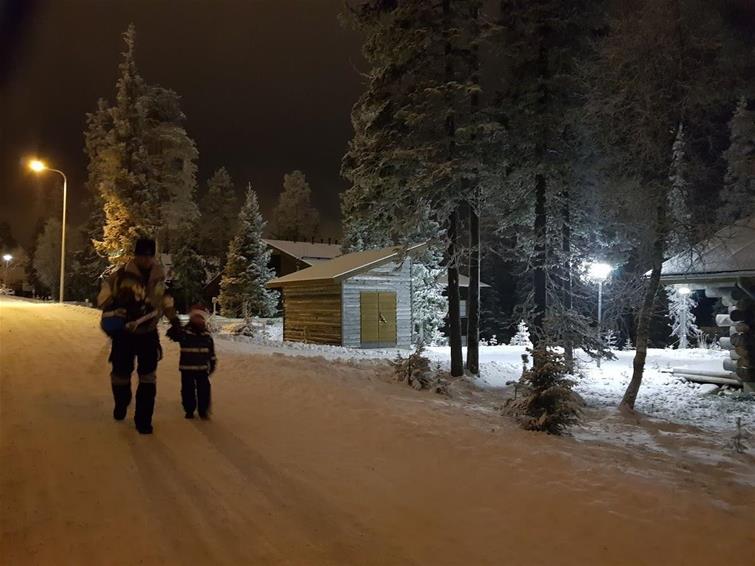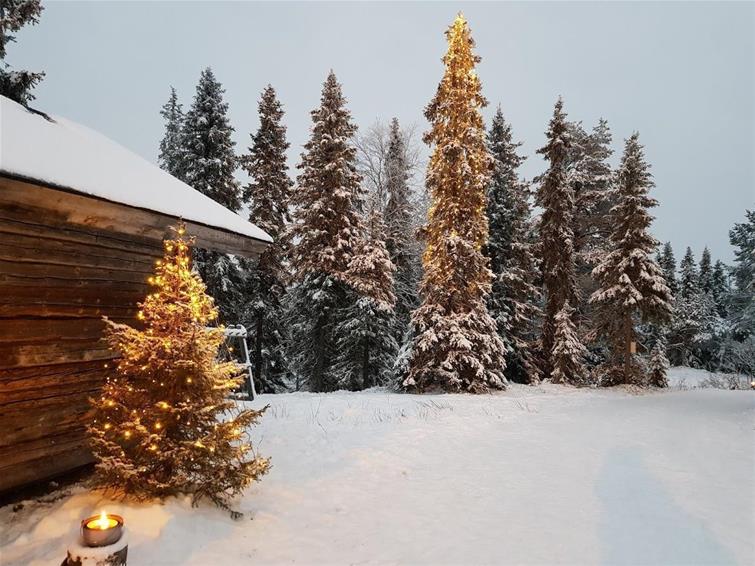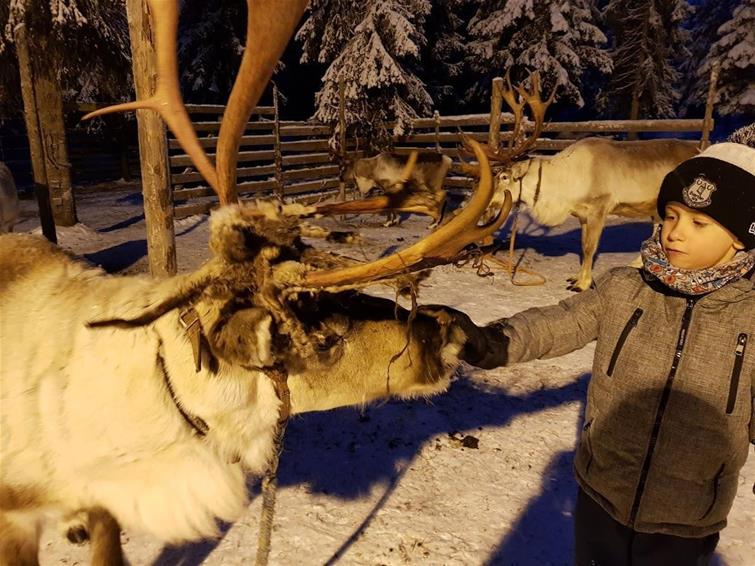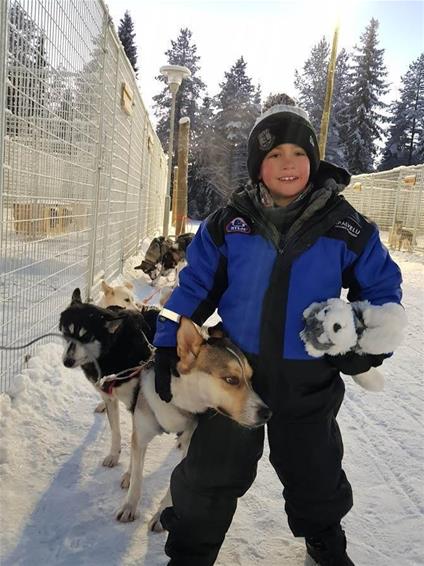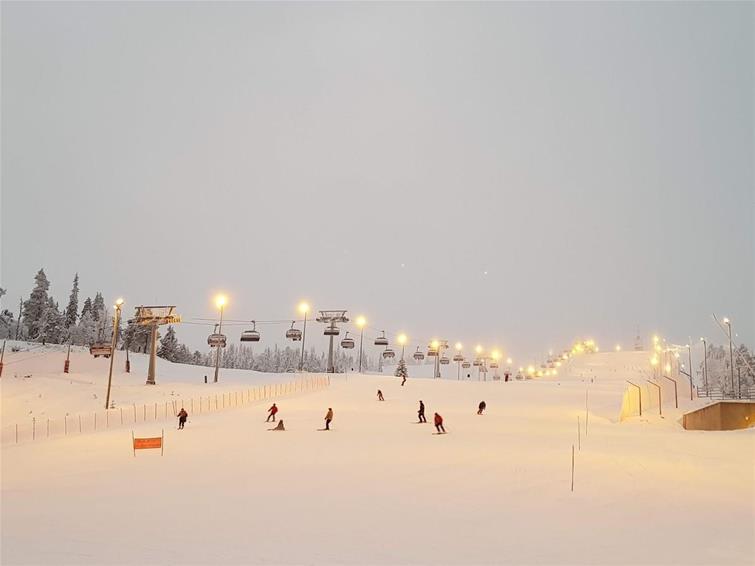 What a week in Lapland!
Having booked numerous families to Lapland I decided this year is the year the Favagers will also experience it for ourselves. My husband and I have both skied twice before and given the fact that our boys are now 8 and 5 we felt it would be a great time to introduce them to something we both love so much. Due to this, we came to Lapland for a week to combine the hunt for the big man himself with some skiing.
What an amazing week we have had! I often get asked whether Lapland is worth the expense as let's be honest, it is never going to be a cheap holiday. The answer is categorically yes!
From the minute you tell them they are going, you are in a magical bubble. Even checking in at the airport is an experience as everyone is full of festive cheer and seeing the boys faces as they stepped off the plane to snow was wonderful.
The boys have never skied before so we booked them private lessons to make the most of our time here, but the ski school is excellent and I did not spot any child who wasn't at least on the long button lift runs by the end of the week. Mine totally loved it and are now competent skiers who not only went down several blue runs but were also equally happy on the red. They have already left me behind! Ruka the resort we stayed in must be one of the best for beginner skiers in Finland as there are so many different runs for them to do and experience 5 different types of ski lifts! The slopes are incredibly well maintained, and all the instructors are very friendly. The most we had to wait for a lift was the gondola and that was 5 minutes maximum. Many none skiers use this as a way of seeing both sides of the valley and a new one is currently being built to further improve the experience.
Our apartments were 400m walk from the main village with beautiful views. The village has everything you need from a variety of eating establishments and bars as well as a super market. If you are looking for lively nightlife it would probably be a little too quiet but for us it was perfect, and families are very welcome everywhere.
Even though we came for the week we still experienced the activities you associate with a trip to Lapland. Visiting Santa Claus in his Secret Cottage did not disappoint. He was fabulous and took the time to explain to the children with the help of his map where his post office is (Rovaniemi), the work shop (hidden away in a remote part of Lapland, where not even the local children can get to as it is so remote and located in a cave) and the reason he and Mrs Claus made the decision to move from the North Pole. Watching the dawning realisation that the letters Mr and Mrs Claus were holding were my boys own handwritten letters is something I will never forget. It was a relaxed experience and it was lovely to watch the children go off and look around, then come back and ask Santa Claus questions repeatedly meant they got more time with him than they would in a more traditional meeting. Visiting the Reindeer farm was lovely, and we had the opportunity to go on a sleigh ride as well as feed them. I wanted to take a reindeer home myself but had to settle for buying my youngest a fluffy reindeer teddy.
The final activity we had was the huskies! I have been on a husky ride previously and really enjoyed meeting the dogs and being pulled along. This time was even better! My husband and I both got to drive our own pack of 5 dogs, each with a child in the sleigh. Every one of us stated that this was the best experience of the whole holiday! The sheer power from the 5 dogs was something I will never forget, even when I had both feet on the breaks, they were still pulling my son and I along the snow. We did a 25km safari with them and the huskies were in their element. We all want to do this again.
The laughter we shared on this holiday was immense. We all belly laughed repeatedly! I honestly cannot recommend a Lapland trip enough. I have had the pleasure of booking several families on different experiences throughout the end of November and December (these include 2- and 3-night trips) and everyone has said the same, it was the trip of a lifetime and they wished they'd had more time there. We had a week, and I would have happily stayed for longer.