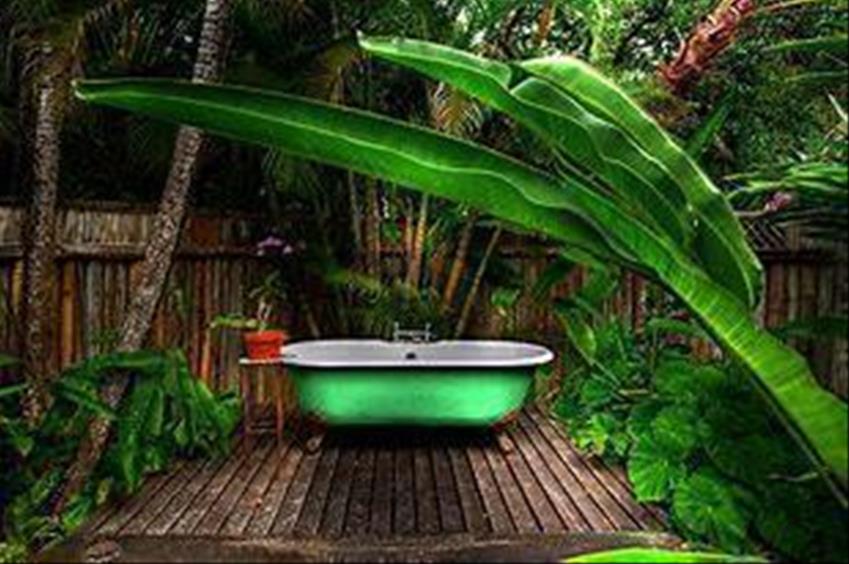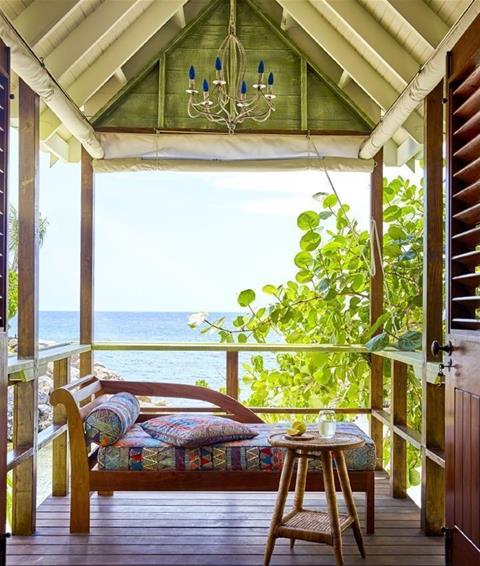 GoldenEye has a history dating back to 1939 when Ian Fleming was recruited by Her Majesty's British Naval Intelligence to be a formal commander during the war. This title was the reason he found himself on the island when enemy boats sailed the Caribbean seas. Officially, GoldenEye itself was around in 1942 although not as a hotel, as a navel operation leading to Ian falling in love with Jamaica, and an awe-inspiring future was set to inspire the world. Fast forward eight years, a house was built surrounded by trees on all sides except one, where the sea meets the shore. In more recent years, Chris Blackwell opens the doors of GoldenEye in 2011 to the public as 'Caribbean's Number One New Boutique Hotel'.
Stay:
Comprising of villas, lagoon cottages and the new beach huts, this gorgeous hotel is at one with nature and each room is in a world of its own. Imagine rainfall showers, standalone baths lazing in private outdoor space, swaying hammocks and views of the mountains and lush tropical gardens. For guests choosing the Lagoon Cottages, each have king size beds positioned to face Santa Maria Island and are all located steps away from the Low Cay Beach, not to mention direct access into the lagoon and additional use of kayaks, just for fun.
Eat:
GoldenEye has six dining options to choose from including in-room and outdoor dining, low key barbeque bars and an international cuisine tree house namely The Gazebo. Jamaican Jerk is served in the Bamboo Bar with sand underfoot and the local fishermen delivering their catch of the day. Breakfast and lunch are served in Bizot Bar, with fresh salads, delicious burgers and pasta dishes and of course, serving Jamaican specialty food overlooking the blue sea and fresh-water swimming pool.
Field Spa:
A true retreat style resort would be nothing without a natural, calming spa. GoldenEye's FieldSpa is surrounded by plants, trees and water and of course, is intensely restorative. Guests can succumb to relaxation with a hot stone massage, or release stress energy with deep muscle therapy from intuitive therapist Lyndale. Unusual to some, FeildSpa hosts vibrational sound healing and healing water baths along with more well-known treatments including manicures, facials and body wraps.