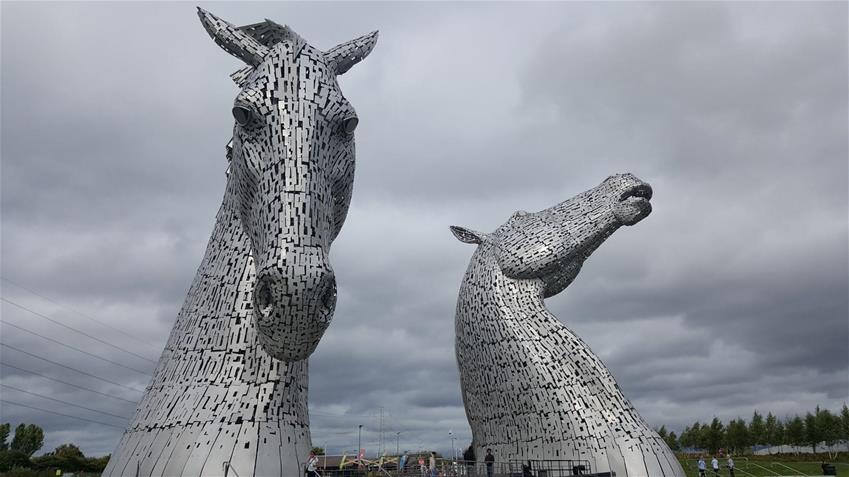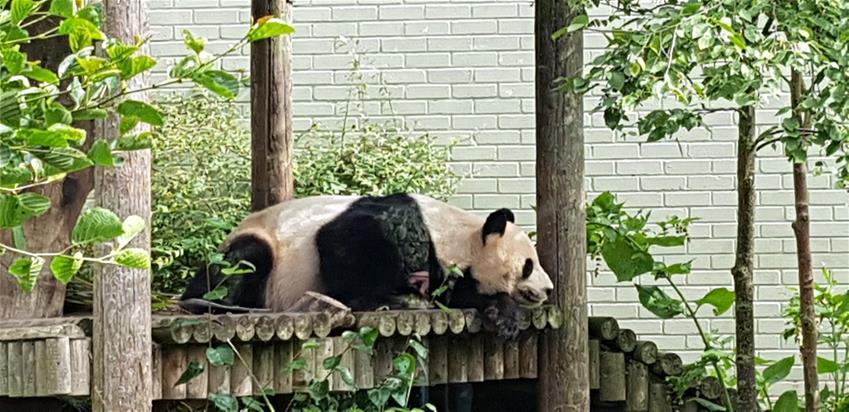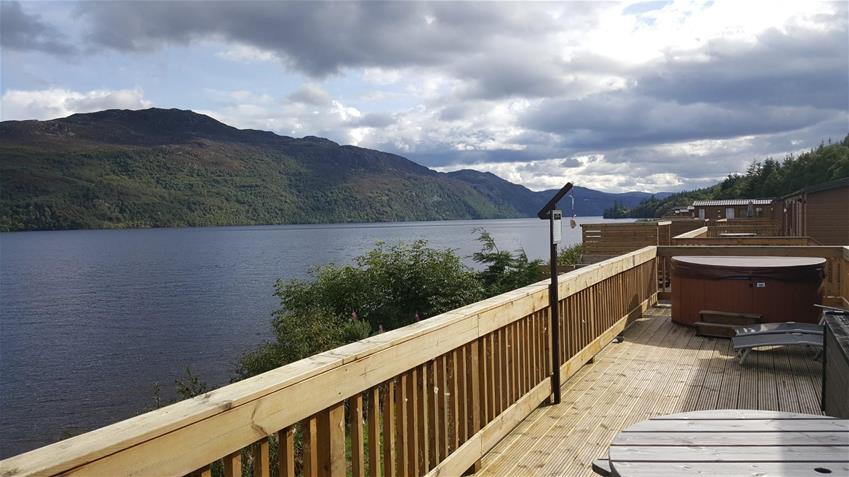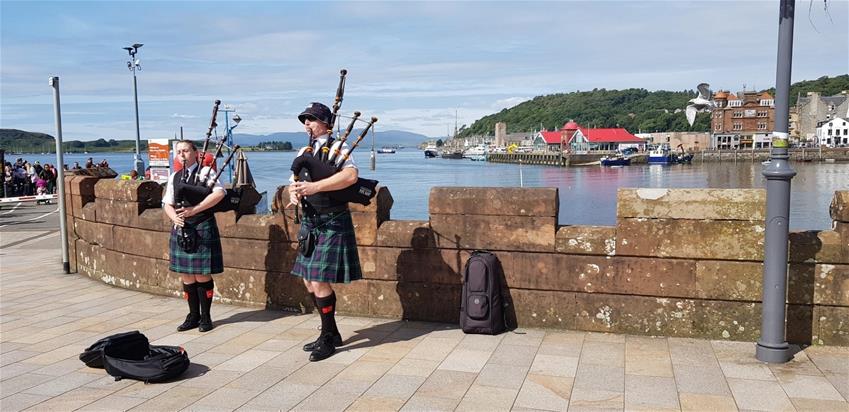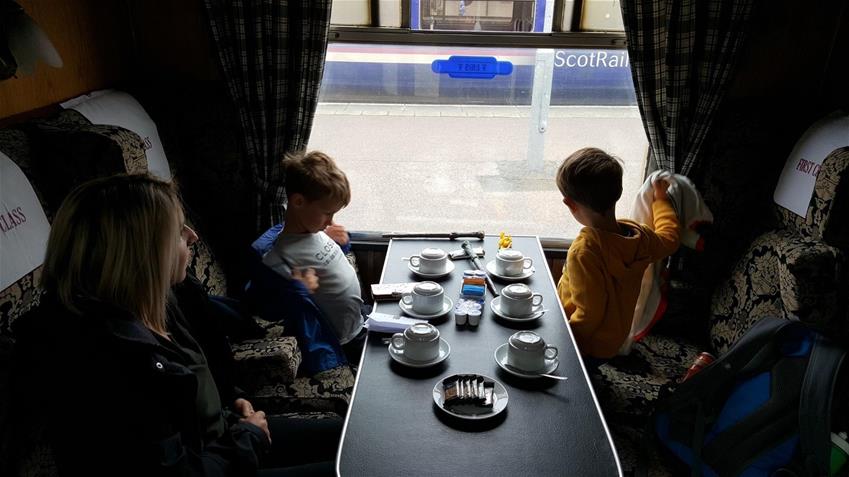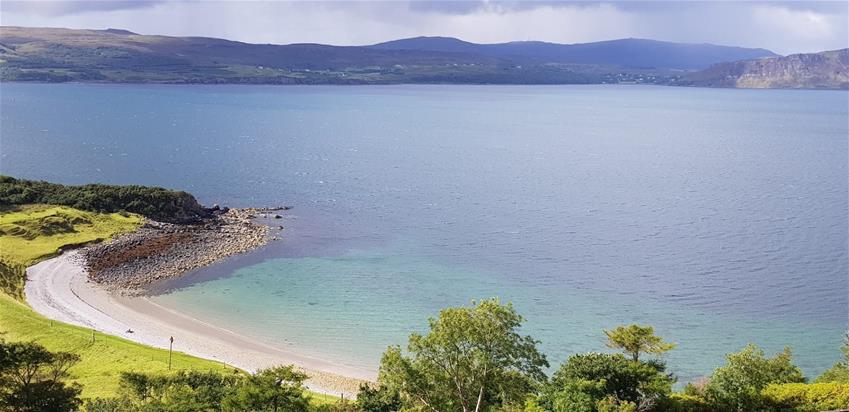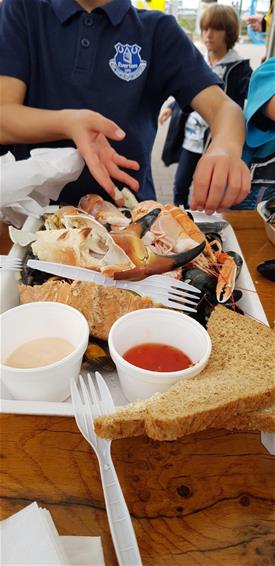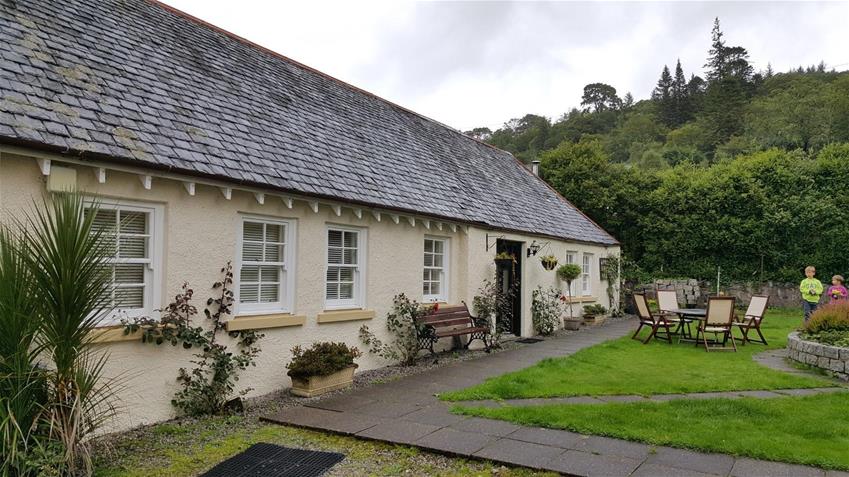 My eldest has been nagging us for some time that he was desperate to go to Loch Ness as it was the first holiday he went on at six weeks old and really wanted to see whether he could be the one to find the elusive Nessie! The decision was made after we spent a wonderful Spring Bank Holiday in Loch Lomond that this year we would have a "staycation".
Given the fact that Loch Ness is a good 7 hours+ drive from us we decided to combine a week in Loch Ness with experiencing other areas of the Highlands that we have never discovered before.
We arrived at our fabulous cottage on the outskirts of Oban which shared a courtyard and garden space with six other cottages. The facilities for children were excellent with table tennis, badminton, swing ball and lots of space for running around and playing hide and seek. The sun was also shining!
If you ever visit Oban and like seafood you must eat at the seafood hut which is next door to the ferry terminal. It literally is a hut at the side of the harbour with long wooden tables and chairs for you to sit and enjoy your delights alongside other diners. Our first experience was at 10.30am when we were going to pick up or ferry tickets to get across to Staffa. My 4-year-old is a huge fan of mussels and seeing them ready cook decided it was the perfect time of the day to sample them. How can you say no to a request for mussels? Marshal my 7-year-old plumped for the smoked salmon. Both were delicious and literally seemed to melt in your mouth! We went again the second day where more mussels and a seafood platter were devoured. The whole meal cost under £20 and given the fact that our seafood platter included huge Langoustines, crab legs, king prawns, mussels, squid and salmon really was excellent value for money!
Fingal's Cave on Staffa was fascinating, and I found it hard to believe that the perfectly formed Hexagons were not man made. It was a sight I will never forget, and I am so pleased we went to see it and enjoy the beauty and tranquillity of Staffa and the Isle of Mull. We also saw many seals with their pups and the majestic Sea Eagles.
The Isle of Skye was next, and we stayed on the stunning Isle of Rassay (google it, we were literally on a dot in the middle of the Atlantic Ocean). As we had no plans to do anything on Rassay but enjoy the island we decided to leave the car on the Isle of Skye. The boys loved taking their own back packs and the feeling that we were on a real adventure. Rassay did not disappoint and the scenery was once again stunning. It is teaming with wildlife and we were so fortunate to see red deer running across the fields, seal eagles, and Oyster Catchers shouting at twilight.
Before making our way back to mainland Scotland we made a quick detour to see the Fairy Pools. It was the only day we had real rain (yes, I am taking about Scotland in August, the weather has been amazing) and the heavens opened just as were enjoying the falls. The drenching was worth it though and if we had had more time it would have been brilliant to walk to the next falls and really get into the mountains.
We arrived at Loch Ness, nine nights into our Scotland adventure very happy and relaxed, ready to see what the next seven nights had to offer. As we were staying at Loch Ness for seven nights we made sure our cabin had a private hot tub and what a view we had from it! We spent many hours looking for Nessie and drinking in the scenery.
We had the most amazing week at Loch Ness and the weather was so kind to us. My recommendations include;
Taking a RIB (ridged inflatable boat) on Loch Ness. Zipping along was a fabulous way to explore the Loch from the actual water and a real highlight for my boys.
If you decide to go to Dores, taking the route on the opposite side of Loch Ness (the B862) is a must do. The scenery is unbelievable and whilst I am not a big bird fan, even I was impressed when we spotted an elusive Osprey just chilling out in one of the trees. Dores is only a small village but the Dores Inn is very welcoming (the food that was being served looked good and was the typical Scottish style portions i.e. large). The beach had a spectacular view of the Loch and we also got to meet the longest serving Nessie hunter! Steve Feltham has been searching for Nessie since 1991 and has set up home in a convertible mobile library on the shores. I really enjoyed reading about how he has adapted his life to cope with life on the banks of Loch Ness and the adventures he has had along the way whilst searching for Nessie.
If you are a Harry Potter fan you will be familiar with the famous viaduct that is always shown when Harry and co are on their way to Hogwarts. The return Jacobite train from Fort William to Mallig follows this route. We booked the first class "Harry Potter experience" which means you have your own private compartment. We spent a good hour playing the "Bertie Botts Every Flavour Bean Challenge" which we have played before and I yet again ended up with the disgusting "Vomit" flavour sweet.
We ended our holiday with two nights in Sterling and spent a day at the amazing Edinburgh Zoo that is only 50 minutes' drive away. A real highlight was seeing a Giant Panda (I explained how unlikely this was to the boys and referenced the old KitKat advert), it really was amazing! On the way home we made a quick stop to see the Falkirk Wheel. I am clearly not an engineer, but it really is something to see. We really were so blessed on this holiday as there were two boats ready to be transported so we got to see the wheel in operation. It would have been nice to have had more time at the park as there is an excellent playground, lovely walks and boats to hire (not to take on the Wheel though!) We then finished the holiday by having a coffee and ice cream at the Kelpies. Truly majestic and next time I want to go on an evening and see them lit up!
I must be honest and say that this holiday is something my husband has wanted to do for years and I have always pushed it back. Having done it, I am now wondering what we can do next year! We have all had such a memorable time, fabulous food, breath taking scenery and memories to last a life time!
I could write so much more so please get in touch if you would like any more information.