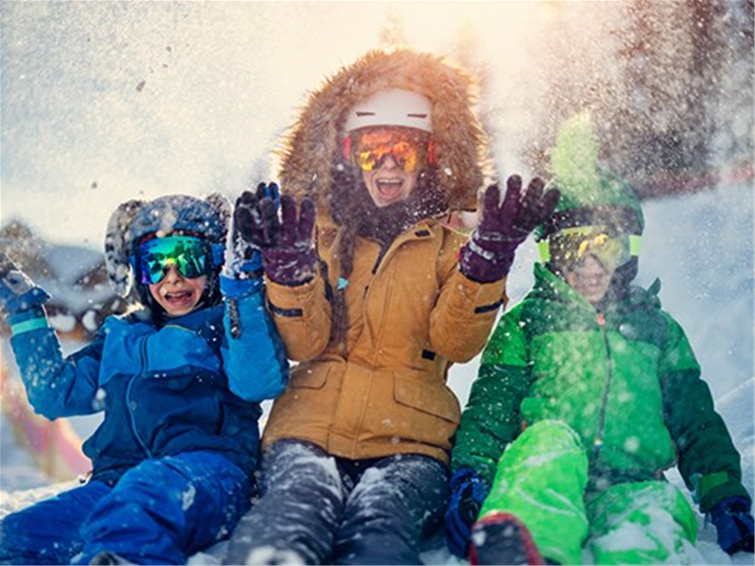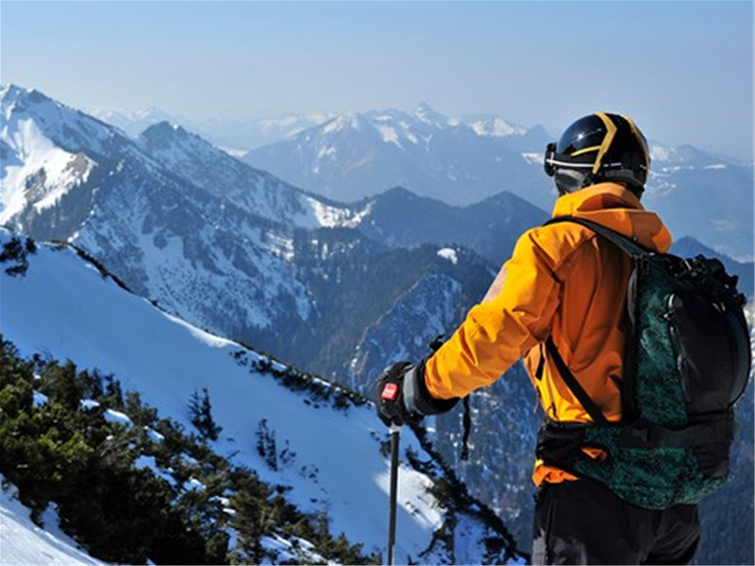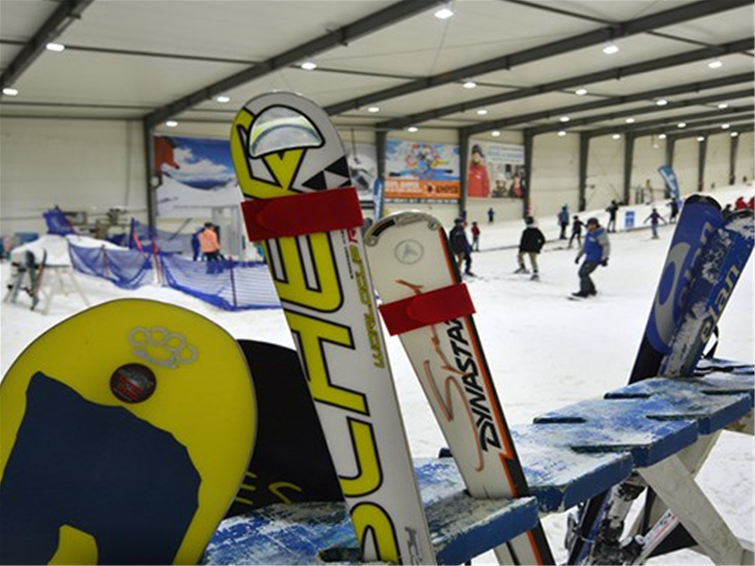 If it's your first time on a skiing holiday, you're probably excited to get to the beautiful mountainous surroundings of your ski resort. There's no feeling like heading out on the slopes to experience the thrill of the wind whirling past you as you glide across the powdery white snow. Skiing is an extreme sport, however, so before you go, check out our top tips for first-time skiers to make sure things go as smoothly as possible.
Invest in good ski gear
Before you go make sure that you buy some good quality skiing gear. It might seem a little pricey at the time and there may be cheaper options available, but remember, it's an investment. There's nothing worse than being out on the slopes when you're cold and wet, so it's best to get a jacket and salopettes that are going to keep you warm and dry.
Workout before you go to build up some fitness
In the weeks before you go, try to get to the gym and build up your fitness levels. Skiing can be pretty exerting (it's not all sliding downhill) and your muscles will be given a hard workout, so it's advisable to build up a tolerance for it. Save the pain of 'ski legs' and make the most of your time in resort!
Take a waterproof backpack;
Despite being surrounded by snow, when you're out skiing you can get very warm and you might want to remove a couple of layers. Take a small backpack with you that you can pop them into. This will also be useful as you can pop a water bottle and some high protein snacks in there too to keep you fuelled throughout the day. Wear layers
As your mum always used to tell you: "make sure you layer up when it's cold outside" - and it's no different with skiing. There are constant periods of activity and inactivity throughout the day and this, paired with the weather, will mean that you need to wear layers to allow you to adjust accordingly.
Take some lessons before you go
Your time in resort is special, and unfortunately limited, so it's best to arrive with a few skills in your locker so that you can make the most of the excellent facilities you find there. In the UK, we now have a few dry ski slopes and indoor snow centres so get down to your local one even if its just for a few hours to cover the basics. Warm up before and cool down after skiing
As with any physical exercise, it's important to warm up before and cool down after you've skied to make sure that you stay injury free and feeling fresh for the next day. If you have the time, try to incorporate some stretches into your post skiing routine, especially focusing on your legs.
Don't ski alone
When you first head out skiing, try to go with a friend - ideally someone with a little experience. This will allow you to ask for tips and will make sure you've got someone watching over you to keep you safe.
Don't overdo it on your first time
A full day on the slopes is a long time so just remember it's a marathon not a sprint. Don't spend hours and hours on the snow on your first day skiing, because you can easily become exhausted and lose motivation, leaving you feeling worn-out come day two. Take things nice and easy and build yourself up.
You will fall, so do it properly
Falling in skiing is pretty much unavoidable, even for the most seasoned professionals, so you should do it safely to ensure you don't get hurt. If you feel yourself falling, try to fall backwards to your left or right and don't put your hands out to break your fall as you may jar your wrist. Don't get disheartened by the occasional fall; as you get better they will become few and far between.
Excitement is everywhere on a ski holiday
You don't just have to ski, as many resorts offer a whole host of other winter attractions and activities. Travel to St Moritz in Switzerland and wander through premium brand stores and boutiques at Via Serlas, Europe's highest shopping street. Taste delicious treats at the Ben & Jerry's factory in Stowe, Vermont; snowboard in France's Alpine Chamonix resort or take a dip in the 'onsen' hot springs in Niseko – Japan's number one ski resort. When night falls, there's always a chance to let your hair down at one of the après parties… and skiers certainly know how to party! To book your first skiing holiday, give me a call today and take advantage of a personal service and exclusive benefits including full financial protection and a 24-hour duty office ready to assist you before, during and after your trip.