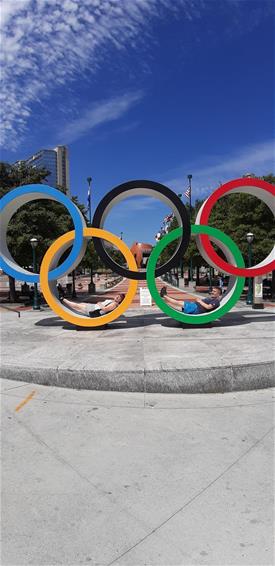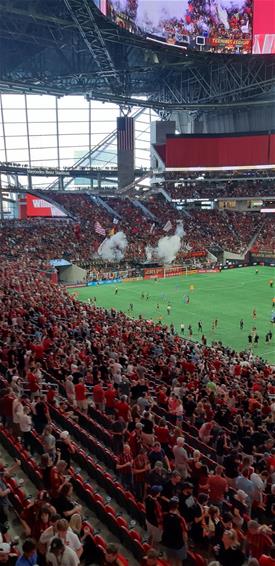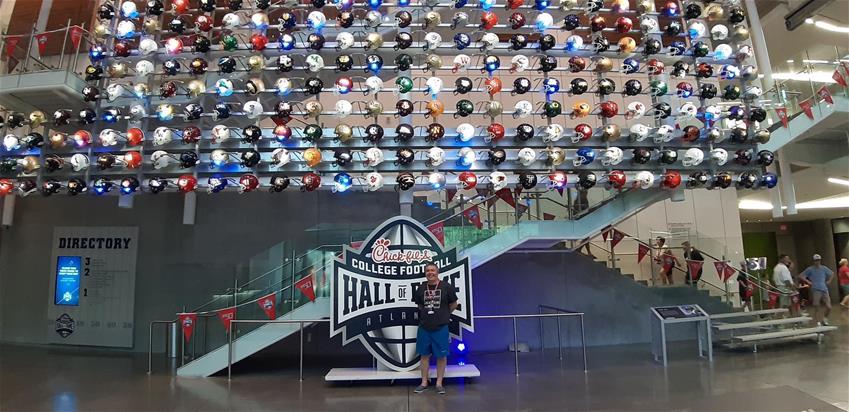 Goodbye Tennessee, passing through Mississippi and Alabama, hello Atlanta Georgia. The drive is about 5 hours passing through 4 states, one time zone and losing an hour in the process.
In Atlanta, we stayed in the Ritz Carlton on Peachtree Street. A good location and very easy to navigate yourself around. With quite a late arrival we got a bite to eat then prepared for next day. Coming from Newcastle, football (soccer) is in your DNA, so waking up on Sunday, Atlanta Utd were playing New York in the magnificent Mercedes Benz stadium. This was a stadium costing over $1 billion with unique features like the world's only 360 jumbo screens. Opportunity is not missed, as I said in a previous blog the Americans do sport very well, occasion for everyone. From the food and drinks park behind the stadium, the team arriving and going down a red-carpet meeting their fans beforehand, they just do everything so well. The game didn't disappoint and a 2-1 victory to Atlanta.
The main attractions in the city are incredibly close together. They have a main park where everything feeds off. Called Centennial Olympic Park, it very much acknowledges the Olympics from 1996 with the 5 rings at the entrance to the park. Behind is a huge Ferris wheel and you can take a trip in the glass capsule. Plenty of green space and water fountains when there's not children running through and playing. The fountains play to a music display 3 times a day. Exiting the bottom of the park the NFL College Hall of fame, a great museum tracking the history of American football. The fans zone allows interaction such as kicking balls through goal posts, and many more activities along the way.
At CNN headquarters in Atlanta there's quite an interesting tour. Gives you a great insight in news gathering and speed at how that news gets transmitted by America's largest news organisation. Zoos and aquariums are always on our family list. The Aquarium now claims to be the world's largest, however the work going on will certainly keep this as the largest, to what has some very impressive displays. Atlanta also has a Civil Rights Museum, after Memphis we thought we'd give this a miss and go straight for The World of Coco Cola. Taking you through the company's history, how it built itself into one of the biggest companies today and has been for a while. It was great going back and seeing some of the adverts we all grew up with. They did have a vault you passed through which allowed you into 'the secret recipe'. Also you could experience a 4D theatre show, this again explaining the secret to Coco Cola's recipe. My son's favourite was the room filled with tasting stations of drinks from around the world, you could also make your own.
So that was The Deep South. We as a family enjoyed the 11 days with many miles covered, experiences enjoyed. As I said at the beginning this was viewed as a taster for this area, pretty sure we'll return probably spend more time in each city to explore more, especially Nashville, would love to see proper concert there, also mix in Jack Daniels and take road trip other way through Smokey Mountains, choices with Savannah, Charleston or maybe include New Orleans. What do you think let me know?