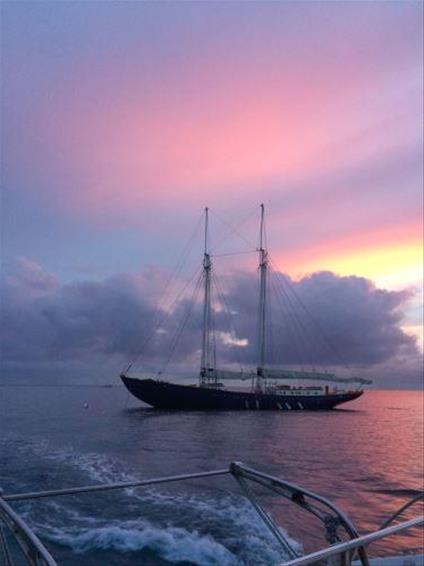 Before my first ever visit to Barbados, more than ten years ago, my mind's eye had images of picture post card, white powder beaches, stretching for miles, fringed by turquoise blue seas and tall swaying palm trees. The reality did not disappoint! When I first landed on what I consider the most beautiful island in the Caribbean, my breath was almost taken away, by the beauty of the place.
Barbados in my opinion, is an island of contrast. Suited to anyone and to any budget. My first visit was very different to the recent one, staying in low cost apartments, on the lovely south coast. Days were spent lazing on the public beaches mixing with locals, sharing bottles of rum with chickens running around our feet, outside ramshackle homes and wonderful loud Afro Caribbean music, blaring out beats from large speakers. My recent trip was a completely different experience - Barbados has a flip side. It is also one of the most luxurious destinations in the Caribbean and caters extremely well for the more discerning clientele.
Myself and twenty five fellow Travel Counsellors enjoyed an action packed five nights on the island, hosted by Elegant Resort hotels. We stayed in beautiful properties and inspected some of the most stunning hotels on the island, many of which are frequented by film stars and celebrities.
Barbados is not just about lazing on stunning beaches or sitting around exclusive pools, drinking cocktails. There is a host of things to do during a holiday there. Why not hire a car and explore the island from tip to toe, not excluding the rugged Atlantic east coast. Visit a Rum distillery, for example, the famous Mount Gay or my favourite, a visit to St Nicholas Abbey; once a sugar plantation. The house is one of only three genuine Jacobean Mansions in the western hemisphere and now a museum and family run rum distillery. Or Harrison's Cave - a magnificent attraction. A massive underground cave stream system, with caverns and breath-taking formations.
For the sporty traveller, there is an endless amount of activities, both on the water and on dry land. How about a round of golf, on one of the most exclusive courses in the world or snorkelling around coral reefs and wrecks. A good opportunity to see wonderful sea life. Perhaps even swim with turtles or meet the famous Nemo. How about a Catamaran cruise at sunset or go deep down onto the ocean bed in a submarine - these are just a few of the experiences I enjoyed during my time there.
Barbados does provide all-inclusive resort hotels. But unlike other Caribbean islands, many hotels only provide bed and breakfast or half board. This in my opinion, is by far the best option. Barbados is ready to be explored. Eating out offers an exciting array of swanky upmarket restaurants, serving international cuisine or intimate hideaways, dining under the stars, by the water's edge. For the more adventurous who wishes to delve into the local cuisine, why not try the little shacks, owned by the locals. Serving bowls of local jerk chicken, rice and fresh fish caught only that day, by the local fisherman. A must has to be the famous Fish Friday at Olsten's Bay. Look it up and make it your mission to go! A rustic experience, enjoyed by locals and tourists alike.
The local Bajan community are both warm and friendly. Always providing a happy and genuine smile. It is a safe place to visit, with a very low crime rate.
Barbados is as authentic and raw as it is elegant and discerning. I would return within a heartbeat!