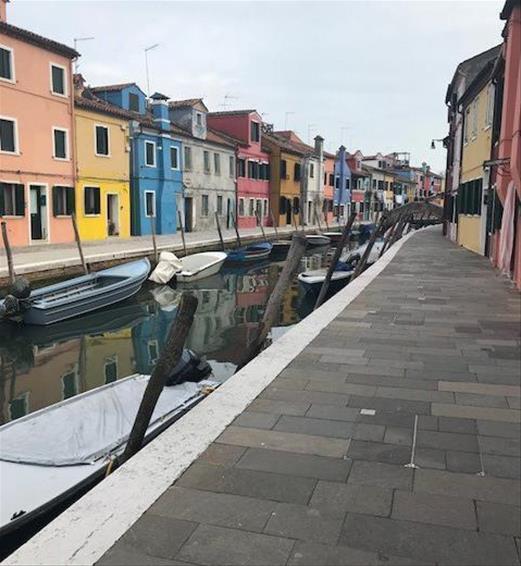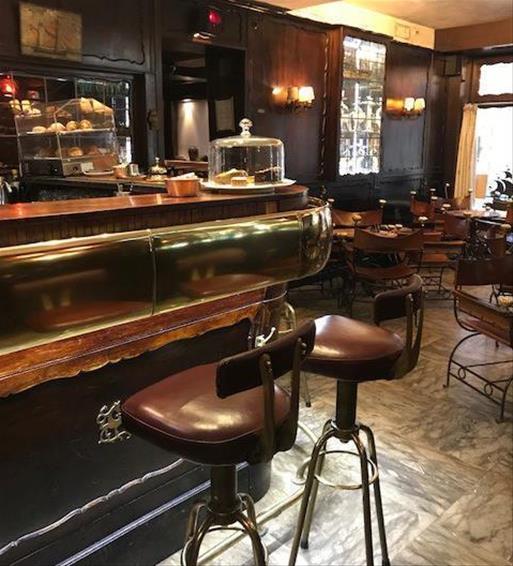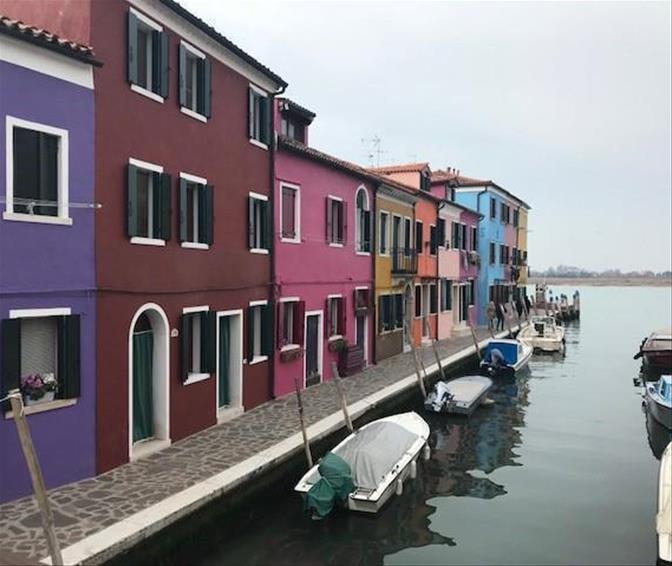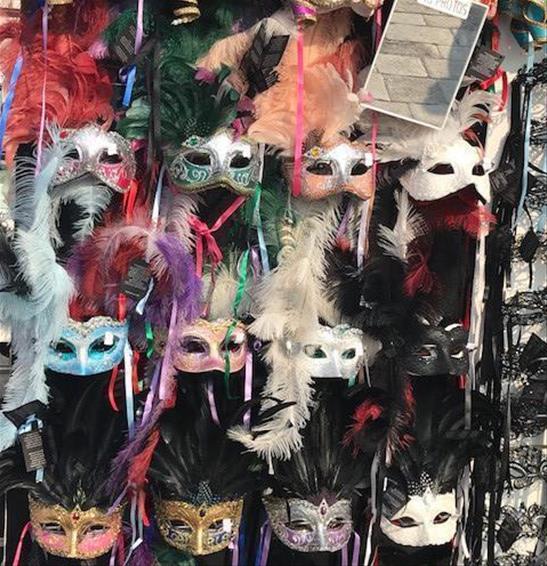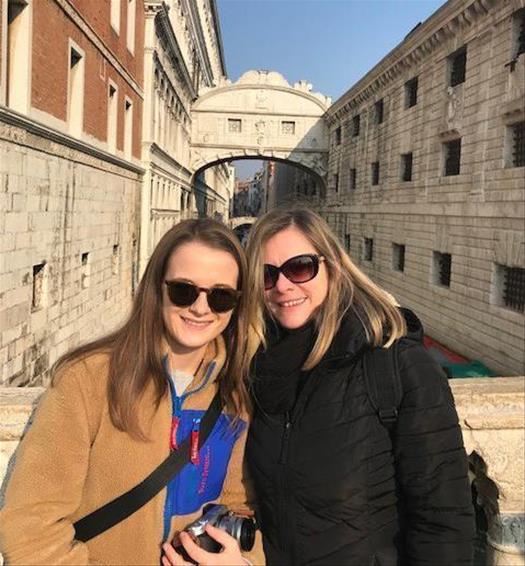 Venice may tire you out, but you can never tire of Venice...
Within this labyrinth of twisting canals linked by narrow bridges is a living, breathing city. The famous Grand Canal lined with Renaissance and Gothic palaces, is also home to tired facades of once grand buildings. All leading down to the famous San Marco Square, where you will find the Palazzo Ducale and Basilica. It is a true feast for the eyes!
Explore (and get lost like us) in the maze of streets, full of Venetian architecture, with neighbourhood churches, that sit quietly in pretty squares. Enjoy all the small local shops. Perhaps purchase a Venetian mask. Make the most of an endless array of restaurants selling the most amazing pasta or fish, brought in fresh to the Rialto Bridge, by local fisherman that morning. Visit a traditional cafe full of Venetians drinking coffee or try a wonderful gelato. So many flavours to choose from!
Once you've had enough exploring the narrow streets, take a short ferry ride to San Giorgio Maggiore. Climb (or take a lift) up the church bell tower and take in the whole of Venice island, in all its glory. Take a ride on a Gondola. Or one of our favourite parts of the trip…a ferry ride to visit Murano, famous for its glassware and then onwards to the beautiful island of Burano, with its colourful array of fisherman's houses. Whilst there, purchase a piece of famous lace and try the delicious local bussolai buranei cookie. A visit to the Basilica and Palazzo Ducale has to be on the top of your must do list and for a more authentic feel to Venice life seen by the locals take a trip to the Jewish quarter.
OUR HOTEL SATURNIA & INTERNATIONAL HOTEL A gorgeous hotel, once part of a 14th century palace. Family owned since 1908. Friendly and efficient staff, spectacular restaurant, great breakfast (of which my daughter enjoyed the waffle machine!) and a small but lively bar, where we enjoyed a cocktail every evening. Perfectly positioned, only five-minutes from St Mark's Square.
Recommended hotels - Baraco Campielto Del Remer (House of Casanova) and Paradeso Peruto
EATING & DRINKING OUT Avoid expensive restaurants around St Mark's Square and watch out for cover charges. Do some research on eateries before your visit.
Try a Bacaro used by the locals. Sit at the bar and choose from a variety of small appetizers and enjoy with a glass of wine or Spritz…a Venetian aperitif. A mix of white wine, Aperol or Campari with sparkling water.
HOT TIPs. 1. Get up early one morning (not Sunday or Monday) and watch the fisherman bring in the catch of the day at Rialto Bridge. 2. Buy a water bus pass for the duration of your stay. Allowing a cheap and easy way to explore the Venetian Lagoon. 3. The water bus is a cheap, convenient and easy way to get from the airport to the hotel. 4. Don't take too much luggage, travel light. It can prove challenging pulling suitcases along cobbled street and over small bridges to your chosen hotel