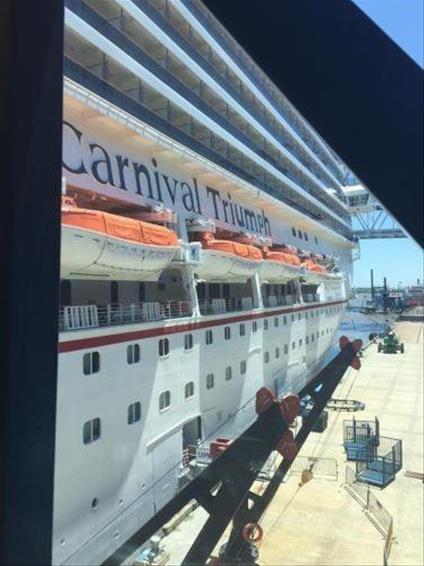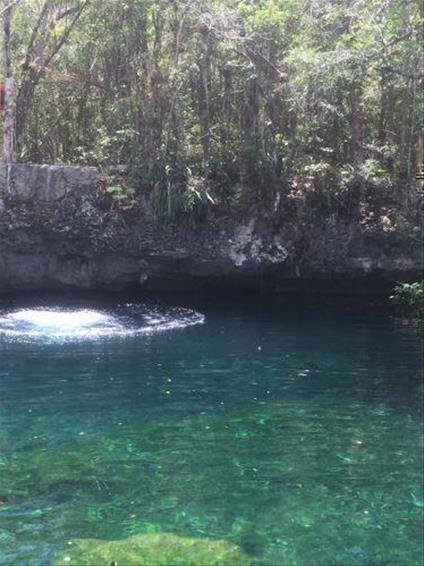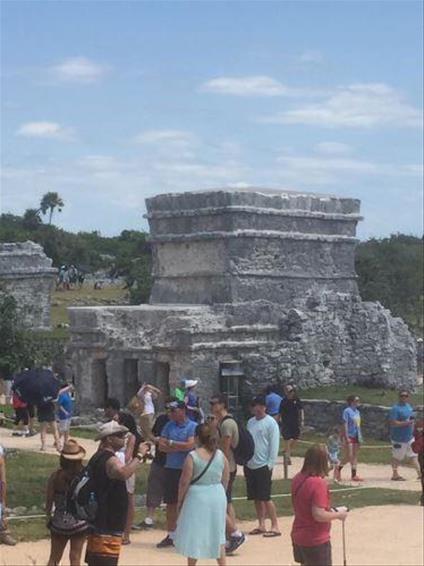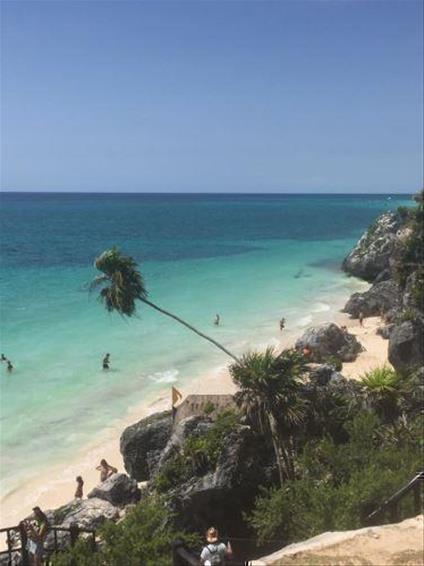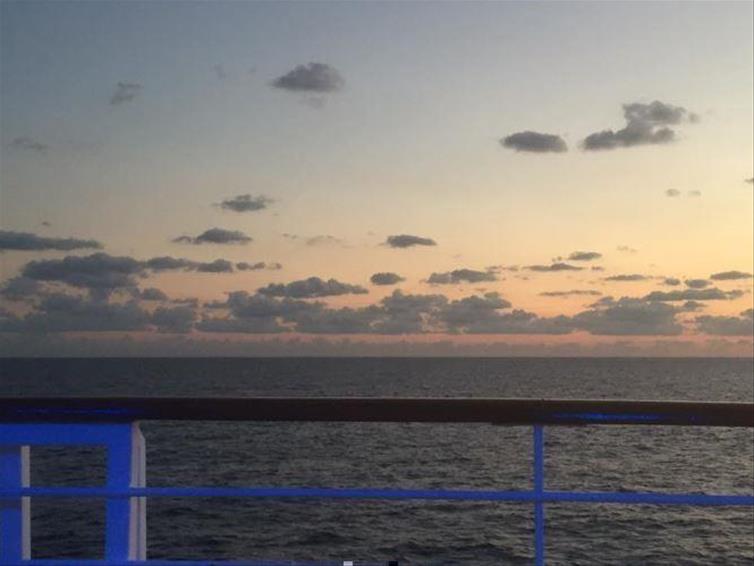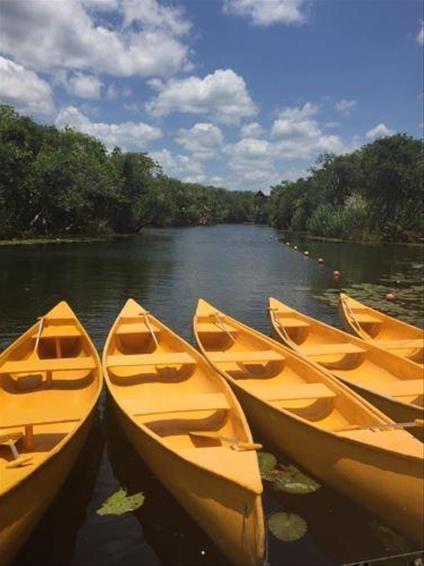 Cruising is one of the fastest growing markets in the travel industry and is something I have learned a great deal more about in recent years, determined to make sure my customers have all of the information they need to choose the right cruise, and importantly, the right cruise line, for them. While on our US trip we were staying in New Orleans, one of the home ports for hugely popular cruise line Carnival, so it was with no hesitation that I booked us on a four night cruise to Cozumel in Mexico on board the Carnival Triumph.
Arriving at the port we had already completed our online check in and been given a time slot to embark, a process that was very smooth and extremely well managed. We were on board in no time at all and greeted with a tasty cocktail within seconds of our arrival, it was a sign of things to come.
The ship itself is huge and having had a recent refit, looks in stunning condition. After getting our bearings we found our cabin and were delighted to find our luggage arrive shortly afterwards, again, a product of the well organised Carnival system. We were met with a bottle of champagne and a welcome basket of fruit, a bonus of being VIP customers of Carnival - something I insist on for all of my customers at no extra cost. In addition this also gives you access to priority debarkation which is a huge timesaver, so if a cruise is something you are considering, I will make the experience a VIP one for you!
The cabin was spacious and having opted for a balcony cabin, we had a sumptuous view of the ocean throughout our stay on board. Of course, many people are happy with an inside cabin given that they spend very little time there but I always feel that if it is possible a view of the outside world brings an extra bit of magic to the cruise. I could spend hours staring out to see, spotting flying fish or dolphins on the Gulf of Mexico or just contemplating the vastness of the world with a cocktail in my hand!
We quickly got planning our shore excursion for our day in Cozumel having perused the detailed document containing a plethora of options available to everyone on board. We opted for a cultural visit to the ruins in Tulum on the mainland followed by a swim in a jungle lagoon and lunch cooked in a Mayan village, more on that later.
The facilities on board are too plentiful to detail but suffice to say there are more than enough bars, restaurants and entertainment to keep you occupied. We spent much time in the casino, as well as watching live music or stand-up comedy, even pub quizzes as we floated merrily towards Mexico down the Mississippi and into the Gulf, all the while with belly's full of tasty cuisine and a refreshing cocktail in hand. We opted to take up the Cheers Beverage Program on board which worked out as great value if you are planning on having a few drinks on board.
Our shore excursion in Cozumel was executed with military precision, getting us off the boat early as ours was a full day tour, and our guide Angel was one of the most knowledgeable and passionate people I have ever encountered. He made the day such a fantastic experience, giving us historical context and interesting facts about the ruins, while the swim in an isolated and beautiful jungle lagoon is an experience we will never forget. It felt a world away from the bustling tourist hotspots of Cozumel and Cancun, with a small group of us in a remote part of the jungle, a place we only accessed by a short canoe ride, sweeping past turtles in crystal clear waters. Truly a unique and remarkable place, it felt untouched by commercial tourism and a huge credit to Carnival for putting on such a fantastic excursion.
While this was only a four night cruise I was blown away by the service levels and facilities that Carnival had to offer and would love to experience more cruises in future. Carnival offer routes in the Caribbean and now even in Europe with their brand new ship, the Carnival Vista, so you don't have to travel across the globe to experience it first-hand. This was just another facet of an outstanding trip but gave us a taste of life on board a Carnival ship, something that has left me hungry for more. The ship's name says it all - Triumph!