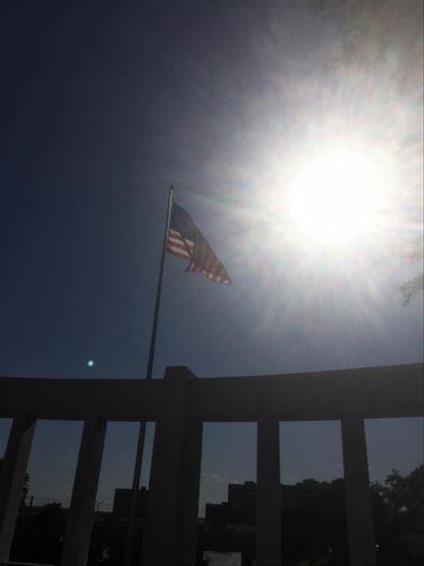 I have to be honest, although much of the USA has been on my "hit list" for quite some time, Dallas was not a priority in this part of the world. However, having been invited to the wedding of a friend in the city, we decided it was a great excuse for a big US trip and Dallas was the first port of call.
Arriving in Dallas Fort Worth airport we were greeted with traditional Southern hospitality, a true American welcome and this was prevalent throughout our time in Dallas, the people are fantastic.
We only had five short days in Dallas, and with one day taken up by the wedding itself, (and the day after with a likely hangover!) we had limited time to squeeze everything in.
The first thing that strikes you about Dallas is the stunning skyline, iconic and breath-taking, modern and gargantuan, it summed up Dallas perfectly.
In our short time there we visited the Texas Book Depository, now known as the "sixth floor museum" and infamous from the JFK assassination. The tour was informative and enlightening in many ways, with so much detail and thought gone into such a sensitive and still fairly recent event. We also took a trip to the ball game, watching the Texas Rangers against the California Angels. A great day out with so much to see and do, even without seeing a ball being pitched or hit if you so desired. American sports seem to cater for everything and everyone, with so much food, drink, shopping and outside entertainment on throughout the match, you could spend the entirety of the game looming from one thing to the next without ever sitting at your allotted seat!
We also took a trip to Six Flags Over Texas, one of the largest theme parks in the USA and certainly one of the best I have ever visited. Open seasonally, we struck lucky by visiting on one of the opening days of the summer season, on a quite bleak and overcast day, that throughout threatened to pour with rain without ever doing so. The combination of these factors allowed us to have pretty much free reign at the park, which was unusually quiet. This meant absolutely zero queues and the hardest part of the day was fathoming which ride to go on next in the energy sapping humidity. Six Flags have a great reputation as a brand for the biggest and best rollercoasters and should you ever have an opportunity to visit any of their parks I would highly recommend them for thrill seekers. The Texas Giant was imposingly huge even by US standards and the Mr Freeze ride is still a blur to me, but happy one!
Everything comes big as standard in the USA and Texas even more so. In this sense the food is no different, from delicious Tex-Mex to improbably large steaks, we sampled it all, and it was a treat for the senses. Nick and Sam's steakhouse in particular sticks out as a fantastic steak and all around experience. An upmarket steakhouse it had all manner of options to tantalize your taste buds. The steak melted in your mouth and we left feeling a few stone heavier, always a good sign of a great meal!
Our short time in Texas was a fantastic experience and I now look at the place with a different perspective to previously. I wasn't sure what to expect but what I left with were some great memories of a true American city and the fabulous people within it, for they truly make it what it is.