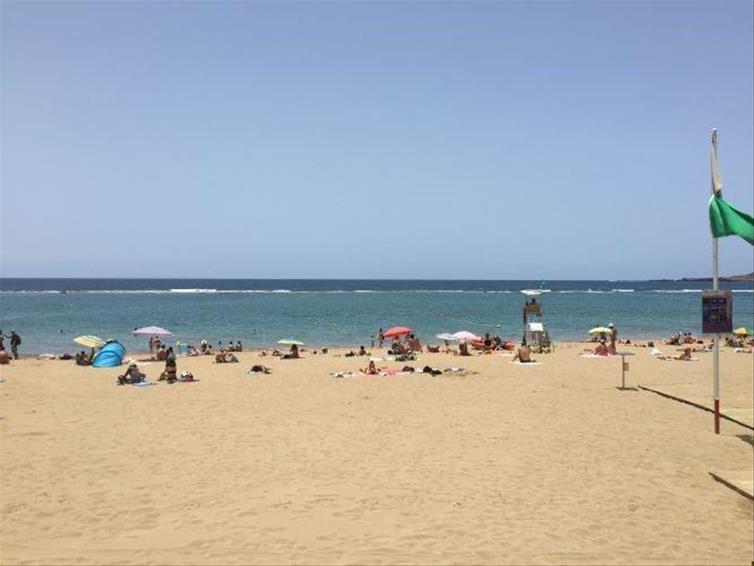 I recently spent five days in Gran Canaria on an educational trip. For those of you not in the travel trade this involved the tourist board of Gran Canaria showing some travel representatives showing us what the island has to offer, and boy does it have some wonderful options.
Many locals call Gran Canaria a miniature continent in one island, such is its vast juxtapositions in terrain and scenery, having seen the island in its entirety and can understand why. Fluctuating between lush, golden sandy beaches, rocky desert, green oasis and domineering mountains there really is so many different angles to see this stunning island. With year round sunshine visitors can expect a warm welcome in more ways than one, with the locals always pleased to welcome tourists to an island of which they are rightly proud.
We stayed in one of the more recent resort developments is Maspalomas and it was a delightful area in which to be based. Right on the coast with a gorgeous beach only yards from the hotel the views were panoramic and took in the daunting mountain the dominates the centre of the island, with views over the desert-like sand dunes that line the beach on that area of coast. There are a number of popular resorts in which you could stay on the island and many are found over this side, with new developments, luxury hotels and beyond are found, as well as the more traditional English holiday destination of Playa Las Ingles, which roughly translates as "Beach of the English."
Further inland the terrain becomes more mountainous and secluded, but there are still some lovely places to stay, including some tranquil hotels so isolated that they almost become their own modern oasis in a warm desert, gently cooled by the trade winds that give the Canary islands their unique micro-climate. Incidentally, this micro-climate also allows it to be the only place in Europe able to grow coffee, at a plantation and vineyard we visited for lunch and wine tasting. The hosts were truly wonderful and this place had a magical quality that if you visit the island, you simply must experience.
There is still plenty of entertainment including camel parks, theme parks and a number of truly stunning golf resorts. One such being the Sheraton, found around 10 minutes drive from Maspalomas it is situation on the side of a hill providing truly jaw dropping views on all sides. The golf course at times opens up to look like a scene from Jurassic Park with its lush green, tropical vegetation while their top floor sunset terrace, complete with infinity pool and Balinese beds built to watch the sunset take shape behind the mountains, glistening off the coastal waters took my breath away.
I was already aware how stunning the Canary Islands were having visited the others before but in terms of travel I had never consider Las Palmas as a true city break destination until now. Despite being lesser known than more traditional Spanish city break destinations such as Barcelona I would not hesitate in recommending it for my customers having seen what it has to offer. Steeped in history going back centuries to the days of Christopher Columbus the city is built with cobbled streets and stunning colonial architecture, giving it a fascinating charm despite the more modern amenities also available for tourists, with a number of beautiful hotels, restaurants and countless shopping streets. On top of this it has one of the most glorious beaches I have witnessed in a long time right on its doorstep, Las Canteras beach is a visual treat with golden sands and blue waters, with the added bonus of their being a natural reef a few hundred yards from the shore, meaning waves break there and do not reach the sands, giving it a calm, lagoon-like quality and additional peace of mind for those with children.
There are simply too many reasons to list as to why Gran Canaria is such an ideal destination for families, couples, adventurers and beyond but I shall certainly recall this trip with great fondness. The island has so much to offer people of all ages and interests and I will not hesitate to recommend them to my customers. Having the inside track on the best places to stay, eat and see, I know my customers will fall for this island the same way I did...