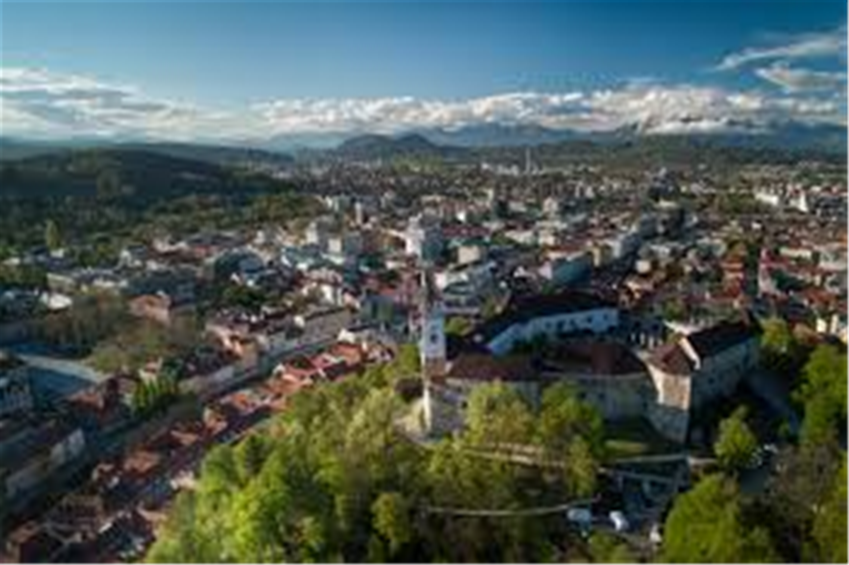 The capital and largest city in Slovenia, you would be forgiven for not believing those facts while taking a stroll around this gorgeously quaint city. Filled with sprawling green spaces and cobbled narrow streets, back alley bars and underground cafes, this still feels like a step back in time despite its capital city status. I first visited around 15 years ago and fell in love with the place. With car traffic restricted in the city's centre, only pedestrians and cyclists can enjoy the views over the glistening Ljubljanica River that flows through its heart, giving a real air of peace and tranquillity.
Flanked throughout by stunning architecture and guarded by the historic castle overlooking the city, there is an undeniable charm about Ljubljana. The peaceful nature of the streets just provides a sense of awe that I have not experienced in many other places. That does not diminish its capacity for a lively night however, with endless bars and a wide variety of clubs making it a perfectly viable destination for those who enjoy the nightlife element to a city break. I recall enjoying a particularly hazy bar crawl one evening that started my penchant for a White Russian cocktail having been recommended it by a fantastic local bartender. I didn't feel so grateful the following day, but it only added to my love of this wonderful city when I look back.
Amazingly, Ljubljana can also be used as a base to indulge in some winter sports, with ski resorts within easy reach for day trips, or in the summer, head out to one of Slovenia's many beaches, with 40km of crisp sand sprawled across the Adriatic coastline, or the beautiful Lake Bled. What more could you want?
With its move into the Eurozone Ljubljana is now a little more expensive than it used to be but that is not to say it does not provide fantastic value for money and there are a multitude of options to get there. It is also easily combinable with a beach holiday or perhaps twin it with Croatia and the Plitvice National Park?
However you decide to visit I implore you to do so. You will not regret it.