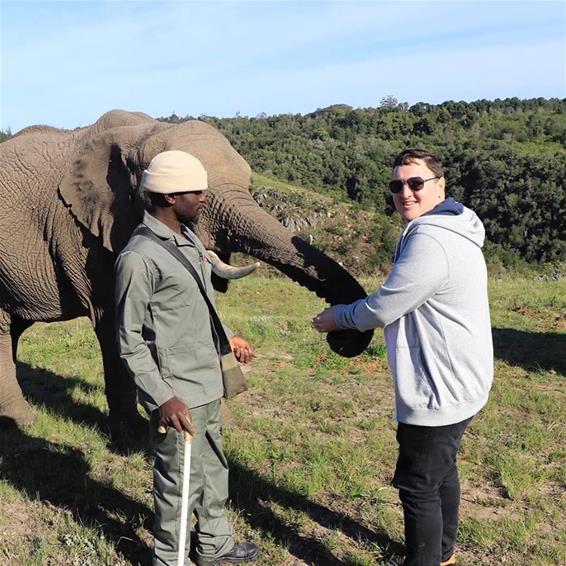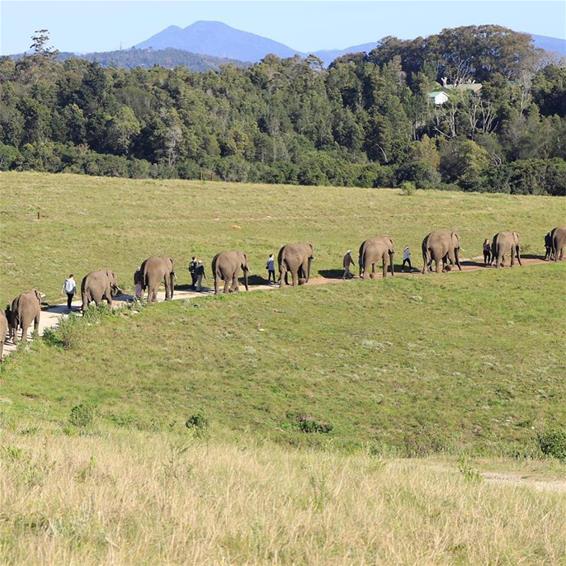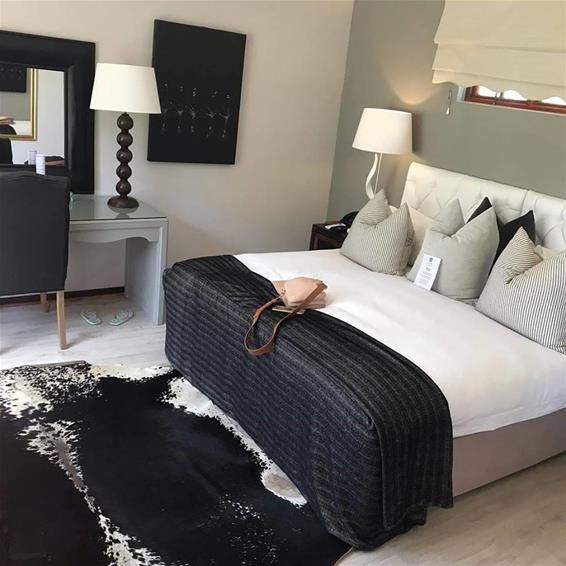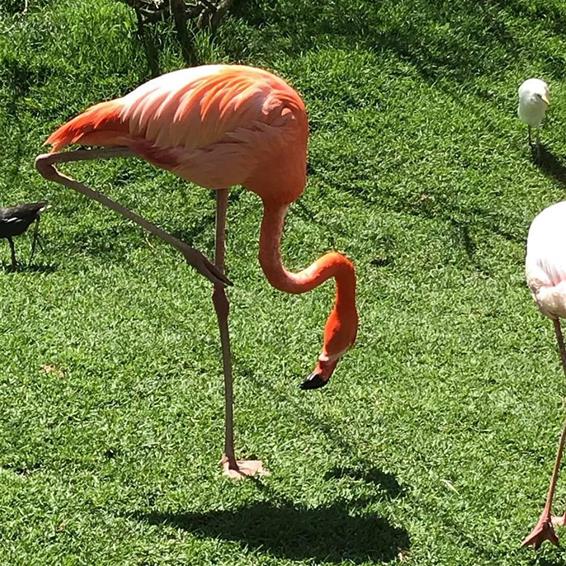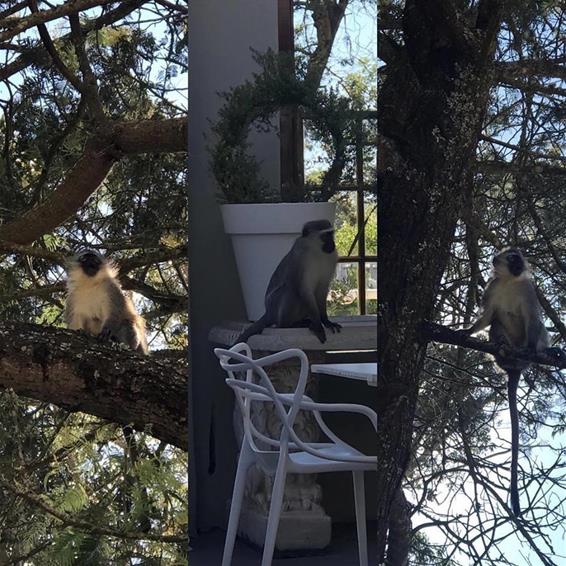 The drive from Oudtshoorn to Plettenberg Bay was relatively serene but probably my favourite drive of the whole trip, with ever changing scenery and every kind of terrain you could imagine crammed into the journey of just over two hours in total.
On arrival we found our guesthouse to be a little off the beaten track, down a small and curious dirt road and just set back from the main town of Plettenberg Bay itself. The guesthouse, Lairds Lodge and Country Estate, was without exaggeration, one of the best places I have ever had the pleasure of staying. The estate was a stunning, gated country lodge with beautiful gardens and scenery all around. The peaceful air only punctuated by the sound of local birds tweeting their way through the sunny days. Inside the lobby was a well-stoked fireplace and grandiose décor throughout. Coupled with the incredible personal service we were given throughout, we truly felt like royalty and our room reflected this. It was a huge private suite with an outstanding outside space and beautiful view. The free-standing bath was another wonderful touch. We even had our own family of monkeys who would come to visit and we spent much of our time there keeping an eye out for them.
Alas however we were not here purely to enjoy the hotel facilities and we kept up our busy schedule with a morning visit to the amazing Knysna Elephant Park, handily located just over the road from our accommodation. The park is home to orphaned and unwanted elephants who have formed their own rag-tag herd to roam in the huge acres available to them here. It is an uplifting place to visit to say the least and they offer a number of elephant experiences that you can get involved in, with all money going back into their fantastic project. They even have a lodge where you can stay that overlooks the elephant sleeping quarters. An incredible view but I'm not too sure how much sleep you would get with the snoring of these mammoth animals!
We opted to do the morning elephant walk with a picnic where we got to walk alongside these gentle giants as they took their morning walk out into the park before we stopped for breakfast with a view from a delicious picnic basket. It was another life-affirming experience, one of countless we seemed to be having on this honeymoon. Walking with our elephants, you felt a deep connection with the animal and despite a slight sense of trepidation as to the size and power they had within them, the feeling was overwhelmingly of calm and wonder at their majestic nature.
From these huge beasts we then took a step down in size to those with wings at the wonderful Birds of Eden Park. A wondrous place filled with all manner of colourful birds, all rescued from around the world. From walking side by side with a flamingo to a full-on chat with a tropical parakeet, this place was a surprisingly fabulous way to spend the afternoon. My expectations were not that high having spent the morning up close with an elephant but this is certainly somewhere I would highly recommend.
With another amazing few days under our belt and the main event of our Eastern Cape safari on the horizon, we spent our final day relaxing on the vast white sand of the local beach and a dip in the Indian Ocean, as well around our hotel pool. Next up was Pumba Game Reserve, we simply couldn't wait.