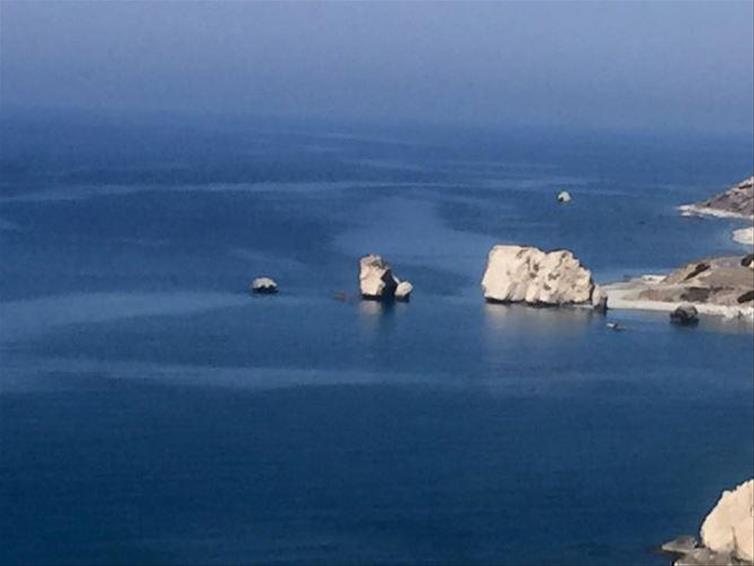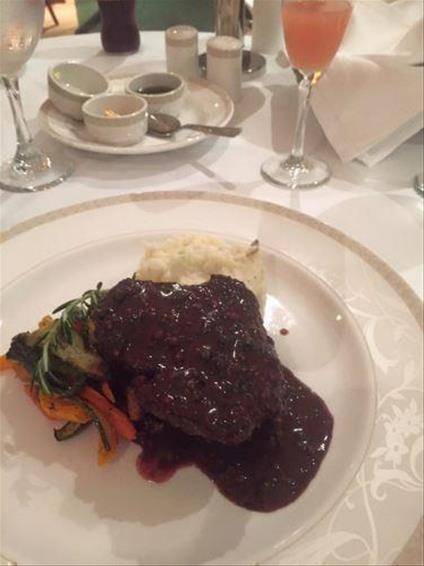 I had visited Paphos around a decade ago and was eager to discover how the place had changed in the proceeded years when I visited with my partner recently. The city, the third largest in Cyprus, is named as the European Capital of Culture for 2017 and it certainly did not disappoint.
We arrived at the beginning of the holiday season which generally starts in April but with it also coinciding with the school Easter holidays this year the destination was still thriving and buzzing with people enjoying the fantastic weather for that time of year. We stayed for a week and most days were cloudless, beautiful sunny days with temperatures reaching around 25 degrees, perfect for an early Spring escape.
Staying at the amazing Asimina Suites Hotel by Constantinou Bros we couldn't have asked for a better hotel. From the moment we arrived the staff were welcoming, attentive and friendly. Checking in away from the usual hubbub of the reception desk we were whisked to the VIP bar for champagne and canapés while they took our details before showing us to our luxuriously appointed one bedroom suite. Spacious does not do this room justice, with plenty of room for even the most discerning client. Including a separate living area, huge bathroom and facilities including a mini bar and expresso machine you could easily spend much of your time relaxing in such opulent surroundings. The balcony boasted a beautiful view over the pool to the blue waters of the beach and bay, perfect for watching the glorious sunset on a nightly basis.
What stood out for me from this hotel was the staff and service levels, providing the most welcoming atmosphere and adding the small touches that really make for a relaxing break such as the small pillows provided to give you extra comfort on your chosen sunbed, and no drink or amount of drinks was ever too much for the staff - despite me making full use of this!!
The hotel is an adults only hotel, so provides a tranquil environment for those wishing for a peaceful escape. However, the company also has a variety of other hotels including the Athena Beach Hotel, located only a few minutes away, that provides the same high class service and facilities but with families in mind. So whether you are with the kids or not you are assured a fantastic trip if you stay with them.
Outside of the accommodation Paphos itself has a rich culture and fascinating history with plenty to see and do. We took a visit to Aphrodite's rock, where legend has it, the Goddess of Love and Beauty emerged from the water. Indeed, Paphos actually means "Passion" and stems from a legend of the sculptor who fell in love with his statue, whom Aphrodite granted life to. They subsequently had a son, and named him Paphos.
We also saw ancient ruins at Kourion and tasted a sumptuous Greek mezze at a local Taverna in one of the many traditional villages in the mountains of Cyprus, within easy reachable distance from Paphos. Indeed, its location and the size of Cyprus means that so many excursions and day trips are available and reachable for any visitors, so you can explore to your heart's content, whether that is through car hire, public transport or a bookable trip.
Paphos is also split into two notable areas, the "Old Town" which houses a lovely traditional market, and the harbour, a picturesque area comprising of many bars, cafes and restaurants with beautiful views out to sea. A plethora of entertainment options await you here, including all manner of boat trips and mine cruises, along with all kinds of watersports. From jet skis, parasailing, scuba diving and snorkelling, you can find it all here and along the coast of Paphos.
I had an absolutely fantastic return to Paphos and I would gladly recommend Cyprus to anyone whether they are going as a family, or a couple looking for a quiet sunshine escape. There is so much to see and do here, and I have the inside track so if you are looking to pay a visit please give me a call. I know I won't be leaving it another decade until I return...