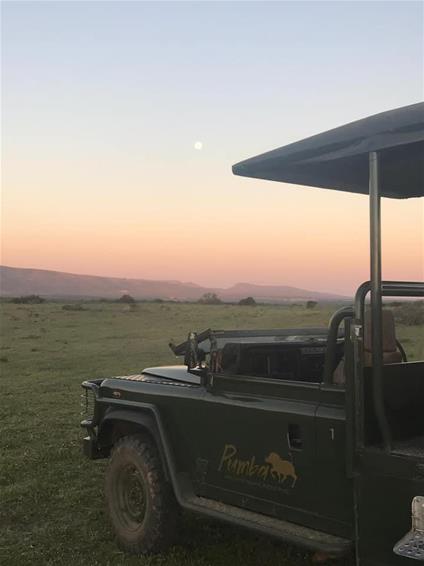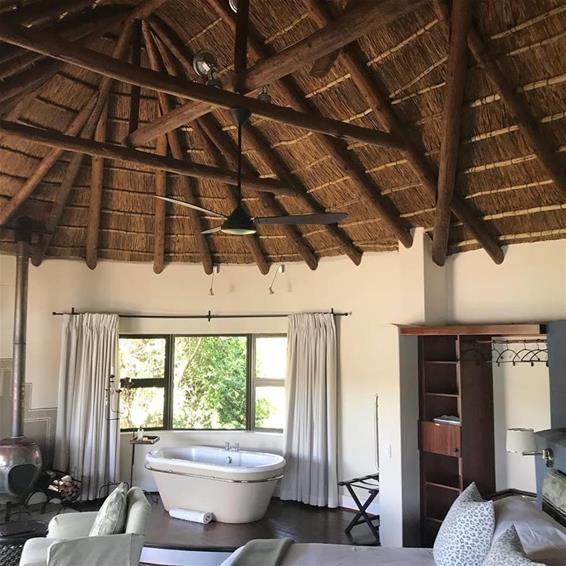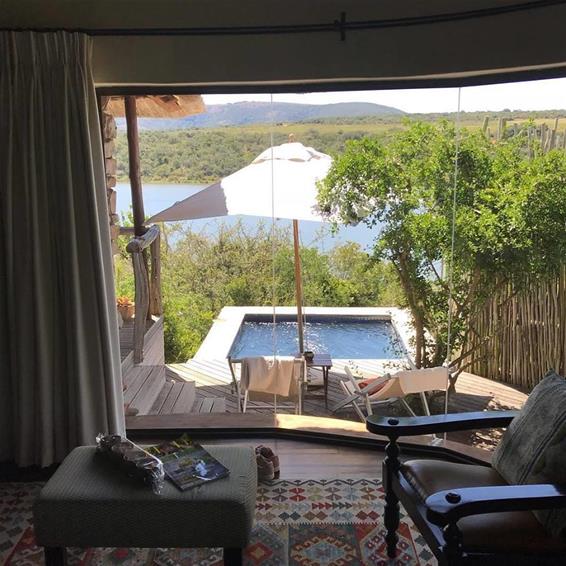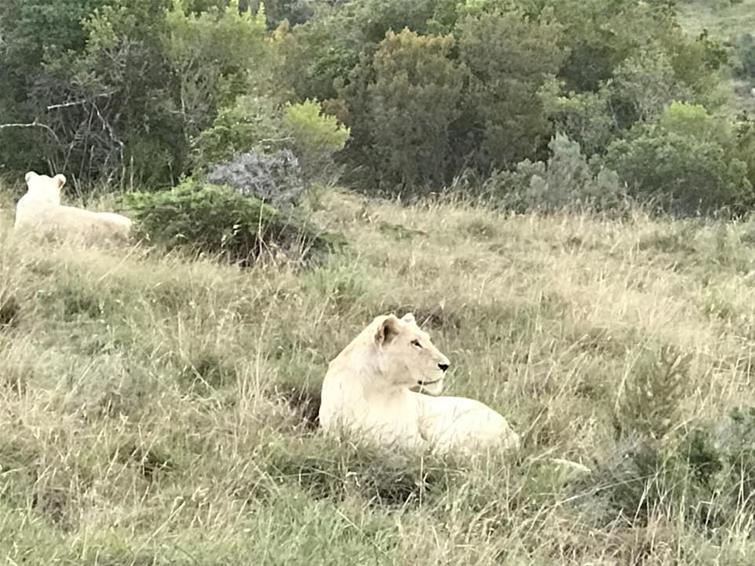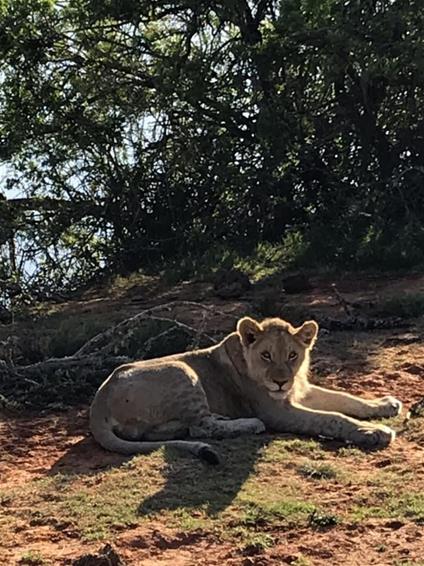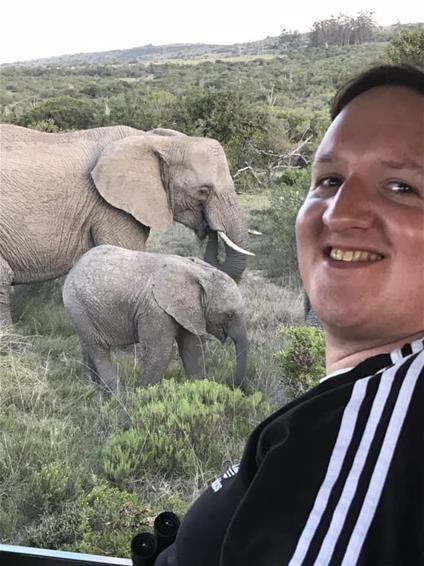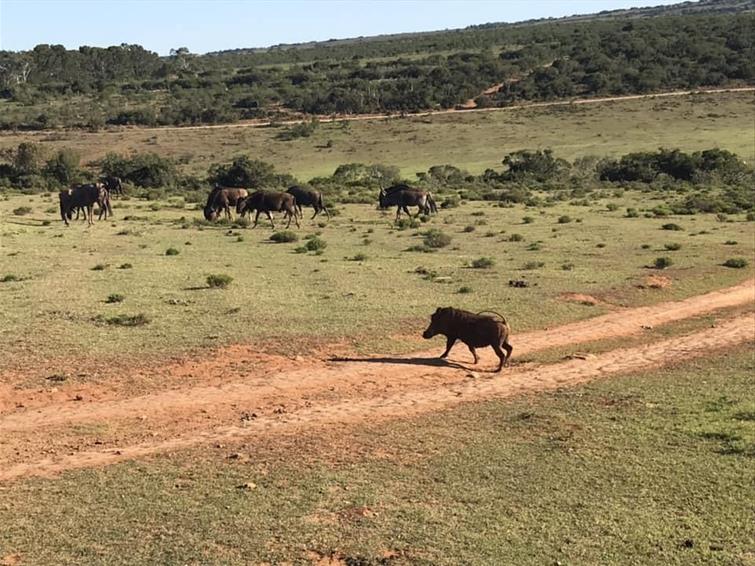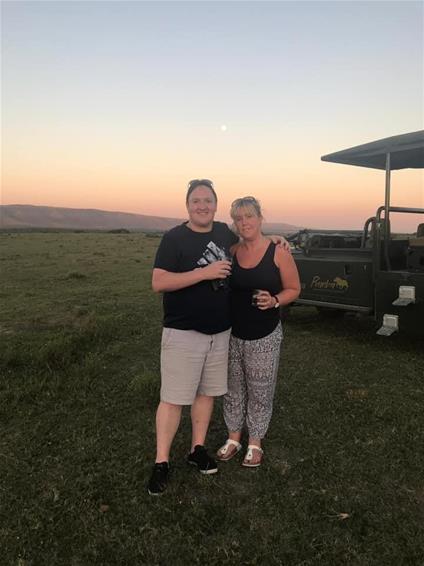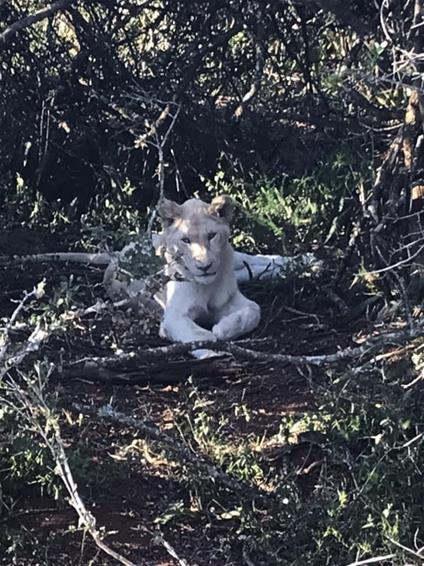 So the final drive was another four hour effort but we set off nice and early in order to ensure we would arrive at our private game reserve, Pumba, just as check in was open so that we would not miss a second. Sure enough the arrival was interesting in itself, a slow drive along a dirt road as we began to spot the first few animals in their natural habitat until we pulled up alongside the imposing lobby of the water lodge ready to check in.
Pumba Game Reserve is one of the most highly rated safari destinations in the world, let alone in South Africa and from check-in we could see why. Our room was truly magnificent, maintaining an eco-friendly environment so as not to disturb the animal's natural habitat yet with all of the luxuries of a true five-star hotel, including a gigantic balcony overlooking the lake complete with our own private plunge pool. It was an amazing start to the part of the trip we were most looking forward to.
For those of you who have never done a safari, the days are well scheduled, with an early rise for a morning game drive, free time during the day to indulge and enjoy the facilities or kick back and relax, before the evening game drive takes you into the night. All intertwined with a vast selection of food and drink between each activity. Its hard not to get lost in the decadence and luxury of it all but the animals are what each and every guest comes to see.
One of the good things about Pumba was that the ranger who takes you out on each game drive is the same throughout, so you get to know each other pretty well, and crucially they know what animals you have seen and have yet to see. The cars are kept sparsely occupied so everyone has a fantastic view and these guys are experts in tracking and tracing the countless animals in such a huge open expanse.
We managed to see so many from elephants, hippos, cheetahs, rhinos, warthogs, zebra, giraffes, wildebeest and lions. Indeed Pumba has one of the few families of White Lion in its park, so seeing the pride of bright white felines, including the bundle of cuteness that were the cubs, truly sticks in the memory. The nature of the reserve allows the rangers to get up close and personal with the animals in the vehicles and we had more than one occasion where lions were on the hunt and ran within touching distance of us at real pace. A heart-stopping moment and one that is frozen in my mind as much as my muscles were frozen at the time of the incident.
The three nights we spent here were the most incredible way to finish our honeymoon, a honeymoon that we could not have asked for more from. We are a couple who relish a little adventure and something a different to the norm. This trip ticked all of those boxes and more as something we will talk about for years and years to come. If you have never been on a safari, even if wildlife is not your usual thing, I can only urge you to try it if you can. The whole experience is one that will change your attitude and enrich your life for the better.